Free Basketball and NHL Picks for Weekend by Handicapper Doug Upstone
by Doug Upstone - 2/7/2020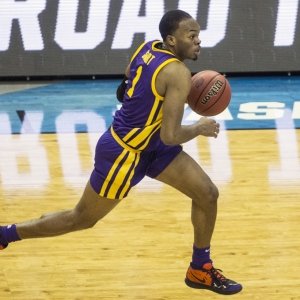 We have a variety of sports betting action from the NBA, college basketball and the NHL to cover this weekend. Take a minute to review all the betting trends, our free picks and predictions (177-149-3 of late) to see what we are thinking about today. See you back here next week.
NBA - (513) MEMPHIS at (514) PHILADELPHIA 7:05 ET FSS, CSP
Assuredly, there is not a team that is happier to be home than Philadelphia. The 76ers just wrapped up a 0-4 SU and ATS road trip to fall to 9-19 SU in away games. At home, the Sixers are 22-2 SU. As Philly prepares to take on a piping hot Memphis squad, the NBA odds on the total climbed from 221 to 223. Because the 76ers are playing with no time off, there are concerns that their defense, which has surrendered 119 PPG in their last five games, will be an issue. Additionally, the Grizzlies have played four straight "Overs" on the road and are 7-2 Over in away outings since Dec. 28. With Philly 11-3 Over versus teams allowing 110+ points a game this season, I'll back it.
Betting Trend - 58% backing Over
Doug's Doc's Take - Play Over
NHL - (61) MINNESOTA at (62) DALLAS 8:38 ET FSNO, FSSW+
Dallas is back home after playing three times in the New York/New Jersey area and has been beefed up from -175 to -190 on the money line against Minnesota. The Wild is in the midst of playing 11 of 12 games at home, and this is their lone out of town tilt after posting a 5-2 SU record on home ice. Minnesota is still in last place in the Central Division but is only four points from moving up to fourth place, one slot behind the Stars. Since Dallas is 12-2 at home after allowing four goals or more, and Minny is 3-15 off two or more consecutive home wins, siding with the Stars.
Betting Trend - 79% backing Dallas
Doug's Doc's Take - Dallas wins
CBB - Saturday - (611) LSU at (612) AUBURN 12:00 ET ESPN
Think LSU was looking ahead to this game? I'd say so since they suffered their first SEC loss at Vanderbilt this week, which ended the Commodores 26-game conference losing streak. Auburn has righted its ship after losing two straight losses in the middle of last month, churning out five straight winners. As for the college basketball odds, Auburn is going to be tough to handle at home where they are 13-0 SU, winning by 15.8 PPG. However, I would not go over -5.
Anticipated Line - Auburn by 5 to 7 points
Doug's Doc's Take - Lean Auburn at -5
CBB - Saturday - (653) SETON HALL at (654) VILLANOVA 2:30 ET FOX
This is going to be a tough spot for first place Seton Hall, going to Philly and facing Villanova, who has lost two in a row. Actually, think the Pirates are the better team and believe Myles Powell is first-team All-American, but the Wildcats are too good to lose three straight.
Anticipated Line - Villanova by 1.5 to 3.5 points
Doug's Doc's Take - Villanova covers
CBB - Saturday - (741) DUKE at (742) NORTH CAROLINA 6:00 ET ESPN
Can a win save North Carolina's season? Probably not, because they would have to win the rest of their games and do no worse than finishing second in the ACC Tournament. However, if the Tar Heels play their absolute best, they could make it interesting enough to beat the spread for college basketball picks. If you think North Carolina can cover the number, make sure you are catching at least nine points if not more.
Anticipated Line - Duke by 8 to 10 points
Doug's Doc's Take - Lean North Carolina at +9 or higher
CBB - Saturday - (811) GONZAGA at (812) ST. MARY'S 10:00 ET ESPN
Gonzaga got pushed last week at San Francisco and will have a rugged contest against their biggest rivals, the Gaels. Look for the Bulldogs contest against the Dons to be the reason they cover the number, as they come really ready to play in this one. This St. Mary's squad is not nearly as strong as other clubs they had in the middle of the last decade.
Anticipated Line - Gonzaga by 5 to 7 points
Doug's Doc's Take - Gonzaga covers
NBA - Sunday - (545) BOSTON at (546) OKLAHOMA CITY 3:35 ET NBA-TV
This is a bit more difficult to predict since these teams play on Friday and we have no knowledge about any potential injuries. Nevertheless, both teams have been playing excellent basketball, which makes this an intriguing matchup. Oklahoma City's been a major surprise in the Western Conference and is 21-11 SU and 19-12-1 ATS playing with one day's rest. (as of 2/7) As good as that is, going with Boston for NBA picks as they are 14-10 SU on the road and 15-8-1 ATS away from home.
Anticipated Line - Oklahoma City +1 to -1 point
Doug's Doc's Take - Boston covers
NBA - (553) UTAH at (554) HOUSTON 7:05 ET NBA-TV
Houston's new small-ball setup worked for their first contest in upsetting the Lakers on the road. Will this work once the playoffs start? That's another question for another day. Of the opinion it could work again at home, mostly because Utah has not played that well in their last five starts and the Rockets actually looked energized in a defiant way in L.A. Taking Houston and want the lowest possible number.
Anticipated Line - Houston by 4 to 6 points
Doug's Doc's Take - Lean Houston at -5 or lower
Public Consensus Record (2020) - 51% to 79% - 6-2 ATS
Public Consensus Record (2020) - 80% or Higher - 1-1 ATS
Line Movement Direction Record (2020) - 7-3 ATS
Doug Upstone brought to Doc's Sports 21 documented No. 1 titles and finished in the Top Ten 80+ other times in a distinguished career. Doug as a professional handicapper/writer, has written for various well-known sports betting websites and several of the football newsletters you have read before.
----------------------------------------------------------------
Check out Doug's NBA plays this weekend, as his 4-Unit or higher plays, 38-26, up $4,160!
New Customers, use $60 Free Money to get my Hot Picks for a week or a month.
Doug is melting the ice with an awesome 20-8 move on NHL underdogs, up $2,699!
Look for Doug BIG 7-Unit Winner in College Basketball Saturday!
$$ Doug has 21 No.1 monitored titles and 80+ Top 10 finishes!
$$ Doug's a 3-time NHL monitored handicapping champion. (2014-2016)
Check out Doug's Winning Plays! Click Here
Get all of this Weeks Free and College Basketball Picks
---
Most Recent College Basketball Handicapping