2022 Belmont Stakes Facts and Interesting Info
by Cameron McQuade - 6/10/2022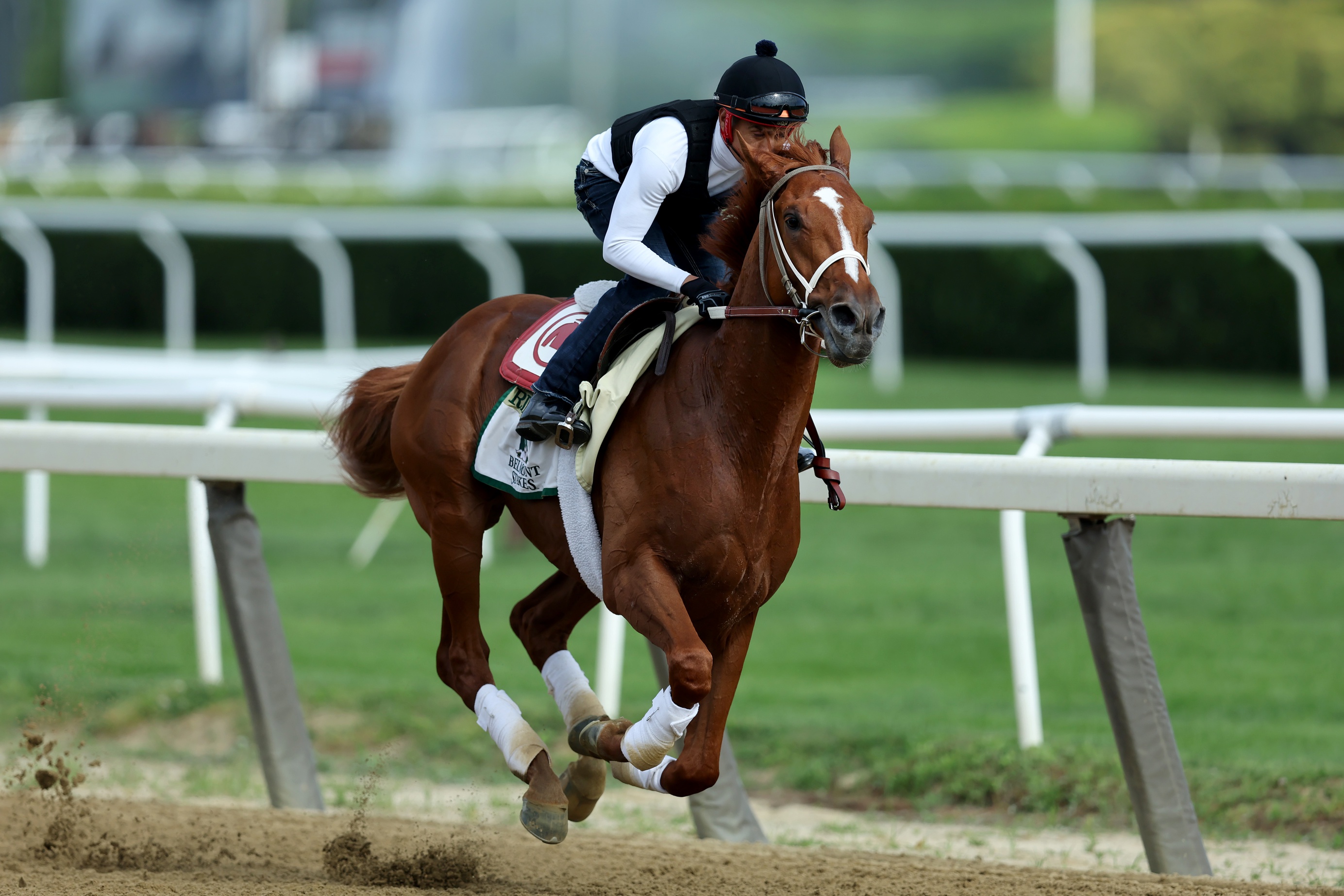 Learning the facts about any sporting event / league may seem casual. But it can be an essential tool for bettors to better understand the fine details and correlations the facts may have to possible future outcomes. Today we are going to look at some fun and interesting facts about the Belmont stakes prior to its big race this Saturday.
Get sports picks for every league and nearly every matchup on Doc's free picks page.
How long has the Belmont Stakes been around? This year is the 154th running of The Belmont Stakes. Speaking of long, it's the longest of the three Triple Crown races as well as the oldest. It's contested at 1 ½ miles and was first held in 1867, compared with the 148th Derby and 147th Preakness.
What's the record crowd at a Belmont Stakes race? A record crowd of 120,139 turned out to in 2004. The 36-1 longshot, Birdstone, won the race. Conversely, the 2020 Belmont Stakes was held without spectators due to the COVID-19 pandemic.
What betting trend has been most efficient for the Belmont Stakes? Historically, the betting favorite has won the Belmont Stakes 42.5% of the time (65 of 153 times), but just 5 of the last 17 editions featured winning favorites
What's been the biggest winning margin in race history? Secretariat won by 31 lengths in 1973, and he was a Triple Crown winner.
What was the total purse for the first Belmont stakes? $2,500, and $1,850 was the winners share. Crazy.
Biggest Odds payout in race history? 70-1, Sarava gave bettors the biggest win payout in the history of the Belmont. His 2002 win earned bettors $142.50 for every $2 bet.
Do names matter for horses racing in the Belmont Stakes? 20 editions of the Belmont Stakes have been won by horses whose names began with the letter "C". Letter "S" ranks second. No Belmont winners have started with "X" or "Y". This year Creative Minister is in the race, with 6-1 odds, beginning in letter "C," and Skippylongstocking at 20-1 odds, beginning with letter "S".
Fun Facts:
--There have been only 11 "double" Kentucky Derby and Belmont Stakes winners in the history of the Triple Crown; Rich Strike is looking to become the 12th this Saturday.
--In 1921 the Belmont Stakes ran in the counterclockwise direction for the first time in race history.
--Julie Krone was the first woman, in 1993, to ride a Triple Crown race winner.
Tomorrow is the big day, and I'm sure we are all looking forward to the final instalment of the Triple Crown. Let's see if any of these facts repeat, come true, or if new "facts"/records will be set!
Get expert sports picks on every game, or if you want our very best bet premium picks by the experts, sign up for your free $60 account with a guarantee.