College Basketball Handicapping: Motivated Teams
by Trevor Whenham - 2/9/2010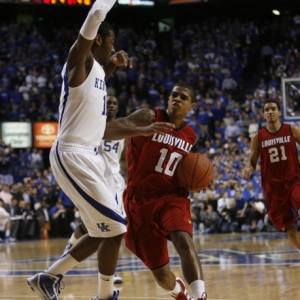 This time of year always sneaks up on me. As soon as the Super Bowl ends we are right into the do-or-die period of the college basketball season. A few lucky teams have already secured their spot in the tournament, but many more still have some work left to do before they can dance. Teams poised on the bubble, provided they are moving in the right direction, can be very useful for bettors because they will be particularly motivated to put their best efforts forward. Here's a look at eight teams that will be working hard down the stretch to make it to the next level (odds to win the Tournament follow the team name, and are from Bodog):

Clemson (55/1) - The Tigers are fading in February. Of course they are - they always fade in February. They have lost four of their last five games, and are now just 4-5 in ACC play. They sit at 16-7 in the season, though, and they are solid in RPI and strength of schedule, so they would comfortably be in a tournament spot by finishing at at least .500 in conference. They have three straight home games coming up, and they would really help themselves by winning all three. They finish with three on the road. They don't need a sweep there, but it would help them to get at least on quality road win because they don't have one yet.

Louisville (50/1) - The Cardinals have played the fourth hardest schedule in the country. The problem is that they haven't fared particularly well against it. They are 0-4 against teams in the top 25 of the RPI, and just 4-8 against top 100 teams. They are also a dismal 1-5 on the road. They need to pick up the easy road wins remaining for them. They have a killer road trip to Syracuse on Sunday. That will be a very tough game, but a win there would go a long way to getting the team in the tournament. They are 6-4 in the Big East. 10-8 would probably be enough to get in, but 11-7 would make their case much easier.

South Florida (20/1 - part of the field) - Not a lot was expected coming into this season, but they have been a pleasant surprise. They piled up big wins against Pitt and Georgetown, with the latter game being on the road. They came awfully close to upsetting Notre Dame as well. Those two wins help the Bulls' cause a lot, and they have to believe that they could be heading to the tournament. They still have a lot of work left to do, though - starting with improving their 5-6 conference record to better than .500.

Northwestern (20/1 - part of the field) - The Wildcats have, incredibly, never played in the tournament. For a while it looked like they were certainly on their way there, though the path has gotten less certain in recent weeks - they had lost three of four before beating up on Michigan and Indiana. They have a reasonably soft schedule remaining, and they will need to dominate it to have a chance on Selection Sunday. 10-8 is the minimum they can afford to be.

Baylor (55/1) - The Bears are in pretty good shape as of right now - in the top 30 in both strength of schedule and RPI. All they really need to do is maintain their play. Their problem lately, though, is that they just can't find any consistency. Every time they win they follow it up with a loss. Their schedule isn't particularly easy down the stretch, so you can expect them to be on top of their game in an attempt to finish at at least .500.

Washington (65/1) - Wow, is the Pac-10 ever pathetic. There is a very good chance that the conference will only send one team to the tournament. Cal is the best team in the group, so I am assuming that they will take the automatic bid. Beyond them the best chance of moving on belongs to Washington. The biggest thing the Huskies have going for them is that they have a win over Cal already. Sweeping them - they play this week - would help a lot. Their biggest problem, though, is that they are a pathetic 0-6 on the road. The team controls their own destiny.

Florida (75/1) - The Gators haven't been in the tournament since they last won it. If they keep up their recent play - six wins in seven games - they'll get back there this year. They have also helped themselves with a win over Florida State and a shocker over Michigan State. They aren't in great shape in RPI or strength of schedule, so they need to keep winning to build on their current 6-3 conference record. They have a huge game against Xavier this weekend, and would really help themselves with a win.

UAB (20/1 - part of the field) - They have nice wins over Cincinnati and Butler, are sitting at 29th in the RPI, and have room to move in the C-USA now that Memphis has finally become mortal. There is a real possibility of a tournament bid. They could use a win over UTEP, the conference leaders, to make that bid more secure. They also need to build a strong conference record to make up for their lack of tough opponents from outside. They are 7-2 in the conference now. Duplicating that performance in the second half would likely be enough.
---
Most Recent College Basketball Handicapping