NFL Power Rankings - Preseason Edition
by Robert Ferringo - 8/18/2011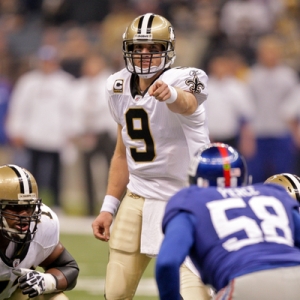 We have taken the first steps of another six-month long gambling odyssey. We are walking into a chasm of agony and ecstasy, with fame and fortune available to those that can keep their mind sharp, their emotions holstered, and their focus oaken throughout this gauntlet of games, gambling and gravity.
Are you ready?
The hostage situation initiated by those 32 depraved, rapacious owners seems like it was a lifetime ago. And now that order has been restored we are ready to watch Natural Selection work its magic on the gridiron and at the window. We need to be prepared. And that makes this preseason even more critical than normal.
The reason for the increased interest in preseason football is simple: fans and gamblers need to find out who is actually on what team. In a normal year we would have had six months to digest roster moves, free agent acquisitions, trades, draft picks, coaching changes, system changes, injuries, cohesion and any number of other factors that create the diorama that is an NFL team. So far this season we have had just over two weeks. So you'll excuse me for waiting to pump out my first Doc's Sports NFL Power Rankings.
But with one week of "meaningless" preseason games in the books I feel like I have a decent early pulse on Our National Pastime. We will see. But in the meantime, here is my preseason version of Doc's Sports NFL Power Rankings for the NFL Preseason:

1. New Orleans Saints (0-0) – In my mind the Saints are the best team in football right now. Just 18 months ago this same group was hoisting the Lombardi Trophy. They fought through the Super Bowl Hangover season – in which they played a brutal schedule – and still won 11 games despite a -6 turnover differential. I felt like the Saints had one of the best offseasons of any team (especially when you consider that they reportedly had the best, most organized workouts of any team through the lockout), and they loaded up on the defensive side of the ball. The stop unit could top last year's No. 4 finish. And if they cut back on turnovers they should return to being a dominating force.
2. New England Patriots (0-0) – The Patriots had the best record in football last season and there is no real reason why they can't repeat that feat. Granted, they benefitted from one of the greatest turnover margins of all-time (+28) and a large statistical regression (both in TOs and in their record) is due to occur. But do you want to bet against this group? For the last three years the Patriots have been soft across both lines. They seemed to address those areas in the offseason though, so now the only issue is whether their defense finally has enough experience to take that next step.
3. Green Bay Packers (0-0) – To be the champs you have to beat the champs. And all of the offseason losses they suffered can seemingly be replaced by the incredible amount of players returning from injured reserve. Criticism of the defending champions always seems like splitting hairs. But here goes. First, despite their astounding playoff run they were still a team one quarter away from missing the playoffs. Second, they have benefitted from a +34 turnover differential the last two years, which is unlikely to last. And third, there have only been four repeat champions in the last 30 years. Green Bay will still wreck teams with weak secondaries. But they are about to endure all the drawbacks from being world champions after six months of enjoying all the perks.
4. Pittsburgh Steelers (0-0) – Aside from James Harrison's outbursts, this offseason has been a nice, chilled-glass beer compared to last offseason. It's easy to forget the tumult that engulfed the Steelers this time last year. And they made it within one score of a third Super Bowl title in six years in spite of the off-field distractions. This organization is built to win, and built to inflict pain. And when you have the best defense in football you will usually be considered among the game's elite. But if this team wants to make another run they will need improved offensive line play.
5. Philadelphia Eagles (0-0) – I know that I'm supposed to have Philadelphia in the top two or three teams in the NFL, like the rest of the bobblehead media, but I'm not there yet. I have seen enough of Mike Vick – and I admit, he looks like a different quarterback in the Philly system – to know that he can't be trusted against the top-level defenses and scheming he will have to beat in January. This team has speed at all levels. But, like New England, they finally realized that the past two seasons they have been too soft in the defensive front and they have addressed the issue. The linebackers and safeties on this team are a concern. But the corners and pass rush certainly should be able to make up for it.
6. Atlanta Falcons (0-0) – Believe it or not, this is actually a team that I worry about flopping this year. They kind of overachieved last year while going 13-3. I do like Atlanta's defense, but nothing about it scares me and I still have questions about how the secondary will fare against teams like the Packers, Saints and Eagles (who make up one-quarter of the schedule). Atlanta has a brutal five-week schedule to open the season. And if they are 2-3 in mid-October remember that you heard it here first. That said, if the D continues to grow they have a potentially dominating offense to rely on.
7. New York Jets (0-0) – It's so difficult to separate the hype from the reality about this team. But the bottom line is that they have made the AFC title game the last two years and they still have one of the best four of five of defenses in football. But I don't believe that the offensive talent that they brought in matches what they lost, and in the end I still don't buy Mark Sanchez.
8. San Diego Chargers (0-0) – It is tough to put the Chargers up this high due to their hysterical history of comic collapses. But then you remember that they were No. 1 in total offense and No. 1 in total defense last season and this rating seems fair. This team was hindered by one of the worst special teams units in NFL history, and four of their seven losses came by one score or less. I can feel their focus this season – but I'm sure Norv Turner will squander that with another classic meltdown.
9. Baltimore Ravens (0-0) – I have thought that the Ravens were underrated in each of the past two seasons. Now I fear that I might be overrating them and that the window for this team might be closed. Two straight years of free agency have chipped away at this team's roster. And if aging leaders Ray Lewis and/or Ed Reed fall prey to injury then I don't know if this group can recover. Their top 22 is excellent, but they lack overall roster depth. The good news: this team has an easy schedule and if they avoid crippling injuries they should punch their way back to the postseason.
10. Indianapolis Colts (0-0) – If there is any doubt that Peyton Manning is the most valuable player (to his team) in football, just scan the Colts roster. Without Manning this team might go 2-14. With him they will probably go 10-6 and make the playoffs for the 12th time in 13 years. That said, Indy is obviously vulnerable and I think that a first round playoff loss is the ceiling for this team.
11. New York Giants (0-0) – I can't believe that the Giants are ranked this high either. They have had a disastrous offseason and have seen attrition zap them of talent and depth in key areas. However, the Giants have made their name by pounding on bad teams and losing to good ones. And the fact of the matter is that they have a gift-wrapped schedule and I don't see how they won't start 6-3 before a season-defining, late-season stretch. I think they can fall out of bed and go 9-7 this year. So all it takes is one or two breaks and this team will be back in the postseason.
12. Tampa Bay Buccaneers (0-0) – I felt like the Bucs were one of the teams hurt the most by the lockout. I also felt that they benefitted from a cupcake schedule last year. But as much as I want to predict some growing pains and a back slide, the more I see them the harder it is not to be enamored with their young talent. The Tampa Bay Buccaneers schedule could be their downfall this season. Seven of their final 10 games are played outside of Tampa – including five of their last seven – and I can see them wearing down. But this team is oozing with potential and as long as the back seven holds up they will be in most games.
13. Chicago Bears (0-0) – Like so many others, I was dumbfounded by the fact that Chicago did NOTHING this offseason to upgrade one of the three or four worst offensive lines in football. As a result, this team is in serious trouble. They won seven games by a touchdown or less last year and I don't expect them to get those breaks this season. The defense is still top-notch and their scheme, by its very nature, will keep them in games. But Jay Cutler's decision making and that putrid line should sink Chicago's bid for back-to-back division titles.
14. Kansas City Chiefs (0-0) – I'm really torn on the Chiefs. On the one hand, they are a team primed for a fall simply due to the volatile nature of the NFL. Each year five or six (of 12) playoff teams from the previous season fail to make a return trip, and I think Kansas City is going to be one of those clubs this year. But on the other hand, I love how they have built their offense and I felt like they had a really productive offseason. They were No. 11 in scoring defense last year. They will need to match that number this season if they want to prove me wrong.
15. Detroit Lions (0-0) – Everyone is on the Detroit bandwagon right now so the value on this team is decreasing by the day. But the reason they are getting so much love is because they are rebuilding the roster the right way, focusing on cementing the offensive and defensive lines. They have a lot of momentum and a lot of confidence heading into this year. But what they need to make a move will be a healthy season from the skill players (especially Matt Stafford) and a miracle in their secondary.
16. St. Louis Rams (0-0) – Yeah, I know, I was surprised too. But this St. Louis team is really coming together nicely. They had an excellent offseason, adding quality veteran pieces instead of splurging on overpriced, past-their-prime players. They don't have a lot of top-end talents on either side of the ball. But they have exceptional depth and are stacked with guys that have proven themselves at this level. Sam Bradford is a keeper and the offense will increase its production. But the major problem for this team is that they might have the toughest opening two months in football scheduled.
17. Houston Texans (0-0) – Weird. Houston is everyone's sleeper for the fourth year in a row. Obviously no one has been paying attention to this team over the last several mediocre seasons. Yes, the offense can put up points. But they can't close games. And the defense had a great front four. But they blew that up and are now in the middle of a system overhaul (to the 3-4) in the same season that Gary Kubiak is coaching for his job. That wouldn't have been a good idea even if there hadn't been a lockout. There was, so now it's an absurd idea. The secondary is still among the worst in football, and with all the buzz around the Texans they won't sneak up on anyone. When they are 3-5 on Nov. 1 don't say I didn't warn you.
18. Dallas Cowboys (0-0) – The Cowboys remain one of the most overrated teams in the league because so many of their individual players are overrated, as if they achieve greatness by simply putting the star on their helmet. The reality is that Tony Romo's injury bailed this group out last year; it gave them an excuse for their laughable play. But the offensive line isn't any better. The running backs and receivers aren't any better. The secondary obviously isn't any better. And as pathetic as Wade Phillips was, can we say that the coaching will be that much better? I say no. And although Tony Romo is a good NFL quarterback, I don't think he is good enough to take a 6-10 team to 10-6. Remember: they were 1-4 (en route to 1-5) when he went down last year, with losses to Tennessee and Minnesota.
19. Tennessee Titans (0-0) – The Titans are another team that I am intrigued by. I am a firm believer that Matt Hasselbeck is one of the most underrated quarterbacks of the last decade. He is also the best quarterback that the Titans have had since Steve McNair was taking snaps. If they can get Chris Johnson into the mix and keep Kenny Britt out of jail (both are FAR from givens) then the offense will have some punch. They will need that because the defense is still woefully undermanned in the front seven. I know that Mike Munchak is a Jeff Fisher disciple. But I expect there to be a lot more points in Titans games this year than we are used to seeing, both for and against.
20. Washington Redskins (0-0) – I expect the Redskins to continue to be one of the league's biggest underachievers. This team has more talent than it appears to. But Kyle Shanahan is a joke at offensive coordinator and Mike Shanahan has succeeded in dismantling a perennial Top-10 defense. The Redskins played in 12 games decided by six points or less last season. I expect them to once again walk that razor's edge between success and failure. And then Rex Grossman will do something that makes Washington backers want to take that razor and slit their wrists.
21. Denver Broncos (0-0) – Without Kyle Orton this might be one of the two or three worst teams in football. John Fox will work wonders with this group – he always did his best work in Carolina when he had low expectations – but it will take years to undo all of the damage that Josh McDaniels did. This group is good in spots (defensive end, linebackers, receiver) but there doesn't seem to be any cohesion. Fox will instill that but it will take time.
22. Carolina Panthers (0-0) – Call me crazy, but I think that Carolina is going to have a little juice this year. That is, as long as Jimmy Clausen never sees a regular season playing field. He is one of the worst quarterbacks – backups included – in football. And while I still have questions about Cam Newton mentally there is no denying that he has a world of potential physically. I think the Panthers have made excellent moves to improve one of the worst offenses in NFL history, and I think they will score a surprising amount of points this year. They key will be keeping the defensive starters healthy because they lack depth. If that happens, Ron Rivera will be able to work his magic with that unit.
23. Minnesota Vikings (0-0) – Everyone wants to focus on the Brett Favre aspect of this franchise over the last two years. But the reason that Minnesota will struggle this year has so much more to do with the crumbling offensive and defensive lines that have formed their identity over the last half-decade. The defensive line will have three new starters and the back seven is slowly being exposed as a result. The offensive line used to dominate on the left side, but Bryant McKinnie was cut and Steve Hutchinson is worn out. As a result, Adrian Peterson is quickly becoming just another guy. Donovan McNabb will help them win a couple games they shouldn't, but the Vikings obviously didn't improve a roster that produced an even-worse-than-it-sounds 6-10 record last year.
24. Seattle Seahawks (0-0) – This team was the biggest fraud in the NFL last year. But they actually had a decent offseason and they play with a ton of heart. I don't know if that will be able to make up for the fact that they were No. 28 in offense and No. 27 in defense last year, but it doesn't hurt. Russell Okung strikes me as the type of guy that will never be healthy. But they desperately need him this season because the only way this team will be able to make any strides is if their O-line gets leaps and bounds better than the sieve we saw last year. The defense has a ton of holes. But fortunately they are in a division where no one is equipped to exploit them.
25. Cleveland Browns (0-0) – Colt McCoy is legit. I want to go firmly on record as saying that this kid is going to be an excellent NFL quarterback and he will have some Pro Bowls in his future. He is accurate, poised, and he makes good decisions. He is the first piece of this franchise rebuilding. But he has nothing to work with at the skill positions and is learning a new system. The real anchor around this team's neck is the defense. The group was better than its No. 22 ranking last year. But the group was gutted in free agency and they are forced to start over this year. The good news is that with Cincy in disarray the Browns should climb out of the basement this year.
26. Jacksonville Jaguars (0-0) – Ouch. The Jaguars probably don't deserve to be rated this low. But when you lose 47-12 in your preseason opener against a team that didn't even suit up over half of its starters you are going to get docked. The Jaguars were overachievers last season and they did lose some starters and some depth in free agency. This is still a very young team. But not having David Garrard and Mo-Jo Drew for most of this preseason is going to cripple them once the "real" games start.
27. Buffalo Bills (0-0) – It is hard to believe – because they weren't that good to begin with – but the Bills have actually been getting worst over the last five years, with their win total (7-7-7-6-5) heading the wrong way. I have a feeling that this team may be feisty this year, especially on offense where they have some individuals that can cause the opposition trouble. But until they get serious about upgrading their offensive and defensive lines (Marcell Dareus was a great start, but where was the free agency upgrades?) they will still be pushed around by the league's other 31 teams.
28. San Francisco 49ers (0-0) – Last year the Niners were one of the "it" teams in the NFL, and now they are among the dregs. I do have confidence that Jim Harbaugh will turn this team around. And their first-team defense actually played pretty well against New Orleans. But outside of Frank Gore and Vernon Davis the offense is a circus. They can't win if they can't score, and I think that is going to be an issue for this group all season. Has anyone in sports gotten as many chances to repeatedly prove their ineptitude as Alex Smith?
29. Oakland Raiders (0-0) – I was as happy as anyone that the Raiders finally showed some signs of improvement last year. But now it is time for them to come back to reality. The offensive line is worse (and it wasn't all that great), their receiving corps is among the league's worst, and when the best corner on your roster is Stanford Routt (who should have been cut, not re-upped) your defense has problems. If the Raiders have proven anything over the last decade it is that they are one of the worst franchises in football in terms of organization and talent evaluation. So I am not holding my breath that they will build on last year's step forward.
30. Arizona Cardinals (0-0) – Clearly I'm not buying into a starting backfield of Kevin "Happy Feet" Kolb and Beanie "Clarett 2.0" Wells. I understand that Kolb is better than anything the Cardinals had under center last year. (And for kicks, go back and look at their individual passing stats from 2010.) But he still hasn't shown me anything. The defense is full of second-tier, rotational guys and if Adrian Wilson has to shut it down (torn bicep) an already weak secondary could be a disaster. In the NFC West, there is always hope. But they have a rough schedule, and competing for the West crown doesn't mean you are a good team.
31. Miami Dolphins (0-0) – Everything about this group screams, "bad karma". From the Chad Henne debacle to Brandon Marshall's bizarre off-field issues to Jake Long's injury to Tony Sparano's quacking as a lame duck, I don't have positive vibes. I know that they didn't game plan for Atlanta last weekend (and why would they?), but their starters were overwhelmed 17-0 in the first quarter by the Atlanta starters. There is nowhere to go but up, I suppose.
32. Cincinnati Bengals (0-0) – Wow. That's all I can say about this group. They are a couple defensive injuries away from going about 3-13. Their offense is a train wreck. And with Mike Brown and Marvin Lewis at the controls you know that this is going to be one of the worst run teams in football. I don't think that there is any doubt that this is the weakest team in football and I don't expect anyone in their division to have any mercy on them this season.
Robert Ferringo is a professional NFL handicapper and is coming off an exceptionally profitable 2010-11 football season (college and pro). Over the last year his clients have more than tripled their bankrolls with his predictions in all sports. He is looking forward to building on his stellar football handicapping resume again this fall and you can check him out here.