Sports Betting Insights: College Basketball Totals Betting
by Dave Schwab - 2/5/2014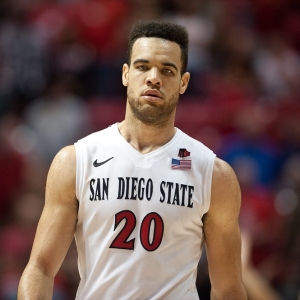 Wagering on the "over/under" in men's college basketball is oftentimes an afterthought for many bettors who tend to mainly focus on the spread or moneyline bet. One of the reasons is total lines are often released well after the initial betting lines for games. Another is that many games involving mid-major teams will not even have a total line posted. Nonetheless, it is worth the time and effort to study total line betting trends as you can often find some golden opportunities to cash in on the games.
Here are a couple of things to keep in mind for betting on the total line. Just because a team scores a ton of points does not automatically make it a solid play on the over. Iowa State is fourth in the country in scoring with 85.1 points a game, yet its record on the total line is 10-8-1. Oddsmakers have a tendency to adjust total lines accordingly for high-scoring teams. However, there are exceptions to every rule as is the case with Oregon and Oklahoma State.
The Ducks are averaging 84.7 points a game, and the total has gone over in 12 of 19 games. Upon closer inspection, you find that it has actually stayed under in six of their nine conference games so far, making this a team to stay away from. The Cowboys are putting up 83.8 points a game, and the total has gone over in 12 of 18 games. This trend has held steady all season long making them a prime candidate for a play on the over. Oklahoma State heads into this Saturday's game against Texas Tech with the total going over in its last five games.
A much better strategy is to look for teams that can play defense when it comes to betting the under. A perfect example would be Cincinnati. The Bearcats are ranked fourth in the nation in points allowed (56.7), and the total has stayed under in 14 of 17 games overall and in eight of their nine home games this year. This trend has gotten even more reliable in conference play. If you would have wagered $100 on the under in all 10 of Cincinnati's games against the AAC so far, you would be up $580. While there are no guarantees that this trend will continue, seeing how oddsmakers continually make adjustments, familiarity often times leads to predictability. The Bearcats will be facing many of the same teams they already shut down over the course of their final eight conference games.
Super Bowl XLIX futures odds
It did not take long for Bovada to release its futures odds for next year's Super Bowl after Seattle cruised to a 43-8 victory over Denver in Super Bowl XLVIII. The current odds will be tweaked and updated due to free agency, the college draft and any other offseason activity, so the time to find the best value in the numbers is right now.
Right off the bat you can throw out Seattle as the 5/1 favorite to repeat and Denver as a 10/1 third-favorite. It has been 10 years since a team has won back-to-back Super Bowls, and the last time the team that lost the Super Bowl made in back the following season was the 1993 Buffalo Bills. San Francisco offers some solid value at 7/1, but it has to compete in the brutal NFC West. If defense is truly the key to winning championships, then Carolina is a steal at 20/1. The Panthers were second only to Seattle in yards and points allowed this year.
If you are looking to take a flyer on teams with longer odds, then the two at the top of my list would be the New York Giants and the Pittsburgh Steelers at 33/1. Looking back at the last nine Super Bowls, one of these two teams have been in five of them, and their combined record is 4-1.
Betting on the Winter Olympics
If you are looking for a diversion from betting on just basketball over the next two weeks, you might want to check out Bovada's complete list of odds for the Winter Olympics, which get underway this weekend. You can bet on a number of futures and prop bets such as a country's total medal count or more specifically how many gold medals it will win. There are also moneylines for individual matchups in sports such as hockey and curling. You can wager on individual event winners for sports such as skiing, snowboarding, speed skating and luge.
As far as handicapping the Olympics, you are own your own, but an inside tip that I received from a top handicapper when it comes to wagering on the Winter Olympics is to bet the favorites, especially in sports such as hockey and curling.
Read more articles by Dave Schwab
---
Most Recent College Basketball Handicapping