Robert Ferringo College Basketball Betting: 10 Years Of Dominance
by Robert Ferringo - 11/7/2016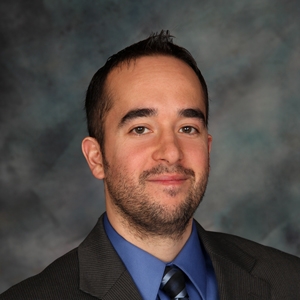 "Gravity always wins."
That is one of my favorite lyrics from one of my favorite songs, Radiohead's "Fake Plastic Trees". Gravity always wins. Gravity is the phenomenon of all energy and mass being drawn to one another. In the song it is a reference to the passage of time and the certainty of our ultimate demise. It represents the unflinching, unstoppable realities of life within time and space here on earth.
Gravity, in this instance, represents certainty.
Anyone that has ever gambled on sports can tell you that there is no absolute certainty. All manner of chaos exists in the mathematics of both sports and betting, and there is no such thing as a sure thing as certainty.
Free $60 in Member College Basketball Picks. No Obligation Click Here
However, for over a decade there has been on certainty in the gambling world: that my clients will make money betting on college basketball. A lot of money. Every year. Every time.
The 2016-17 college basketball season begins on Friday, Nov. 11. Doc's Sports wants to offer you a discounted rate on my college basketball service, and as an added bonus we want to offer you our outstanding 3-for-1 handicapper special to let you test out two other elite college basketball handicappers until Nov. 31.
I have been studying for months and I feel prepared. Last season I posted the highest single-season profit mark in Doc's Sports 45-year history, banking $16,800 for my backers. (And anyone that played Maryland at -2.5 on Jan. 9 instead of my mistakenly posted -3.5 would've been up over $18,300 - not that I'm still bitter about that one!)
Am I going to produce $17,000 in profit for my clients again this year? Probably not. But what I can say is that the odds are overwhelming that I will post another winning nonconference season (November and December picks during the nonconference portion of the schedule) and that I will find a way to earn another profitable regular season betting on the college hardwood. And that the question is not if we are going to make money betting on college basketball - the question is how much money are we going to make.
Want some numbers? Here are some of the results of my nonconference college basketball selections over the past 10 years:
2006: From Nov. 10 to Jan. 14 I banked $6,300 profit
2007: From Nov. 14 to Jan. 7 I banked $9,900 profit
2008: From Nov. 15 to Dec. 11 I banked $2,800 profit
2009: From Nov. 9 to Dec. 7 I banked $8,700 profit
2010: From Nov. 10 to Jan. 2 I banked $3,400 profit
2011: From Nov. 11 to Dec. 6 I banked $9,600 profit
2012: From Nov. 11 to Jan. 8 I banked $8,900 profit
2013: From Nov. 9 to Dec. 27 I banked $3,000 profit
2014: From Nov. 14 to Dec. 16 I banked $8,100 profit
2015: From Nov. 13 to Dec. 30 I banked $8,300 profit
I understand that those are inconsistent time frames over these seasons. However, using a baseline of opening night to Jan. 1, I have posted a profit for my clients for 10 consecutive seasons.
And I think that the point is pretty clear: the first two months of the college hoops season are virtually an ATM machine for my clients. There are a lot of reasons why November and December college hoops is the most profitable time - in any sport - on the gambling calendar. But the reasons don't really matter, do they? The only thing that matters is that we find a way to navigate the slings and arrows of the daily gambling grind and that we leave the table with more money than we started with.
Let's broaden our range, though, lest you think that my November-December success is some kind of magic trick. Here are my final numbers for every college basketball season this decade:
2010-11: $6,080 total profit
2011-12: $11,375 total profit
2012-13: $5,000 total profit
2013-14: $7,200 total profit
2014-15: $1,180 total profit
2015-16: $16,890 total profit
SIX YEAR TOTAL: $47,725 PROFIT
That is a six-year total of nearly $48,000 in profit for $100 bettors so far this decade. And no one else, anywhere in the country, is even close to that. And if they say that they are, they are lying. I've averaged $8,400 in winnings the past three years and $7,950 over the past six seasons.
As you can see, there are some stark variations from year-to-year. Not all years are created equal. Twice my clients more than doubled their bankrolls in one five-month season. Once they barely beat the profit threshold after the cost of service. But the bottom line is that I am a long-term bettor and a long-term thinker. And the fact is that those numbers add up to an average profit of about $8,000 per season. And if you are betting 1.0 Unit as equal to 1.0 percent of your bankroll - which you should be! - these numbers represent an 80 percent annual return on your money.
Can you point to any investment in the country that has shown an 80 percent return over the last six years? I didn't think so.
And I like to keep the focus on these long-term numbers and averages because they surpass and supersede any great or terrible run. I've had horrendous, bloody, terrible months or six-week stretches during those six- and 10-year runs. I've also had amazingly profitable days that would make your head spin. But when you get down to it, all the outliers - the insanely great and astoundingly bad days - balance one another out and reveal an underlying truth: I am really, really good at this, and there is no one, anywhere, in any sport that has proven that they can successfully show a profit the way that I do in college basketball.
If you've never played along I can tell you that I have a rather unique approach that I refer to as The Ferringo Method. (You can read more about The Ferringo Method here.) The easiest way to describe it is that I am a volume handicapper, meaning that I place more wagers in more games that just about any handicapper in the country. My average bet size is smaller than the typical handicapper, but my overall amount wagered is much greater.
There are a lot of reasons why I do this (and, seriously, if you want to deep-dive my method, click the link and take a look) but the primary reason that I wager this way is that it makes the most mathematical sense, allowing us the opportunity for the greatest level of profit and insulating us from any one bad run.
Any handicapper can bet one or two games per day and throw together a few decent weeks and show a profit. But that can be considered a quantitative fluke as much as it is a testament to handicapping acumen. My method might seem a little crazy at times. Yet when someone plays thousands of games across a broad spectrum of time and consistently and continuously wins then you know that they know what they are doing.
In essence, it is the same reason that professional poker players prefer to play multiple hands in different games at once rather than simply limiting themselves to one hand in one game; when you know what you're doing at an elite level you want as many opportunities as you can to profit from it.
Call NOW at 1-866-238-6696 and we can get you signed up with my service and you can see for yourself. You can CLICK HERE and get information and sign up for our 3-for-1 college basketball special . That means you can test out two other handicappers' service as well. And if at the end of a couple weeks you decide you want to use someone else then that works too.
But don't be the only one not cashing in on this. We have a small window of time here. And gravity isn't the only thing that always wins.
Robert Ferringo is a member of the Basketball Writer's Association of America and a professional sports handicapper for Doc's Sports. He is considered one of the best college basketball handicappers in the country and has an unmatched streak of 10 straight winning nonconference seasons and 10 straight winning regular seasons. Robert's $100-per-Unit clients have banked $16,800 last year alone and $28,900 over the past three seasons. Robert has raked in a remarkable $68,200 in the last 10 years with his nonconference picks (November and December) alone. There is no better moneymaker in the nation and Robert is looking forward to another amazing season. You can sign up for his college basketball picks and get more information here.
Read more articles by Robert Ferringo