NCAA Basketball Betting: Most Important Regular-Season Games in March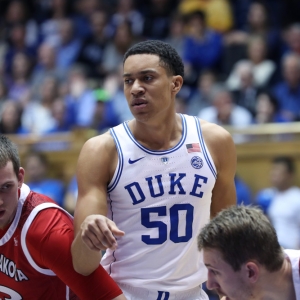 This is when college basketball gets really good. We are in the last week of the regular season. That leads into the conference tournaments and then the best three weeks of the sporting year. This is also the time when more bettors start paying attention to college basketball after not really tuning in much for the first four months of the season. Whether you are a regular viewer giddy about the postseason approaching or someone who is just looking to catch up on all they have missed so far, here is a look at five of the most important and most interesting games of the last week of the college basketball regular season. Each one should be great by itself, and each has real implications on the postseason as well.
Duke at North Carolina, March 9: These massive rivals close out the season playing each other - as it should be. This game could have a say in the ACC regular-season championship, though if Virginia wins out then Duke can't catch them, and UNC can only tie them. But let's not kid ourselves - this one is all about Zion Williamson. The Duke megastar was injured early in the last meeting between these teams. And now we don't really know how hurt he is or if he is going to play another college game. Duke lost badly when he went down and has lost again since. With Williamson, a Duke national title seemed basically inevitable. Without him, though, this is a much more vulnerable team. If he plays this game, we can evaluate if he is ready and committed. If he doesn't, then we can see how Duke responds in a revenge scenario like this one - and it's not like they will be without talent even if he is gone. This game will tell us more about Duke than North Carolina, but both teams are capable of doing real damage later in March.
Kentucky at Ole Miss, March 5: Kentucky could have all but locked up at least a share of the SEC title last time out by beating a Tennessee team they had already crushed once this season. Instead, the Wildcats played their worst game of the year, losing by 19. It was incomprehensible for a very talented team that had been in strong form. But then Kentucky has long struggled to play to their potential. Now Kentucky plays at a Mississippi team that is talented but which isn't nearly at the level of Kentucky. If Kentucky doesn't bounce back and run away with this one, then it could be time to worry as they head into bigger games.
Michigan at Michigan State, March 9: Purdue is likely to win out, so a conference title isn't likely to be on the line here. But pride is, as well as a better seeding in the Big Ten Tournament and perhaps in the Big Dance, too. Michigan State overwhelmed Michigan in Ann Arbor last time they met, but then they came out next time and lost at Indiana in a truly ugly game despite losing by just two. Both of these teams have huge upside, but they also have issues that they can't seem to escape at times. These foes always play great games, and this should be no exception - with high stakes to fuel the fire.
Houston at Cincinnati, March 10: Houston somehow lost at home to Central Florida last time out - and by seven points, no less. That left both of these teams tied atop the American Conference at 14-2. Houston will beat up on SMU next, while Cincinnati has to get past that same UCF team that caught Houston, and they have to play in Orlando. If they win that, though, that sets up this epic showdown for the conference title. And even if Cincinnati doesn't win the next one, they could still share the title with a win here. Houston has been one of the bigger surprises of this season, and seeing how they respond in this kind of a pressure-packed game will also tell us a fair bit about how much we should trust them going forward.
Nevada vs. San Diego State, March 9: The Wolf Pack came into the season very heavily hyped this year. They were ranked seventh in the preseason AP poll, and many thought they were a better mid-major than Gonzaga. While Nevada's season hasn't been a total disaster - they have just three losses and rank 17th - Gonzaga sits at No. 1 and no one is making that argument anymore. Nevada lost to Utah State last time out, which almost certainly cost them a shot at winning the Mountain West outright. But a win here against a decent San Diego State team would likely earn them a share of the title. Nevada lost by eight at SDSU the first time these teams met, so this is definitely a game they could lose if they aren't focused and hungry. And if they can't get focused for this one, I would struggle to trust them in big spots down the road. I don't care if Nevada is a conference champ or not, but I do care that they are able to win big in spots that they should be able to shine in.
Read more articles by Trevor Whenham
---
Most Recent College Basketball Handicapping