What are NFL Football Picks: A Comprehensive Guide
by Joey House - 8/29/2023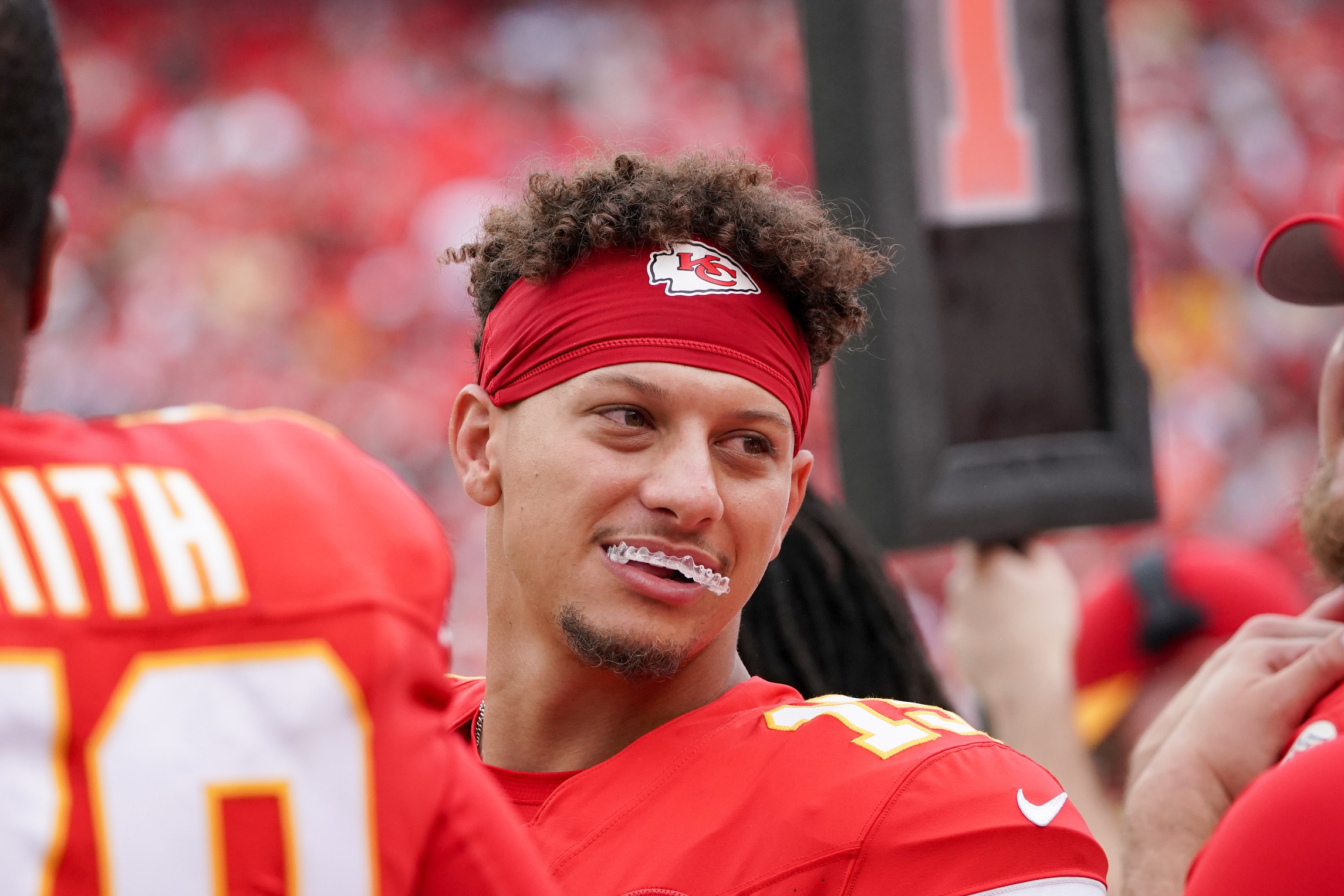 I. Introduction
A. Brief overview of the NFL and sports betting's rise in popularity
B. Importance of NFL picks and predictions for fans and bettors
C. Purpose of the article is to provide valuable insights and strategies for making successful NFL picks
A. Definition of NFL picks and their role in predicting game outcomes
B. Key factors to consider when making NFL picks:
1. Team statistics and performance
2. Player injuries and availability
3. Home-field advantage
4. Weather conditions
5. Coaching strategies and game plans
6. Team Motivation
C. Summary and Doc's role
III. Different Types of NFL Picks
A. Spread Picks: Predicting the margin of victory or defeat for a team.
B. Moneyline Picks: Selecting the outright winner of a game.
C. Over/Under Picks: Predict whether the total combined score will be higher or lower than a specified number.
D. Prop Bet Pick: Wagering specific outcomes within a game, such as player performances, team statistics, or game events.
E. Futures Bet Picks: Predicting the outcome of a future event, such as division winners, conference champions, or Super Bowl winners.
F. Parlay Picks: Combining multiple wagers into one bet and increasing the odds of the payout
G. Teaser and Alternative Bet Picks: Modifying the point spread or over/under line in favor of the bettor, combining multiple games into a single bet for teasers, and alternative lines apply to one game.
H. Survivor Pool Picks: A very popular pool where you pick one winner each week throughout the NFL season. The catch is, once you use that team, you can no longer use them again in the season.
I. Confidence Pool Picks: A pool that uses a value to denote confidence in each pick.
J. Office Pools: Picks designed to help you win your local office pool
K. Monday Night Football Picks: Doc's Sports, the industry leader in sports wagering information, gives you free Monday Night Football picks.
IV. Analyzing Historical Data
A. The significance of historical data in NFL picks
B. Studying past performance trends of teams and players
C. Utilizing statistical analysis to identify patterns and tendencies
D. Learning from historical matchups between teams
V. Keeping Up with the Current Season
A. Staying informed about team news and updates
B. Monitoring player injuries and their impact on game outcomes
C. Tracking team performance throughout the season
D. Recognizing the importance of momentum and team chemistry
VI. Utilizing Advanced Analytics
A. Introduction to advanced analytics in NFL picks
B. Advanced Stats
Yards Per Point (YPP)
Efficiency Ratings
TD/INT%
VII. Examples of Doc's Picks
VIII. Conclusion
A. Recap of the key points discussed in the article
B. Encouragement to apply the strategies and insights for successful NFL picks
C. Discuss Pick packages from Doc's
FAQ
I. Introduction
A. The NFL, with its roots dating back to 1920, has established itself as America's most popular professional sports league. Each year the audiences of this truly American sport continue to grow.
Another area that has tremendous growth potential is sports wagering. Since the Supreme Court's landmark decision in 2018, which allows each state to decide if they will allow sports betting, there has been a monumental explosion. With sportsbooks now in many stadiums to being able to make bets from your phone, sports betting in general, and betting on the NFL in particular, has an uncapped market.
B. As the NFL's popularity surges and gambling's exposure continues to explode, diehard sports fans turn into casual bettors. This increases both the popularity and value of expert NFL Picks and research from reliable and trusted sources. Fans may bet on the NFL for different reasons. Some turn to wagering as an outlet for their competitive juices, while others use their picks as a way to demonstrate their vast knowledge of their team. While each bettor may have their reason for wagering, the one thing they all share in common is the desire to make a profit if at all possible.
C. The purpose of this article is to give you the insight and strategies that go into making NFL picks successfully. If you're a frenzied fan, novice bettor, or seasoned gambler, this article will show you many of the key ingredients that go into making the "Pick Soup".
II. Understanding NFL Picks
A. NFL Picks refers to predicting the outcome of NFL games and the process that is used in formulating those predictions. This involves assessing teams, the players, and other elements that affect the likely winner or point spread of a game. NFL picks are a crucial aspect of sports analysis and serve as a foundation for fans and bettors by bolstering the communication of the football community, as people debate and defend their picks and the rationale that went into them.
B. Key factors to account for when making NFL Picks:
There are many different team statistics that factor in making NFL Picks. Some of these statistics, such as offensive and defensive rankings, points scored, yards gained, and turnovers, can help provide a picture of a team's strengths and weaknesses.
Monitoring injury reports and learning how an injury may potentially impact a game is absolutely essential. Injuries are not the only way that a player's availability can also be affected. Suspensions, roster changes, or personal reasons all can affect a team's overall strength.
Like almost any sport, home-field advantage plays a role in handicapping NFL games. While the playing field must be uniform, unlike baseball stadiums and European soccer fields, each stadium has different nuances that affect the game.
Since the football season encompasses almost half a year, and only 10 of the 30 stadiums can be covered, it stands to reason that weather conditions will impact gameplay and thus, NFL handicapping. From monsoon rains in Miami and Carolina to blizzards in Buffalo, and choking fog in Chicago, understanding how weather affects each team, as well as the overall game, can provide an edge in game forecasting.
Each coach has basic philosophies on the offensive and defensive sides of the ball. They all have varying skill levels in game plan preparation, actual play calling, and in-game adjustments. Tracking a coaching staff's tendencies and adaptability provides insight into how teams perform in different situations.
Knowing the motivations and incentives of a team is also important. Playoff implications, rivalries, and revenge narratives are just some of the psychological aspects that can motivate a team to play above or below their expectations.
Considering these key factors when making NFL picks allows fans and bettors to make well-informed decisions based on a comprehensive analysis of the game. It helps increase the chances of predicting game outcomes more accurately, enhancing the overall enjoyment and potential success in predicting NFL games.
Doc's Sports is an excellent resource to rely on when seeking NFL Picks. By considering these crucial factors in their analysis, Doc's Sports equips fans and bettors with the knowledge necessary to make well-informed decisions. Their comprehensive approach enhances the accuracy of predicting game outcomes, ultimately leading to an elevated level of enjoyment and increased potential for success in NFL game predictions.
III. Different Types of NFL Picks using past Super Bowls examples
A. Point Spread Picks: Betting on the outcome of NFL games using point spreads has been a popular way to wager on the outcomes. Point spreads level the playing field of teams of different strengths. The team expected to win (the favorite) is assigned a margin of victory and then bettors can wager if they will win by that amount. In Super Bowl LIV, the Kansas City Chiefs were favored by 1.5 points over the San Francisco 49ers. Winning 31-20, the Chiefs covered the point spread. In Super Bowl XLIII, the Pittsburgh Steelers were favored by 7 points over the Arizona Cardinals. While the Steelers won the game, 27-23, Arizona lost by less than 7, making them the Against-The-Spread (ATS) winner.
B. Moneyline Picks: The moneyline offers bettors the opportunity to select the outright winner of a game, disregarding the point spread. This type of betting option presents odds in positive or negative numbers, representing the amount required to wager on the favorite (negative) or the underdog (positive) to potentially win $100. The moneyline focuses solely on predicting which team will win, with the odds reflecting the potential payout for a correct pick. For Super Bowl LVI, the Los Angeles Rams were -200 over the Cincinnati Bengals. This means that bettors had to put up $200 to win $100. When they won 23-20, Rams backers collected $300, the initial bet plus profit. In Super Bowl LVII, when the Chiefs won against the Philadelphia Eagles 38-35 as a +105 underdog, their backers collected $205 for their $100 wager.
C. Over/Under Picks: Over/Under (O/U), or totals bet, allow bettors to predict if the total combined scores of each team will be higher or lower than the specified number. In Super Bowl LII, the Eagles defeated the New England Patriots 41-33. Since the score was above the total of 49, over bettors cashed their tickets. Superbowl L, between the Denver Broncos and Carolina Panthers, had an O/U set at 43. Denver won 24-10 and the under bets were the winning ticket.
D. Prop Bet Picks: NFL prop bets are a specific type of wager that allows bettors to place bets on various specific outcomes within an NFL game. Unlike traditional bets that focus on the game's outcome, prop bets offer a wide range of options, including individual player performances, team statistics, or specific game events. Since the Super Bowl is the pinnacle of the NFL season, it has literally hundreds of different prop bets. The first person to score a TD is a very popular one. In Super Bowl LII, Kenneth Gainwell of the Eagles, who was +2000 to score the first TD, had his TD overturned for being down, which then allowed the Jalen Hurts to score on a QB sneak, and a $100 bettor who backed him collected $800. That is just one of the hundreds of prop bets. Some of the more popular ones are TD score anytime, QB's O/U passing yards, will there be a defensive score, will there be a safety, coin toss, etc.
E. Future Picks: NFL Future bet picks are usually long-term bets, predicting the outcome of a future NFL event. They are usually betting on a team to win the Super Bowl up until the matchup is set, if a team will qualify for the playoffs, win their division, and win totals are some of the more commonly placed futures. Future bets on individual accomplishments, such as the NFL MVP, who will lead the league in passing or rushing, etc can also be placed.
F. Parlay Bet Picks: NFL parlay picks involve two or more bets into a single wager. To win the parlay, each of the individual bets must be successful, making parlays more difficult to cash. The allure of parlays is an increase in potential payouts versus that of individual wagers. In Super Bowl LI, when the Patriots rallied from a 28-point halftime deficit to win in OT 34-28 over the Atlanta Falcons, a bettor who placed a $100 wager on the 2-team parlay of the Pats -3 and the over of 57.5 would win $265 for the bet.
G. Teaser and Alternative Bets Picks: Teaser and Alt bets allow the bettor to adjust the point spread or O/U any way they desire. Teaser bets are set amounts, typically of 6, 6.5, 7, and 10 points, and usually are in parlay format. Alternative bets are moving the line or total either way. Moving it in your favor decreases the payout while moving it against you raises the odds.
H. Survivor Pool Picks: An NFL survivor pool is a popular NFL pool where participants select one winning team each week during the season. The challenge is that once a team is chosen, it cannot be used again for the remainder of the season. This adds strategic depth and requires careful consideration of matchups and team strength to maximize longevity in the pool. Doc's gives you a weekly rundown on each game and who you should select so you can be the "Last Person Standing".
I. Confidence Pool Picks: An NFL confidence pool is another popular pool where players select the team they feel will win each game and then assign a value to that pick, denoting their "confidence" in that particular game. This twist adds an interesting strategic element as you can win your pool even if you don't pick the most correct, because the contestant with the highest "confidence" points wins the pool.
J. NFL Office Pools: NFL office pool picks are specifically tailored to help you increase your chances of winning in local office pools. With Doc's providing expert analysis, insights, and recommended picks, you can make more informed decisions when submitting your selections.
K. Monday Night Football Picks: Each week, Docsports.com, a leader in the sports information and betting industry for over half a century, gives you FREE Monday Night Football Picks! Providing detailed analysis and statistical evaluvation to support their picks, Doc's not only gives you the winner, but also the tools so you can start picking your own winners someday.
IV. Analyzing Historical Data
A. Analyzing historical data is crucial for making informed NFL picks. Studying past performance trends of teams and players, along with statistical analysis, provides valuable insights. By examining historical matchups, patterns, and tendencies can be identified. As the saying goes "Those for forget the past are doomed to repeat it".
B. Studying past performance trends offers a glimpse into team and player strengths and weaknesses. Factors like home or away games, opponent-specific performance, and weather conditions can be considered. This helps anticipate how teams and players may perform in similar situations.
C. Statistical analysis plays a vital role in analyzing historical data. Metrics from previous seasons, such as offensive and defensive statistics, turnover ratios, and player performance indicators, reveal valuable information. By uncovering hidden patterns and correlations, bettors can make more informed predictions.
D. Learning from historical matchups provides insight into head-to-head records, previous outcomes, and team strategies. This knowledge helps assess potential advantages or disadvantages when teams face each other again.
In summary, analyzing historical data is essential for informed NFL picks. By studying past performance trends, utilizing statistical analysis, and learning from historical matchups, bettors gain a deeper understanding of teams and players. Identifying patterns increases the accuracy of predictions, leading to more successful NFL betting.
V. Keeping up with the Current Season
Another vitally important area of handicapping in the NFL is analyzing team production during the current year. This section covers some of the key factors in keeping track of the ongoing campaign.
A. Staying informed of team news and updates is the start of almost any handicapper's week. Player signings and releases affect the available personnel, which then forces a coaching staff to alter and adjust their particular game plan for the week.
B. With the NFL being such a violent game, player injuries are 100% guaranteed to happen. Handicappers must monitor, often daily, the injury report to see who is available, questionable, doubtful, or out. Keeping abreast of this knowledge can help in understanding different game plans and strategies.
C. Tracking and evaluating team performance through the NFL season is the cornerstone of the analytical foundation. By reviewing how teams perform offensively, defensively, and on special teams, handicappers can develop an understanding of their strengths and weaknesses. These factor into the matchup analysis that is done every week. As shown above, there is a litany of different statistics and categories that get factored in. But it all starts with looking at how teams have performed in the current season.
D. Momentum and team chemistry play crucial roles in the success of NFL teams. Momentum refers to the psychological boost gained from consecutive victories or strong performances, elevating a team's level of play. Team chemistry, on the other hand, involves relationships and cohesion among players, fostering effective communication and synergy. Considering these factors alongside statistical analysis is vital when making NFL picks.
VI. Utilizing Advanced Analytics in NFL Picks
A. As technology's footprint covers more and more of our lives, it only stands to reason it will eventually touch the sports world. Technology has enabled the proliferation of advanced analytics. This section talks about a few of the advanced analytics and how they can increase pick accuracy and provide for a deeper, more comprehensive understanding of the game.
B. While there is a plethora of analytics out there, here are a few that are used the most.
Yards per Point: Yards per point is a metric that measures the efficiency of an offense or defense in converting yards gained or allowed into points. It calculates the number of yards needed to score a single point. A lower yards-per-point value indicates a more efficient offense, as it takes fewer yards to produce points.
Efficiency Ratings: Efficiency ratings are comprehensive metrics that evaluate the overall efficiency of a team based on various factors. These factors may include offensive and defensive statistics, scoring efficiency, turnover ratio, and other performance indicators. Efficiency ratings provide a holistic assessment of a team's effectiveness and can help identify strengths and weaknesses.
TD/INT %: TD/INT %, or touchdown-to-interception ratio, measures the number of touchdown passes thrown compared to the number of interceptions thrown by a quarterback. It indicates the efficiency and effectiveness of a quarterback in terms of scoring touchdowns while minimizing turnovers.
VII. Examples of Doc's Picks
Doug Upstone - How I Make My NFL Picks
There are a series of factors that go into making NFL picks and best bets. Though I'm not a big totals player, I prefer to go the contrarian route and look for the most value when the total is going up or down. While some bettors love to bet against the public, I am more selective and look to pick my spots when I have key systems that win 85 percent or more of the time. These only occur a handful of times over an entire NFL season. However, when they pop up and we have line movement going in the opposite direction of a system, this is a trigger point for me. I'll finish this off by digging deeper into the numbers, knowing I have a high-quality starting point.
7 Unit Play. Take OVER 42 #273-74 Dallas vs. Philadelphia (8:20 p.m., ET Sunday, October 16)
Given how the Dallas and Philadelphia defenses have played, ranked 3rd and 7th respectively in points allowed, this looks like an easy Under. With the Cowboys' average total score of 33 points and the Eagles at 44.6, the simple math should show a line in the upper 30s. So why did the oddsmakers have this at 45.5 and it was taken down to 42? For this big play, I'm going full contrarian with this information. When the total is between 35.5 and 42 points and a team like Dallas is riding four or more consecutive wins, against an opponent after five or more consecutive wins, the OVER is a flat-out amazing 28-1, with an average score of 49 points.
Eagles won 28-17
VIII. Conclusion
A. This article aimed to provide valuable insights and strategies for successful NFL picks. We covered key factors to consider, different types of picks, analyzing historical data, staying updated with the current season, and utilizing advanced analytics.
B. For those who prefer to work with the stats and trends themselves, the strategies and insights discussed above are an excellent starting point in developing your handicapping strategies. By keeping abreast of all the latest news relevant to the NFL, tracking teams and individual players' statistics, and utilizing analytics, the ability to accurately predict player and team outcomes increases dramatically. Just remember, there is always an element of luck that you cannot control.
C. For those who would rather someone else do the heavy lifting of deep analytical research and just use the fruits of their labor, Doc Sports has a bevy of options for you to choose from. Whether it's a single-game package, or a season-long package, Doc Sports is your No. 1 source for NFL Picks.
FAQ
Why are parlays called "sucker bets"? Parlays and teasers are often called "sucker bets" because of the increased difficulty of winning them. Higher odds attract the bettors that usually don't have a very good chance of winning.
What are the odds on parlays? They can vary from sportsbook to sportsbook, but generally follow this standard:
2-team: +260 3-team: +595 4-team: +1228 5-team: +2435
6-team: +4741 7-team: +9142 8-team: +17544 9-team: +33585
10-team: +64208
Check out Doc's Sports Parlay Calculator page!
Can you place a futures bet during the season? Yes, you can place a futures bet until the Conference Championships have been played. The odds move throughout the season to reflect the chance of success for that team. So, while Philadelphia may be +1500 to win the Super Bowl before the season, if they make the divisional round of the playoffs, those odds may drop down to +400
Does Doc put out NFL picks for the preseason? Absolutely. Sharp handicappers often can find immense value in the preseason. While there may be a lot of false information proliferated during the regular season for deception purposes, the preseason media gets a much clearer picture from press conferences, as the coaches aren't trying to deceive as much as they are trying to analyze their talent.
How do I know that Doc's is reliable? That is a very fair question because, in this industry, you get a lot of pomp and circumstance, loud guys with slicked-back hair, yelling at you about their massive 79% winning percentage. You don't get that at Doc's. What you do get is a company that has been an industry leader since 1971. Before many of the gamblers were old enough to place their first bet, Doc's has been helping bettors cash winning tickets.
Does Doc's offer free picks during the week? Besides the insightful articles written by some of the industry's best sports minds, Doc's offers free picks on EVERY NFL GAME. There is something for every budget at Doc's.
Get NFL picks on every single game, or if you want our very best bet premium picks by the experts, sign up for your free $60 account with a guarantee.