Basic Strategy Teasers NFL Betting Predictions Week 1
by Chris Vasile - 9/6/2019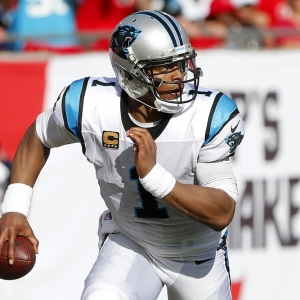 With one game of the NFL schedule already complete, it's time for bettors to hunker down and get to work in order to maximize their profits this season. The opening game between Green Bay and Chicago was a dud of sorts, coming to life in the final quarter. And while the standard point-spread was teetering back and forth, the teaser option never wavered.
For starters, the most common and popular way of betting the NFL is via the point spread . Most bettors find much more joy in betting on a team to cover the spread instead of winning or losing the game outright. The next option the public loves is the parlay bets. They know the odds of winning are already slashed 10-fold for every game they add, but they continuously bet parlay after parlay in hopes of taking home a nice chunk of change on a $20 bet. Let me be the first one to tell you, parlays are for suckers, and they are one of the main reasons why Las Vegas, and sportsbooks in particular, flourish.
What is a Basic Strategy Teaser?
For the sake of this weekly piece, I will be focusing in on the "teaser". A teaser bet is similar to a parlay bet in which it is a bet the requires winning two or more games in order to get a payoff. However, the difference between the two is the actual point spread. A straight parlay bet allows you to play only the point spread offered, while a teaser bet allows you to adjust that number for whichever team you favor. There are different types of teasers available, but the most common one is a six-point teaser. For example, if a game has the point spread set at -10 with the total at 51 for the game, your six-point teaser would allow you to tease that spread and get the favorite at -4 or the underdog at +16. This method is also applied to the total as well. Should you like the underdog and the "under"," you can add six points to the total, and now you have a readjusted total of 57 with an underdog of +16.
Why Basic Strategy Teasers Work
Despite how easy a teaser bet may seem, they are an extremely tricky bet for those who don't know how to properly play them and those who don't understand the value of key numbers in the NFL. Think about the scoring for a second. The most common margin of victory in the NFL is three points. Since 2002, games ending with a three-point margin occurred 15.67 percent of the time. The next most common number is seven. A seven-point margin of victory occurs 9.67 percent of the time.
With those key numbers in mind, I can now explain basic strategy teasers and why they work. Simply put, you must find two favorites where the point-spread is between -7 and -8.5 and tease them down using the six-point teaser to make their adjusted spread between -1 and -2.5. This likens your chances of winning as you have moved the spread under the two most common margins of victory for NFL football.
On the contrary, if you like the underdog, make sure to find spreads that hover around the +1.5 - +2.5 range, which would give you an adjusted spread of +7.5 and +8.5 - which also moves the spread through those two key numbers. This is the only teaser we recommend at Doc's Sports because we feel the numbers and percentages are finally in our favor. For example, if a line is reasonably accurate, then you can assume about a 50 percent chance of either team covering. If the odds are -110, then you would need to win about 52.4 percent of your bets to break even. To win 52.4 percent of your teasers, you need to be able to win the individual game approximately 72.5 percent of the time. Because games end up being decided by three and seven more than 22 percent of the time, teasing through these two numbers increases the chances of covering a spread from about 50 percent to 72 percent or more.
It's important to understand two key things about this type of bet. The first is that you need two teams in order to build out a six-point teaser card. The second is that it is vital you shop around in order to get the best possible line. For example, some books could have Pittsburgh -9 over Cleveland, while some have them at 8.5. This matters since a three-point Steeler win could be a win instead of a push.
Over the next several months, I will be offering you a "Best Bet" six-point teaser as well as any alternative options to consider playing.
Best Six-Point Teaser for Week 1. Lines courtesy of Bovada
Carolina +7.5 & San Francisco +7.5 (-120)
Risk: $120 to win $100
Since it's Week 1, let me take a second to explain these spreads. Carolina and San Francisco are both 1.5-point underdogs against the Los Angeles Rams and Tampa Bay Buccaneers, respectively. By combining these two teams and utilizing a six-point teaser, the result would be a ticket that looks like the above.
But enough about logistics, let's get down to the football business.
From a betting perspective, we are really high on Carolina this year as we believe a healthy Cam Newton and a quicker and more experienced set of wide receivers will be able to get the job done and compliment a defense that figures to be among the top units in the league. Not to mention, the potential 2,000+ yards from scrimmage that Christian McCaffrey is likely to get. As per this game, the Rams come into town fully healthy, but one can only think they are in for regression, or Super Bowl hangover, after reaching the Super Bowl last year.
Sure, Todd Gurley is "healthy," and the return of Cooper Kupp will bolster the receiving corps, And the defense still features the best player in the game, Aaron Donald. But the one weak link remains, and that's quarterback Jared Goff. After being outed as not being able to call proper audibles when the defense disguises their package, Goff is going to have to contend with the outside noise and the pressure to get them back into the Super Bowl. We like what Carolina is doing and has done in the offseason, and we just don't believe the Rams are going to be the team that will blow everyone away this year. Given the option to tease this game up to over the key number of seven, we'll take Newton and McCaffrey at home over Goff and Gurley any day of the week.
For the second leg of the teaser, much has been made about the disappointing preseason that Jimmy Garoppolo has had. To that, I say "leave him alone!". The preseason is the time to get all the mental errors out and prepare yourself for the grueling 16-game sprint that is the NFL regular season. We like the weapons that the 49ers have given to Jimmy G. And against a Tampa Bay defense that is predicted to be among the worst units in the league, we can see San Francisco scoring enough points to stay within the adjusted number of 7.5.
Alternative Options


Oakland +2 over Denver - If you tease Oakland up, you'd be able to get them at +8, which passes through the key number of seven. However, this is the riskiest teaser option of the week as we all know what a circus the Raiders have been leading up to the start of the season. Denver's offense isn't exactly explosive by any means, so the Raiders may be able to hang around and get the adjusted cover of more than a touchdown. I wouldn't trust them, though.
Want free NFL picks? Doc's has you covered. New clients can take advantage of this great offer of $60 in free Doc's Sports members' picks for any handicapper on Doc's Expert Handicapper list. Just check out these guys' pages and see what great work they have done making money for themselves and their clients over the years. Get $60 worth of premium members' picks free . Also, get three handicappers for the price of one when you sign up for a full-season football package! Click Here for details . Get free NFL picks weekly on Doc's Sports free football picks page.
Get all of this Weeks NFL picks
Get all of this Weeks Guaranteed Expert NFL Picks