Week 3 Free NFL Teaser Picks from Doc's Handicapper Doug Upstone
by Doug Upstone - 9/18/2019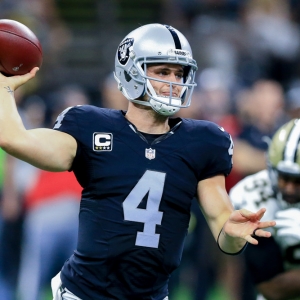 Two weeks ago here at Doc's, I did a video about NFL teasers , which was very well received by the number of views it received. Looking ahead, I will try and supply an article or video each week (or both) talking about using teasers for NFL picks.
As I said in that video, betting NFL teasers is not about taking off points in games you like, rather creating value going against key numbers . Those key numbers I am talking about are 3, 6, 7, 10, 13 and 14. This is the real secret to beating the oddsmakers NFL odds for teasers, not just taking New England or Dallas from the -20s to the upper teens like this week.
The other key component is betting wisely. Limiting your teasers to two, three or four-team groupings, as that enhances your chances of winning. Most four-team teasers pay out about $240 on a $100 bet, and when you go to a five-teamer that jumps to +365 and keeps rising as you add more games.
Along with that rise in odds, so does your chances of losing the bet. How often have you bet teasers and parlays of six or more and had only one wrong? My guess is too often. Sure, you could be lucky enough like the guy who recently dropped $15 on 15-team parlay and won $29,000, but the odds say his chances of winning were 1 in 32,768.
After two weeks, I'm 7-1 on NFL teasers, which means I hit one four-teamer and several two and three-teamers. Here is what I have for Week 3 .
Tennessee at Jacksonville - Sept. 19 - Jaguars Taken From +1.5 to +7.5 over Titans
In this Thursday division battle on the NFL Network, we find Tennessee has won four in a row over Jacksonville. Two of the outcomes were blowouts, and the others were determined by five points or less. With the Jaguars 0-2 and their season about to go down the drain again, expect a max effort from them. For this teaser, we have real value climbing over the key numbers of 3, 6 and 7. Also, the last 162 times a favorite like the Titans are off a game at home in the first month of the season, they have lost by an average of 1.4 points a game.
Doug's Doc's NFL Picks: Jaguars +7.5
Baltimore at Kansas City - Sept. 22 - Ravens Taken From +6.5 to +12.5 over Chiefs
As of Wednesday afternoon, 75 percent of bets placed on this AFC beauty of 2-0 teams were on Kansas City. Football bettors are enamored with the Chiefs offense, a reportedly improved defense, and the fact that this is their home opener. But what about Baltimore? Quarterback Lamar Jackson is playing with the same swagger he had at Louisville. The Ravens defense might have lost a few more experienced players with bigger salaries, yet they are faster and just as big. Last December K.C. beat Baltimore 27-24 as 6.5-point home favorites (just like now), so why can't the Ravens be competitive again? Thrusting past key numbers of 7 and 10 helps our cause and the Ravens are 47-8 as an ATS road underdog of seven points or less in a 6-point teaser.
Doug's Doc's NFL Picks: Ravens +12.5
Oakland at Minnesota - Sept. 22 - Vikings Taken From -8.5 to -2.5 over Raiders
Minnesota played badly at Lambeau Field for 15+ minutes. After trailing 21-0, the Vikings largely dominated the contest the rest of the way but make critical mistakes that prevented them from winning. Don't look for that to happen at home against Oakland. The Raiders are improved. However, as we saw against Kansas City, they are a long way from competing with elite teams. My favorite point spreads for six-point teasers are -7.5 to -8.5 as these go through three key numbers. The Vikings fit this situation, and their average margin of victory the last 16 times they played at home off a SU loss is 7.6 PPG.
Doug's Doc's NFL Picks: Vikings -2.5
Pittsburgh at San Francisco - Sept. 22 - 49ers Taken From -6.5 to -0.5 over Steelers
Unless you are drinking the Steelers black and gold Kool-Aid, with no Le'Veon Bell, no Antonio Brown and now no Ben Roethlisberger, Pittsburgh is in dire shape. That would be impossible for any team to overcome the loss of such important players. Toss in the Steelers pass defense, which remains a huge problem, and the fact that they are on the road at a suddenly confident San Francisco bunch, and this becomes more than challenge. All that is required is that the 49ers win.
Doug's Doc's NFL Picks: 49ers -0.5
Doug Upstone is the newest handicapper at Doc's Sports and he brings years of experience with him. Doug has 21 documented No. 1 titles and finished in the Top Ten 80 other times in a distinguished career. Doug as a professional handicapper/writer, has written for various well-known sports betting websites and several of the football newsletters you have read before.
$$ Doug's on 54-37 NFL run and is 2016 Monitored Champion
$$ Doug's coming off Winning College Football week, up +6.6 units for $660 profit.
$$ Doug has 21 No.1 monitored titles and 80 Top 10 finishes!
$$ Doug has 6-units Winners coming in the NFL and College Football Thursday!
Check out Doug's Winning Plays! Click Here
Get all of this Weeks NFL picks
Get all of this Weeks Guaranteed Expert NFL Picks