Kansas City Chiefs Won't Repeat as Super Bowl Champs in 2020-21
by Doug Upstone - 5/11/2020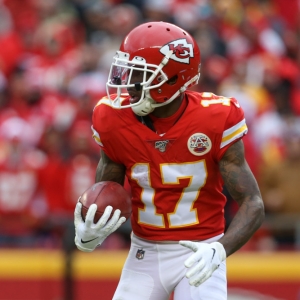 With apologies to fellow Doc's handicapper Tony George, who has attended and lived and died with Kansas City's football team for years, the Chiefs aren't going to win consecutive Super Bowls. That is not to say that further down the road in Patrick Mahomes career that lifting another Lombardi Trophy is out of the question, but not this upcoming season.
How can I be so sure that will not happen? Let us delve into it for you.
Starting with The Obvious
Outside of the NBA, in major sports in the United States, winning back-to-back titles has become a very challenging thing to accomplish.
Though the Seattle Seahawks were right there in 2014 to win consecutive championships, they didn't as they snatched a certain victory with a horrible play call and lost to New England. Otherwise, there has been only been one team, the Patriots, to win in consecutive years (2003-04) this century.
In baseball, San Francisco won three in five years in the previous decade, just never two straight. Joe Torre's Yankees were the last to accomplish such a feat when they did the three-peat from 1998 to 2000.
As for hockey, Pittsburgh Penguins won the Stanley Cup is 2016-17, but before that it was Detroit in 1997-98.
Thus, if you go back 22 years in these three sports, there are five repeats (Broncos 1997-98) in 66 attempts, which is 7.5 percent. Those are not very good odds.
The Odds Favor Andy Reid's Squad, But…
Kansas City has the lowest NFL odds to win the AFC West, the AFC and the Super Bowl, which is hardly unusual, given they have a young quarterback like Mahomes and ample offensive talent.
Nobody will question Reid and his staff for what they put together offensively in Kansas City. But what about the defense?
Last year K.C. was 17th in total defense in the regular season, which was ninth among the 12 teams that made the NFL playoffs. Granted, domineering defenses are not in vogue these days, and it is more about how many points you allow than yardage surrendered. And the Chiefs were 7th overall at 19.3 points per game allowed. Still, more often than not, that many yards given up will be a team's undoing.
In the postseason, Kansas City conceded 75 points in three games, and that is the second-most allowed by a champion (Baltimore-79 in 2013 playoffs) looking back 30 years.
The Hunted is a Different Suit to Wear vs. the Hunter
The old expression – It's Lonely at the Top – applies to winning a championship.
Teams work and sacrifice so much to reach the pinnacle of their sport. And once they have climbed to the summit, it's a different world in the rarified error.
Though every team that wins a championship claims they are not going to change the winning formula that led to a title, the fact is that every year is brand new.
It starts with how opposing teams view champs. You set the new bar, and every opposing team will go through every frame of your previous season, looking for that weak spot that can be exploited.
Maybe keys were missed about certain plays in Reid's offense, and opponents figure them out and can take away pet plays on particular downs. Defensive coordinators are nothing more than mad scientists, and they always come up with something.
With the Kansas City defense somewhat vulnerable for starters, foes, especially those in the AFC, will work longer hours to get an edge on the Chiefs stop-troops.
Besides, everything that went well one year doesn't always the next as various players' production could dip, or the biggest bugaboo, injuries, alter the entire situation of a team as "next man up" only goes so far.
Also, keep in mind franchises in all sports that went decades, even a century, like the Chicago Cubs, find it utterly exhausting reaching that level of success and just don't have it the following year. K.C's last Super Bowl win was 1970.
That's why choosing the Chiefs for NFL picks is just not a smart idea with way too many obstacles to overcome.
---------------------------------------------------------
Doug Upstone of Doc's Sports has 21 documented No. 1 titles and finished in the Top Ten 80+ other times in a distinguished career. Doug as a professional handicapper/writer has written for various well-known sports betting websites and several of the football newsletters you have read before.
----------------------------------------------------------------
New Customers, use $60 Free Money to get my Hot Picks daily.
$$ Doug has Horse Racing picks six days a week and for only $15 each day, which keeps more money in your pocket.
$$ All 4 and 5-Unit NBA Plays this season, up $5,180! Can't wait to restart!
$$ Doug's a 3-time NHL monitored handicapping champion (2014-2016) and 61.5% on his latest hockey plays.
$$ Doug has Free Picks daily you can profit from!
Check out Doug's Winning Plays! Click Here and start collecting cash!
Get all of this Weeks NFL picks
Get all of this Weeks Guaranteed Expert NFL Picks