College Basketball National Championship Picks: Sucker Bets
by Robert Ferringo - 10/16/2013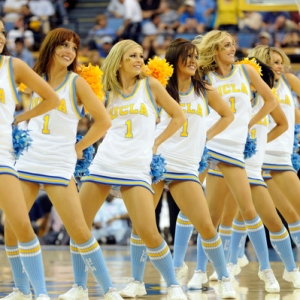 Naturally, bettors spend the majority of their time focused on the bets that they win or lose. However, I have always felt that knowing which picks not to make is every bit as important as knowing what games to get your money down on. It is an underrated skill but one that shouldn't be overlooked.
College basketball futures betting is fodder for daring bettors and unabashed homers. If gamblers aren't laying action on their alma mater or favorite school then they are committing to beat the chaos and madness of the college basketball season by picking the National Champion before the first ball bounces.
I think that the value of betting on which team will win the National Championship is limited, at best. But for those of you that like the challenge, the first thing that you need to do for a successful college basketball futures is figure out which teams ARE NOT going to win the National Championship.
Below are eight teams that, based on the odds, are sucker plays to win the 2014 National Championship at the Final Four in Arlington (at least according to my predictions). Like I said, this is just the first step. The second step is to figure out which teams offer the best value and are the best bets to cut down the nets, which I've also done here.
Here is a look at the college basketball teams that are the worst bets to win the National Championship:
(Odds accrued from multiple online sources, including 5Dimes.)
Indiana (+4000) – These odds are beyond optimistic. Indiana enjoyed a return to glory last season, spending time at No. 1 in the land and earning one of the top seeds in the NCAA Tournament. But they lost four starters – who were also their top-four scorers – and 77 percent of their scoring from last year's team. Tom Crean brought in a superb recruiting class. But there are just two seniors that will play, one of whom is a transfer, and then a roster stocked with freshmen and sophomores. I would put the odds higher that they don't even make the NCAA Tournament. And if they couldn't even make the Final Four with last year's loaded team they aren't winning anything with this group.
Kansas (+500) – Kansas is going to draw action because of their name and because of a name: Andrew Wiggins. Wiggins is the top freshman in the country and a likely one-and-done player. He highlights one of the two best recruiting classes in the nation, and Bill Self could have three freshmen starters on opening night. But it will be a completely new starting five from last year, and this version isn't winning a national title. Heck, they may not even win the Big 12. There is zero experience and no cohesion on this team, which lost an incredible amount of experience and production from last year. I think it is ridiculous to have them as one of the five favorites to win it all.
Kentucky (+300) – I suppose you could just take what I wrote about Kansas and place it here. Look, it's great to get all giggly about Coach Cal's latest five-star recruits. But talent isn't enough. Not at these odds. Kentucky's 2011 title was the result of experienced veteran players with some top-tier freshmen mixed in. Last year's freshmen-heavy Kentucky team started the season with similar championship odds. They went to the NIT, where Robert Morris dispatched them. This year's version will be better than that. But it is still a giant reach to suggest that a bunch of guys that were at prom just a few months ago are going to step on the court and dominate college hoops.
Pittsburgh (+5000) – This is a team that some people may want to take a flier on because of reputation. Don't. This is another program that has better odds of not making the NCAA Tournament than they do of winning the whole thing. Better teams than this Pittsburgh group have failed miserably in March. This year's crop has a suspect backcourt and is extremely limited in the frontcourt. Want a Pitt prediction? My prediction is that by the end of this season there will be rumblings about Jamie Dixon's job security.
UCLA (+4500) – This is another team that will draw action simply because of name recognition. Steve Alford replaces ousted Ben Howland as the new sheriff in town. Alford did excellent work building New Mexico into a Western power. And he has size, experience and some scorers to work with in Westwood. What he doesn't have is a point guard. Or anything resembling a point guard. Teams can't cut down the nets without someone stable running the show. It will take some time for Alford to set his system, which relies on defensive effort and offensive execution. If you've watched UCLA the last three years, you know they excel at neither.
N.C. State (+4000) – Put the Wolfpack in the category with Indiana and Pitt as teams that are 50-50 to even make the NCAA Tournament field. N.C. State lost 79 percent of its scoring and five of its top six players. Mark Gottfried has some decent pieces with T.J. Warren, Tyler Lewis and talented newcomers. And chemistry and defense should be vastly improved thanks to the departure of Lorenzo Brown and C.J. Leslie. But these guys are very much a work in progress and massively underachieved last season. This bet would be a waste of money.
Colorado (+2000) – I'm a big Tad Boyle fan. He has turned Colorado into a formidable Pac-12 program, and this team is still rising. They have a solid system, a fantastic backcourt and some serious athletes around the basket. But Colorado is no National Champion, despite having the 15th-best odds to win it all. Nearly all of this team's best wins over the past three years have come at home, where the Buffs enjoy a unique home-court advantage. Colorado is a good team that will have a fine season, and if things break right could even have a cup of coffee in the Top 10. But there is a mammoth leap from regular season raider to March moguls. And these guys don't have that third gear that title teams possess.
Robert Ferringo is a member of the Basketball Writer's Association of America and a professional sports handicapper for Doc's Sports. He is considered one of the best college basketball handicappers in the country and has earned five straight winning college basketball years. His $100-per-Unit clients nearly $49,000 in the last seven seasons with his nonconference picks and he is looking forward to his biggest season ever. You can sign up for his college basketball picks and get more information here.
Read more articles by Robert Ferringo
---
Most Recent College Basketball Handicapping