NCAA Basketball National Championship Picks: Value Plays
by Robert Ferringo - 10/16/2013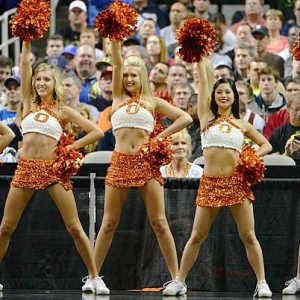 I have long felt that one of the reasons NCAA basketball doesn't get more preseason betting buzz is because the sport lacks appealing futures betting options. All other major sports – pro and college football, NBA, MLB and NHL – have a bevy of futures odds and season win totals to pour over prior to the season. But the only real futures betting in NCAA basketball revolves around picking a team to win the National Championship.
It is hard enough to fill out a March Madness bracket and pick a National Champion. And at that point you have four months' worth of information and performance, you have matchups and seeding laid out in front of you, and you have a clear idea of what the field competing for the title looks like. But even then, picking a winner is difficult. So how in the world can people place futures bets in November with any confidence?
In my opinion, they can't. I believe that the odds for winning the National Championship are skewed immensely toward the sportsbooks. But, nevertheless, there are still millions of dollars wagered each fall on who will cut down the nets at the end of March Madness.
So if you're going to make a NCAA basketball futures bet, then you might as well do it the right way. I already discussed which teams I thought offered the worst odds to win the National Championship. Below are the teams that I think that offer the best value for gamblers looking to take on this long-term investment.
Here are the best value picks for betting on which team will win the 2014 NCAA basketball National Championship:
(Odds accrued from multiple online sources, including 5Dimes.)
Best Bets:
Louisville (+1000) – I have to admit that at first I had the Cardinals on my list of sucker bets to win the National Championship. But the presence of Russ Smith, Luke Hancock and potential breakout forwards Chane Behanan and Wayne Blackshear have me thinking twice. The Cardinals have been to back-to-back Final Fours. UCLA recently made four in a row, so for UL to do it again won't be unprecedented. Louisville should control the newly minted American Athletic Conference and earn a high seed and favorable path in the bracket. But they will be tested enough along the way to stay sharp. And once March rolls around muscle memory will kick in for the Cards.
Duke (+1200) – Duke is perpetually overrated in college basketball betting. But even though I was selling them back in May, even a noted Duke hater like myself has to recognize the talent on this year's team. The Blue Devils have an outstanding blend of experience, youth, and talent. They have a veteran backcourt with Quinn Cook and Andre Dawkins. They have a go-to scorer in Rasheed Sulaimon. They have some bangers in Marshall Plumlee and Amile Jefferson and an X-Factor in transfer forward Rodney Hood. Add in three outstanding freshmen, including Grant Hill clone Jabari Parker, and Duke is one of the Top-5 teams in the country. The fact that their odds are lower than Kentucky or Kansas right now is ridiculous.
Michigan State (+1000) – I'm not 100 percent on the Spartans bandwagon. I don't believe they are a Top-5 team going into the season, and the expectation that they are going to dominate the Big Ten is a little premature. But at 10-to-1 odds here I will bite. Tom Izzo is a magician in March. And if Gary Harris stays healthy and develops they will have the requisite go-to guy. This team is tough, experienced, and has the ability to overpower mid-major teams, which should keep them from being upset.
Syracuse (+3000) – There are definitely questions for this Syracuse team. Like, for instance, who is going to man the backcourt? But if freshman point guard Tyler Ennis and junior transfer Mike Gbinije are as good as advertised then the Orange are a Top-10 team. They are absolutely loaded with NBA-caliber talent in the frontcourt, and four of their forwards should eventually collect pro paychecks. They are simply too big and too strong for about 85 percent of the teams in the country. They played in the Final Four last year, and these odds are surprisingly low for a team with so much talent.
Florida (+2200) – The Gators have a solid core of players back from a team that won 29 games last season. But the real value in this team comes from the newcomers. And the odds on the Gators are so low because most people don't know what Florida will be packing this season. Three departed starters will be capably replaced by freshman Chris Walker – a Top 10 recruit – and established veteran transfers Eli Carter (Rutgers) and Dorian Finney-Smith (Virginia Tech). Uncertainty has created some opportunity with the Gators, who I believe will be just as good this season as they were last year.
Memphis (+4000) – Memphis has been more hype than production, nationally anyway, during the last four years. But this is Josh Pastner's best team yet, and they are a true Final Four threat. Guard play wins in March. And now that Missouri transfer Michael Dixon has been declared eligible, the Tigers may have the best backcourt in the country. Memphis has a highly-touted five-man recruiting class coming in. If they can get production from some young big men, Memphis could still be playing in early April.
Oklahoma State (+2700) – The Cowboys have one of the best point guards in the country in Marcus Smart and one of the best swing players in the nation in Le'Bryan Nash. Those are two future NBA players and moneymen for the Cowboys and Travis Ford. Several other quality role players – high-flying Markel Brown, physical Michael Cobbins, and slick-shooting Phil Forte come to mind – are set around the two studs. The Cowboys are the preseason pick to win the Big 12, yet their national title odds are three-times worse than rival Kansas (+500). That screams value.
Connecticut (+5500) – As I mentioned with Memphis: guard play dominates March basketball. And the Huskies have one of the top backcourts in the country. Connecticut was banned from postseason play last year, and they are somewhat of a forgotten team coming into this season. Shabazz Napier, who was a key player on Connecticut's 2011 national title team, leads this very solid group. Also like Memphis, the Huskies need to find some interior help. If they manufacture some frontcourt production then they definitely have the backcourt skill and the overall talents to make another run come tournament time.
Robert Ferringo is a member of the Basketball Writer's Association of America and a professional sports handicapper for Doc's Sports. He is considered one of the best college basketball handicappers in the country and has earned five straight winning college basketball years. His $100-per-Unit clients nearly $49,000 in the last seven seasons with his nonconference picks and he is looking forward to his biggest season ever. You can sign up for his college basketball picks and get more information here.
Read more articles by Robert Ferringo
---
Most Recent College Basketball Handicapping