Thursday Night Football Predictions: Tampa Bay Buccaneers vs Buffalo Bills
by Mike Allen - 10/24/2023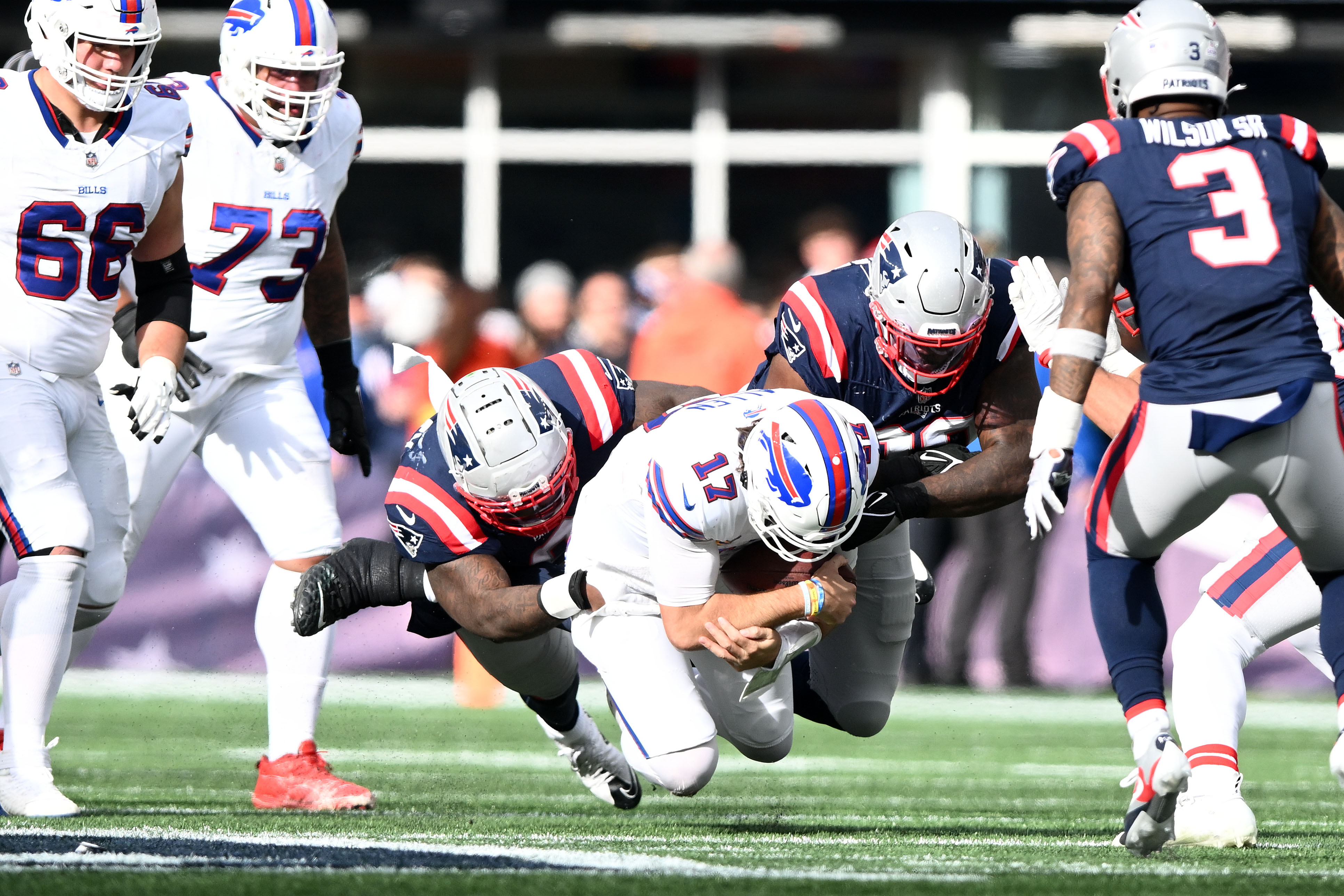 I know we are entering Week 8 of the 2023 NFL regular season, but in a way, it feels like a second Week 1. The grass here in the foothills of the Blue Ridge frosted over last night. The weather is about to take on a more influential role in the Second Act of the season.
Will the Miami Dolphins be able to keep up their potentially record-breaking numbers on offense? I am leaning towards no. It will be interesting to see which teams fall off and if squads like the Steelers can continue to make a not-so-pretty push for the playoffs.
It's hard to imagine the NFL getting uglier than it has been to this point, though. Point totals are very low, and there are less than a handful of elite quarterbacks in the league. As more cold, wind, rain, and snow come, we are likely to see even wackier games.
Speaking of inconsistency, the Buffalo Bills are quickly becoming my most hated NFL team. When I get to be a fan, I usually pull for them. When Josh Allen entered the NFL Draft, I wrote about the guy a lot and sold him as the best QB prospect in that class.
Now, he is a turnover machine.
This team is outsourcing their opponents 198-118 this season but are just 4-3 overall. Between teasers and straight picks, I am yet to win betting on the Bills this year.
Let's do our best, though, to dissect this game as the Bills host the Tampa Bay Buccaneers.
Doc's Sports offers NFL expert picks for every game on our NFL predictions page.
Buccaneers vs Bills Betting Odds
Point Spread
Buffalo: -8.5
Tampa Bay: +8.5
This line opened at a touchdown, and we have seen a chunk of money come in on the Bills.
Moneyline
Buffalo: -400
Tampa Bay: +320
If you want a live dog, the weather isn't supposed to be that bad. The point total appears to be a bit low. If Tampa can find traction running the ball, Baker could have some opportunities to win it.
Point Total
Over 42: -110
Under 42: -110
Buccaneers vs Bills Analysis
The biggest advantage will be the vaunted Bills' passing attack versus the porous pass defense of Tampa Bay. Something will have to give, though, with the Bucs' 31st-ranked rushing game vs the Bills' 31st-ranked rushing defense.
Tampa Bay has played some very good defenses this season, though, including the Falcons last week, the Saints, the Eagles, the Lions, and the Bears, who are second in the league in yards/rush allowed.
Buccaneers quarterback Baker Mayfield has had a good year. It has been a little shaky. However, with the league's 31st-ranked running offense, it's clear that defenses are beginning to close in on him and his targets.
He has yet to practice this week, though, and that isn't a good sign for a quarterback who won't be taking knocks anyway.
The Bucs may let him sit this one out because even though their offensive line and Mayfield rank second in the NFL, only allowing a sack less than 4% of the time. Guess who is second at tackling the quarterback behind the line of scrimmage in a passing situation. The Bills.
If Mayfield plays, I would say this game will go over the total. However, if he sits, we could easily be looking at a 24-13 contest. Tampa does not have a big-name backup or anyone who has proven themselves.
Kyle Trask, the former Florida Gator, has only thrown for 33 yards in his brief NFL career, but he does have some attributes the man starting in front of him doesn't.
First of all, he is six-foot-five! In his final year playing in Gainesville, Trask threw for 41 touchdowns and just 8 interceptions. He is more of a pocket passer than Mayfield, but he doesn't have anywhere near the quickness or wheels that Mayfield uses to escape pressure.
Against one of the best pass rushes in the league, this spells trouble. On a short week, we have to fade Baker because of the knee injury. And if he's out, a stationary backup with near zero NFL experience will be front and center.
Buccaneers vs Bills Prediction
The point-spread is wide, but sacks and turnovers will be the difference.
Prediction: Bills (-8.5)
Get NFL picks on every single game, or if you want our very best bet premium picks by the experts, sign up for your free $60 account with a guarantee.