Thursday Night Football Predictions: Tennessee Titans vs Pittsburgh Steelers
by Mike Allen - 10/30/2023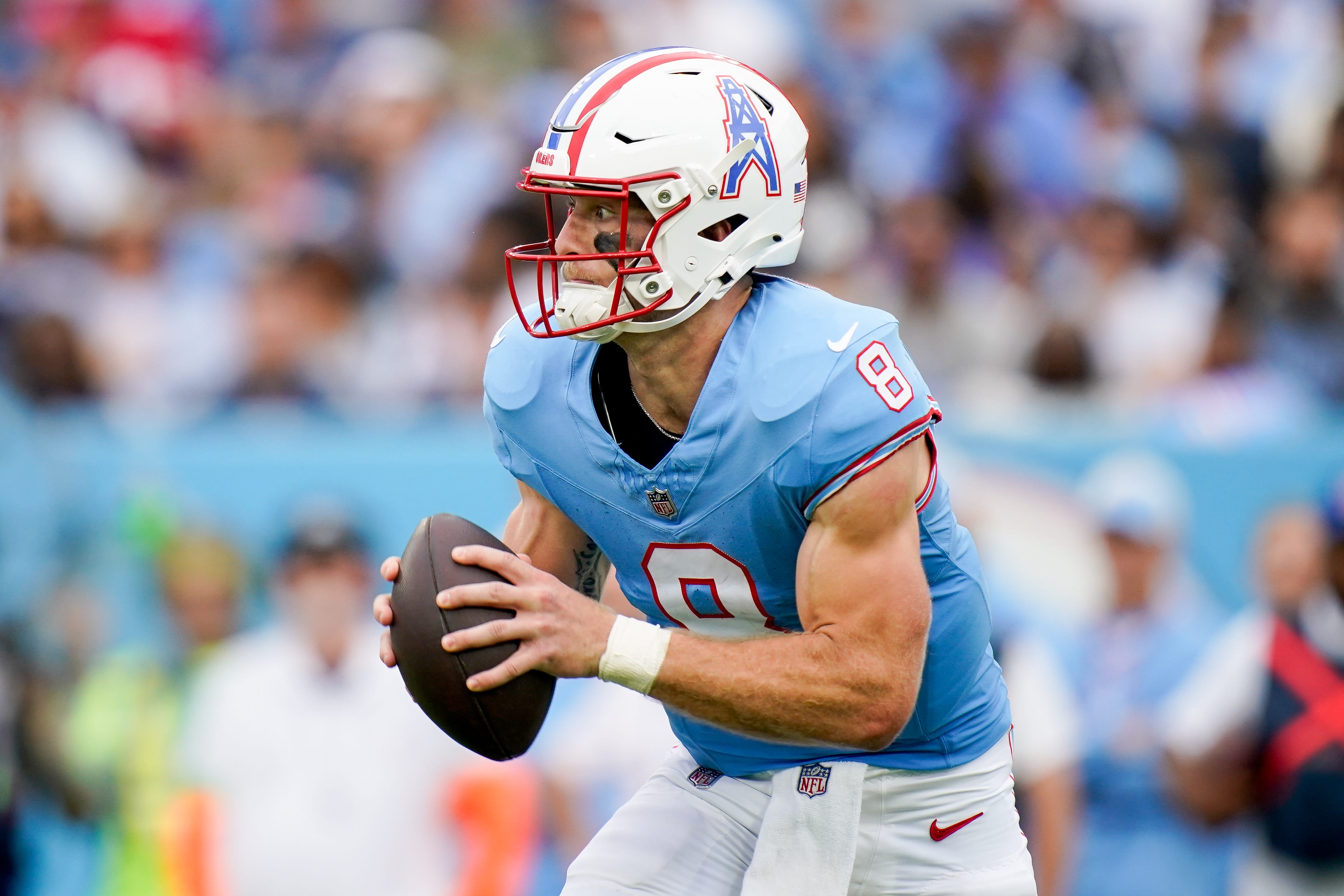 We are just about to the halfway point of the 2023 NFL regular season, and some teams have already had to play their backup quarterbacks. Most of these choices by the head coach have been out of necessity.
Included in that bunch are the Tennessee Titans and the Pittsburgh Steelers. These two historically/currently defensive-minded teams will face off this Thursday night from for the former Heinz Field and now Acrisure Stadium in Pittsburgh, PA.
I disagree with the name change, but don't we all? I guess if you hate the Steelers, then can give them a Nelson-like laugh and point, but then again, you might be next. Cool stadium names are replaced with words like Acrisure every year.
One thing the Pittsburgh Steelers haven't changed in a while is their head coach. The Virginia-born Mike Tomlin has done it all for the Steelers, from leading his players to a Super Bowl win to holding together a falling house of cards.
This season does seem to be one of those years. They have been outscored by 5 points per game. Their offense ranks 28th in yards per play. Timely quarterback pressures and turnovers have helped them a lot this season. However, statistically, the defense is just as bad as the offense, ranking 28th in yards per play allowed.
While the Steelers have overachieved to this point in the year, the Tennesse Titans are potential underachievers. They have flown under the radar, and two close losses to the Saints and Colts have them down at just 3-4 on the year.
Doc's Sports offers NFL picks for every game on our NFL predictions page.
Titans vs Steelers Betting Odds
Point Spread
Pittsburgh: -2.5 (-115)
Tennessee: +2.5 (-105)
I thought the Titans' Will Levis looked great under center yesterday, coming in for the injured Ryan Tannehill yesterday in his debut against the Atlanta Falcons. That was against a defense that ranks in the Top 10 in the NFL in yards per play allowed and yards per pass attempt allowed.
He had those 4 big touchdown passes, which everyone probably saw on the highlight video. However, if you take away the big plays, he was mostly dinking and dunking. It worked, though. The Titans got the win.
Moneyline
Pittsburgh: -150
Tennessee: +125
With two backup quarterbacks playing for two offenses that have yet to get it going all year, this one will likely play out closely. The (-150) for Pittsburgh is going to scare a lot of people back to the (-2.5).
Don't let it keep you from making the smart play if you like the Pittsburgh Steelers this week.
Point Total
Over 36: -105
Under 36: -115
Games have been low-scoring this season. Most of us are aware of that by now, but wow, so are the sportsbooks. That is the lowest point total of Week 9.
Let's continue our breakdown of this Thursday night matchup between the Titans and the Steelers.
Titans vs Steelers Analysis
At 4-3, Pittsburgh would make the playoffs if the season ended today. Kudos to Mike Tomlin.
Will he have something cooked up for the Tennessee Titans led by a rookie quarterback?
Tomlin will have to do it without his starter at QB since the season began, Kenny Pickett, who went down with a rib injury on Sunday. Mitch Trubisky took his place and will likely be the starter in Week 9 vs the Titans.
Most people are being very logical and simplistic about this game. They are going with the under. It makes sense. We have already discussed why.
How about why not?
The Steelers' defense is getting more credit than they deserve. I know they are keeping teams off the scoreboard, but to be 25th or worse against both the run and the pass over 7 games is not a good look.
Levis has an absolute cannon for an arm. And as we saw on Sunday, veteran star wide receiver DeAndre Hopkins doesn't mind a quarterback hitting him in stride. Those 4 touchdown passes for Levis are more than Tannehill has thrown all season.
The Titans' defense has been playing better as of late, but they are still allowing 25/game over their previous 3.
Titans vs Steelers Prediction
I know Mitch Trubisky isn't a world-beater. He never will be. He is a veteran, though, and I think he can get them to 20 points, and the defense is good for another 7, possibly.
Titans Hall of Fame running back Derrick Henry was assured by the team that he would not be traded. He returned the favor with a 100-yard performance against the Falcons.
Levis has the power in his arm to burn those safeties creeping up on Henry, potentially hitting the second level.
Even if this game is mostly a field goal battle, we are going over the 36 points. The line has moved down from 37.5 to a number we like.
Let's go 20-17 on Thursday Night Football!
Pick: Over 36 points
Get NFL picks on every single game, or if you want our very best bet premium picks by the experts, sign up for your free $60 account with a guarantee.