2018 Super Bowl Predictions with Futures Odds and Analysis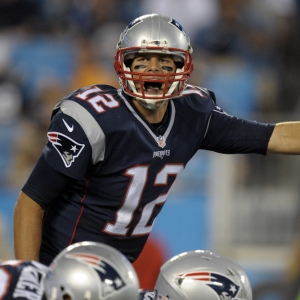 As I write this the NFL Preseason, at least the part that matters, is over. We are a week, and an incredibly stupid round of final preseason games, away from games that really matter. We have learned a fair bit in the last month or so - and in some cases just learned how little we know about some teams. As things are about to get hot and heavy, this is a good time to take a step back and take another look at our 2018 Super Bowl predictions before the season starts (Super Bowl future odds are from BetOnline ):
Free $60 in Member NFL Picks No Obligation Click Here
New England Patriots (+350): They are the overwhelming favorites right now, and try as I might I can't find a reason not to agree. Should we worry that the quarterback enters the season at age 40? In normal circumstances yes, but nothing about this team is normal. Should we worry that said quarterback's favorite wide receiver target was just lost for the season? I normal circumstances yes, but this is the least dependent on stars dynasty in the history of the sport. Rob Gronkowski goes down and the team just keeps firing offensively. Heck, Tom Brady goes down and they are just fine. They invested in wide receivers this offseason, and there is such buy-in to the system from this team that it just seems inevitable that someone will step up and make us forget that we were ever even remotely worried about the loss of Edelman - likely a guy that was a shadow of what he is now for another team. The division is a joke, the conference isn't exactly dominant, and the league doesn't have a foe to offer of the same caliber.
Nothing is certain, but at this point it would be more surprising if they didn't win the AFC than if they did - and that's why this price is what it is. I obviously wouldn't suggest betting this team, or any team, in futures odds at this price given how long you have to tie up your money, but this is a fully justified favorite at a fairly reasonable price.
Green Bay Packers (+1000): If I had to make an other-than-New-England pick, this would be it. The talent is fine, and it totally feels like Aaron Rodgers is poised for a really massive season - and an incredibly massive payday as well. The coaching is stable, the drama is relatively absent, the division is no gimme but it is manageable, and the team should be hungry. They deserve to be well behind New England, but they stand well above the others at or near the same price in my eyes.
Pittsburgh Steelers (+1000): I like the Joe Haden pickup from Cleveland, and I like the sense of urgency that has been around the team this year - and which has been in somewhat short supply at times in recent years. Their division is no tougher than the AFC East is, so they are well positioned there as well. Their issue, though, is that their path to the Super Bowl likely goes through New England at some point, and I can't see why I would pick this team playing there.
Seattle Seahawks (+1000): We keep hearing how much this team has changed from recent years - hungrier, more focused, more intense. I'll believe it when I see it. Ever since they didn't hand it off to Marshawn Lynch they have lacked the edge and swagger that made them near-two-time champs. I can't bet that it is back, and am not convinced that they are entirely good enough to win even if they are back in full fighting form.
Atlanta Falcons (+1200): You take a team that I didn't trust mentally at any time last year and you subject them to the most mentally-crushing setback in recent sports memory. And then you take an offense that performed at the very high end of their potential, take away the offensive coordinator who gets a ton of the credit for that success, and replace him with a guy who is far from certain to perform at a higher level than one of the primate stars of "Planet of the Apes" would in the role. I just don't buy that this team is going to be near what they were last year. And despite what they almost pulled off, I never believed that they were near the caliber of New England last year. Easy pass for me.
Tennessee Titans (+3300): You always need a bit of a long shot, and this is as good as it gets for me (though Tampa Bay at the same price is almost as attractive). The Titans have an outstanding offensive line, a running game capable of exploiting the advantages that line gives them, and a quarterback who has already been good and should be even better in this third year. The division is very manageable - Houston is tough, but the other two are varying degrees of lousy. The schedule is tough, but if they survive it and make the postseason they are going to be fire-hardened like few other teams. The upside here certainly justifies the price.
Doc's Sports is offering new clients free NFL picks from any handicapper on our Advisory Board. This special offer does not require a credit card, and you will never have to deal with a salesman. Click here to get your free $60 NFL picks credit today . Also, get three handicappers for the price of one when you sign up for a full-season football package! Click Here for details . Get free NFL betting picks weekly on Doc's Sports free football picks page .
Read more articles by Trevor Whenham