NFL Handicapping: Steam Pick of the Week
by Josh Nagel - 10/15/2009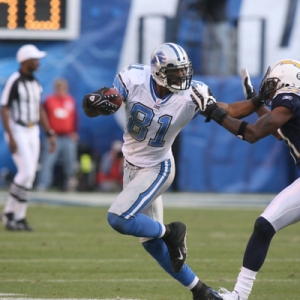 Steam moves in sports betting happen when large amounts of money come in on one side of a game, moving the line for that game collectively at sports books around the world.
In this weekly feature we will examine an NFL game where a steam move took place and then give reasons to fade, or go against, the steam move.
Game: Detroit Lions (1-4, 2-3 ATS) at Green Bay Packers (2-2, 2-2 ATS).
Line: Opened at Packers -12; Current is Packers -14.

Where the steam is coming from and why: Packers bettors, because there are plenty of gamblers who love to bet against the Lions regardless of the opponent, and those who like do the same with the Packers when they are at home. Oddsmakers predicted early in the week that the lines on all three double-figure spreads in Week 6 would likely grow before the kickoff. The other two are Philadelphia Eagles -14 over the Oakland Raiders and the Pittsburgh Steelers -14 over the Cleveland Browns.
The fastest line move was expected to come from the Packers, and bettors responded accordingly. The steam happened in part because of an unusual trend of big NFL favorites covering the number this year; last week teams laying double figures went 3-1 against the spread. Seeing as Green Bay has long been a favorite of the betting public when it plays at Lambeau Field, a quick burst of Packers support comes as no surprise.
The only double-digit chalk that didn't cover? That was the Steelers against the Lions, Green Bay's opponent this weekend. Although the Lions are still among the league's worst teams, they have shed their infamous losing streak and appear headed toward improvement faster than some of the other NFL bottom feeders.
The case for going against the steam move: In short, it boils down to the fact that the Packers have shown vulnerability on defense, and the Lions have shown an offense that is capable of putting up some points. That said, there likely will be a lot of sentiment toward the 'over' on the posted total of 48 in this game, but you've got to like the prospect of taking two touchdowns in a high-scoring affair.
In the midst of installing a new 3-4 defense, Green Bay has been exploited for big plays from time to time, and has already given up 30 or more points twice this season. Green Bay is No. 21 in scoring defense at 23.3 points per game. Brett Favre and the Vikings took advantage by pounding with run game to set up some play-action passing and got some big plays.
Veteran Lions quarterback Daunte Culpepper has filled in respectably for injured rookie Matthew Stafford, throwing for 336 yards and a touchdown since taking over. His threats include dangerous wideout Calvin Johnson and a solid young running back in Kevin Smith.
Although the Lions have their own share of problems on defense - they are last in the league, giving up 23.4 points per game - they played a strong second half in last week's 28-20 loss to the Steelers.
What's more, the Lions are 9-1 ATS in their last 10 as a road underdog of 10.5 points or more.
Pick to fade the steam: Lions +14.