2010 New England Patriots Strength of Schedule, Futures Odds and Predictions
by Alan Matthews - 6/29/2010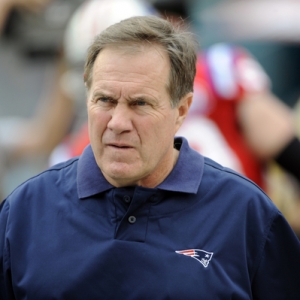 It has been years since the New England Patriots weren't overwhelming favorites to win the AFC East. After all, the Pats have won it six of the past seven years and the one season they didn't Tom Brady was lost in the season opener and they still tied the Dolphins atop the division. But there it is on Bodog's NFL futures odds to win the AFC East: Jets +130, Patriots +135.
The Jets are many bettors' chic pick in the division in large part because of how New England finished last season: getting throttled by the Ravens in Foxboro in the playoff opener. And, of course, the Pats played that game without star wideout Wes Welker. He went down with torn knee ligaments in the meaningless season finale. Welker still led the NFL with 123 catches despite missing basically three games, and he underwent surgery in early February. He created some buzz by practicing some during OTAs, but now there are reports that he probably will start the season on the PUP list and thus miss the first six weeks. That's obviously a big blow because he is Brady's security blanket, especially on third down. The Pats did sign Torry Holt and have Julian Edelman, who is sort of a Welker-lite, to fill in.
It should be interesting to watch Brady's play this year as he is in the final year of his contract, and the Pats haven't been all that gung-ho about giving him a new one yet. One has to assume that Brady is the consummate pro and it won't affect his play, but that's something that should be monitored. If he gets hurt early again the Pats may not win five games because his backup is Brian Hoyer, who wasn't even good at Michigan State.
Here is the 2010 New England Patriots schedule. Sportsbook.com lists the Pats' 'over/under' win total at 9.5, with the over a -125 favorite.
Sept. 12 Cincinnati at New England (1:00 PM)
Sept. 19 New England at N.Y. Jets (4:15 PM)
Sept. 26 Buffalo at New England (1:00 PM)
Oct. 4 New England at Miami (8:30 PM)
Oc. 17 Baltimore at New England (1:00 PM)
Oct. 24 New England at San Diego (4:15 PM)
Oct. 31 Minnesota at New England (4:15 PM)
Nov. 7 New England at Cleveland (1:00 PM)
Nov. 14 New England at Pittsburgh (8:20 PM)
Nov. 21 Indianapolis at New England (4:15 PM)
Nov. 25 New England at Detroit (12:30 PM)
Dec. 6 N.Y. Jets at New England (8:30 PM)
Dec. 12 New England at Chicago (1:00 PM)
Dec. 19 Green Bay at New England (8:20 PM)
Dec. 26 New England at Buffalo (1:00 PM)
Jan. 2 Miami at New England (1:00 PM)
This looks like a beast of a schedule, and it's ranked the sixth-hardest in the NFL for strength of schedule with an opponents' cumulative record of 136-120 (.531). By comparison, the Pats' division compatriots, the Jets, Dolphins and Bills, all have the 16th-toughest schedule.
The Patriots will face a playoff team eight times, but six of those games will take place in Gillette Stadium. The only two playoff teams they'll face on the road are the Jets and Chargers. New England will play five games against opponents that won 10 or more games in 2009 and will face every team from the AFC playoffs in 2009 as well as two from the NFC (Green Bay and Minnesota).
As usual, the Pats face the rival Colts again. Somehow it's the eighth straight meeting between the two powers, the longest current streak between non-divisional opponents. The Colts have won five of the past six, and each of the past four including the playoffs have been decided by four points or fewer. This will be the first time the game is in Foxboro since 2006.
Things don't start easy for New England with divisional road games at the Jets and Dolphins – the Pats lost at both last year -- coming before that early Week 5 bye. The Patriots don't face another AFC East team until Week 13. That sure looks like a 2-2 start, even though New England gets to see the Jets without the suspended Santonio Holmes.
Then look at that six-game stretch following the bye, as there are five potential Super Bowl teams in there with the Ravens, Chargers, Vikings, Steelers and Colts. The only break comes at home against Cleveland. A 4-2 record there would be very nice and 3-3 at worst is doable.
The Pats play on Thanksgiving for the first time since 2002 and should handle the Lions, who haven't won on Turkey Day since 2003. At least the Pats then get plenty of time off before a likely huge Monday nighter against the Jets that could well determine the division. In fact, the Pats are likely to be playing in some major winter weather in four of their final five games. It's hard to see the Dolphins having much of a shot in Foxboro in January.
This looks like a 10-6 record to me for the second year in a row, so I would take the 'over' 9.5 for my NFL season win total predictions. I would also still take the Pats to win the AFC East but this doesn't look much like a Super Bowl team (12/1 to win it on Bodog). Remember, this team won only one true road game in 2009 (at Buffalo, the win over the Bucs was in London).