NFL Predictions: Most Improved Offenses in 2010
by Trevor Whenham - 8/26/2010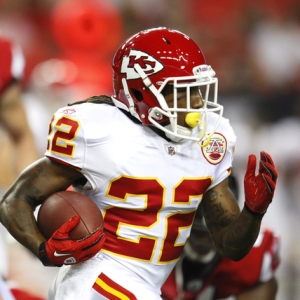 This is an interesting time in the year in the NFL because every team thinks that they have improved significantly, and every fan base thinks that their team is going to be a pleasant surprise. Optimism runs wild. The sports media doesn't help - when was the last time you heard a guy visit a training camp and not leave with at least a few things he's wildly impressed with. For bettors who only casually follow the sports news it can be very confusing to wade through all of the noise to find that which is actually true and relevant. To help in that pursuit, here's my NFL predictions for the five offenses in the league that have improved the most significantly this year:

Kansas City - The Chiefs should get better this year because they really can't get much worse. There is a lot to like on this team - or at least to be prepared to potentially like if things go well. It starts with the running game. Jamaal Charles was one of the more shocking revelations in the league last year, and this year he'll be a starter from the start so he'll have lots of opportunity to show what he can do. When you combine him with Thomas Jones, the productive back that the Jets mysteriously gave up on, you have one of the more solid backfields in the league.
They have also added Dexter McCluster. He was a running back in college, but early indications are that he'll be used very creatively on the field - he'll play anywhere that can show off his ridiculous speed. That means he'll carry the ball a bit, catch a lot of passes, and provide some nice field position in the return game as well. He'll be exciting, and he'll keep opposing teams guessing.
They haven't changed anything at quarterback, but if all goes to plan it should be like they have a whole new guy taking snaps. Matt Cassel has had another year to settle in and get used to what he is being asked to do, and he has a better staff around him to support. Last year he had to endure a coordinator change in training camp, and that clearly hurt. I don't like a lot of things about Charlie Weis, but he is a proven offensive coordinator with a track record of helping quarterbacks excel. He'll help this team get more creative and aggressive.
Detroit - The Lions are another team that really can't help but get better. Matthew Stafford had a pretty rough rookie year, but he's a year older and wiser, he's healthier, and he's certainly looking more comfortable this year. He should take a solid step forward, and that alone will help this team out a lot.
They have done a fair bit to help him out as well. Jahvid Best adds an explosive element to the running game. Nate Burleson isn't a Top 5 receiver in the league by any means, but he's a smart veteran who can be an excellent complement to Calvin Johnson - a guy who definitely has Top 5 potential. Johnson has shown a whole new level of hunger this year - and he already worked hard - and the changes the team has made should lead to fewer triple teams and more open space for him to play with.
The offensive line was an issue last year, but it should be much better this year thanks to some shuffling and an excellent addition in Rob Sims. Running back depth will be improved with Best, Burleson is a nice addition, Calvin Johnson seems more committed than ever and should have more room to move this year and Rob Sims an excellent stabilizing force on the line.
Atlanta - The Falcons haven't made a whole lot of big changes, but I still think they should take a big step forward. The biggest reason for that is that they should be able to stay healthier than they were last year.
Michael Turner missed time last year, and admitted that he hadn't prepared in the offseason like he should have. He's been far more committed this year, and the early results are positive. It also looks like he is going to be used in the passing game this year - a glaring hole in his game up to this point.
Harry Douglas is back and ready to roll, and he brings an excellent option to Ryan - a release valve when it's needed. Roddy White is incredibly motivated this year and seems poised for a big year.
The biggest reason for my optimism, though, is with Matt Ryan. He obviously has a lot of talent, but his body has been letting him down up until now. This year he is noticeably bigger and stronger, and that's going to help his game in so many ways. He has to know that last year was a disappointment compared to what he is obviously capable of, so these physical changes are a big deal in my eyes.
Baltimore and Miami - I'll group these two together because the story is basically the same, and it's easy to understand. You have young, wildly talented quarterbacks ready to take a big step forward. They both have been given game changing, wildly elite receivers to open up the field like they have never had before. They are supported by strong running games, and protected by good offensive lines keyed by world class left tackles who will be in their positions for years to come. They are coached well - aggressively but with discipline. These are going to be two good offenses this year. Potentially very good.
Allen Eastman is back with his 99 System for NFL picks in 2010 and before he even came across this system he was considered one of the best NFL handicappers in the business – now he is just unstoppable. Last season the 99 System was 27-13 ATS and this system not only helped his clients make a boatload of money, but also helped Eastman to third place in the prestigious Las Vegas Hilton NFL Contest.