Super Bowl Futures Odds and NFL Predictions
by Trevor Whenham - 8/31/2010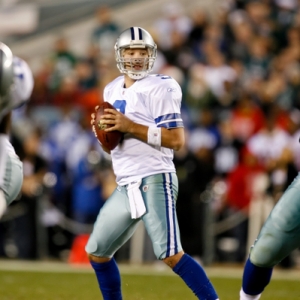 Super Bowl futures odds this year indicate that the public seems to be feeling what I certainly am this year - that there are a lot of decent teams, but no clearly great ones. There are eight teams at 11/1 or lower at Bodog to win the big prize. That's a quarter of the league - a whole lot to be given such a strong chance of winning it all at this point in the season. What's so interesting about all eight teams is that while they give us some real reasons to be optimistic, they also give us some big reasons to question their chances. Here's my predictions on the biggest questions we have to consider about each of those eight teams:

Indianapolis Colts (17/2) - I have a few questions about this team - and less faith in them than most as a result. My biggest concern, though, is their backup QB situation. Manning has been lucky enough to mostly stay healthy throughout his career. He's getting older, though, and as Tom Brady showed us two years ago it only takes one play to derail a plan. The backup situation has never been good for the Colts, but with either Curtis Painter or Drew Willy just one bad step away from starting at any time it wouldn't be hard for a good year to turn very bad in a hurry.
Dallas Cowboys (9/1) - The biggest thing this team has to do is deal with monstrous expectations. The Super Bowl is in Dallas this year, and Jerry Jones is desperate to have his team play in the first Super Bowl in his new temple of football. This team is talented, but they have been for a while now, and yet they have struggled to keep their heads in the game and live up to their potential. Tony Romo is particular hasn't done a convincing impression of a pressure performer in the past, and that needs to change if this team finally wants to do what it should be able to.
New Orleans Saints (10/1) - It's hard not to like a lot about this team, and they are easy to get behind. The question, though, is whether they have what it takes to avoid the post-Super Bowl letdown that most teams have faced recently. They have lost some players, and their offseason has featured more attention and demands than ever before. This team is poised to succeed in the NFC, but only if they play as well as they possibly can - like they did last year most of the time.
Baltimore Ravens (11/1) - I like what they have done on offense a lot, and I believe in Joe Flacco. I like their coaching a lot, too. My concern, though, is the defense. It seems to be just assumed that the defense will be solid because it always is. It very well could be, but you can't help but notice that one of the true leaders of the unit is injured, and the other is ancient. If Reed and Lewis were 29 and healthy then I would be fully in love with this team. As it is I have a crush on them but I'm not ready for commitment yet.
Green Bay Packers (11/1) - The defensive line scares me. It wasn't great last year, and the most trustworthy player is suspended. It will be fine if a few players take a big step forward, but that's far from certain.
Minnesota Vikings (11/1) - Just as he wants it, it's all about Brett Favre. His ankle is an obvious question mark, but so is his ability to perform when two key receivers have health issues, and the loyalty his teammates will have if things get rough given the ridiculous drama he has brought to the team.
New York Jets (11/1) - I have questions about the ability of all the egos in this locker room to play together, and for the older big name stars to play anywhere close to what they are capable of. The Darrelle Revis and Calvin Pace issues are each scary in their own way as well. My biggest concern, though, is Mark Sanchez. I keep hearing how he is a star already and how he will only get better, but when I look at what he has accomplished so far I just don't see how his performance meets the hype. Until Sanchez proves he is good as he is perceived to be I will remain very skeptical of this team.
San Diego Chargers (11/1) - The Chargers are going through a bit of a transition. Though they are still talented there are more questions now than there has been in the past about this team. That means that though they are still the clear class of their division their margin for error is smaller than it has been. The question, then, is whether Norv Turner is actually capable of coaching a team to wins in September. Another painfully slow start to the season could be a much bigger problem than it has been.
Allen Eastman is back with his 99 System for NFL picks in 2010 and before he even came across this system he was considered one of the best NFL handicappers in the business – now he is just unstoppable. Last season the 99 System was 27-13 ATS and this system not only helped his clients make a boatload of money, but also helped Eastman to third place in the prestigious Las Vegas Hilton NFL Contest.