NFL Handicapping: Best and Worst Against the Point Spread
by Trevor Whenham - 8/15/2011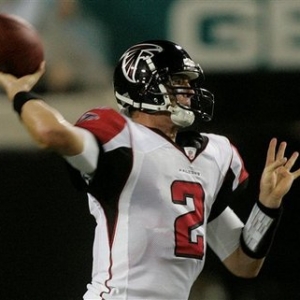 As we eagerly await the chance to plunge into yet another NFL season, this is a good chance to look back at last season to see what we can learn in order to improve our NFL handicapping. Here's a look at the four best and four worst teams against the spread in the league last year. Will they stay where they were, or are their betting fates due for a change?
The Best
Detroit (12-4 ATS) - The Lions were the surprising betting stars of the league last year. It's hard to believe that they will be where they are again this year. Last year they were able to sneak up on teams from a betting perspective because the public had a perception that they were a still a lousy team. Now they are a very popular upstart pick, and people have high expectations for them- - at least relative to what they have delivered in the past. Those expectations will draw bettors to them in force, and that will have a big impact on the lines and the value that is available in betting on them. In order for them to be among the league's ATS best again this year they will really have to achieve at the very high end of their high expectations. I'm not betting on that happening.
Atlanta (11-5 ATS) - The Falcons, on the other hand, have a decent chance of continuing with their success. They are a well-built team with good talent on both sides of the ball, good coaching, and a very strong QB. They also operate just under the radar -- despite being among the league's stronger teams the last couple of years they don't get the attention of the big names like the Patriots or the Colts. Atlanta should be very good again this year, so they should be able to cover some NFL spreads.
New England (10-5-1 ATS) - Last year the Pats covered spreads through brute force. They lost only twice, and they were far more dominant than you might guess based on the depth of their roster. This year they have added some serious pieces of artillery to their attack, and they still have the best QB and the best coach in the sport, so they are well positioned to continue succeeding. Perhaps the biggest thing working against them for bettors is that with the big-name additions the expectations are going to be high this year, and that could have an effect on the lines and make it harder for them to cover. Of course, the expectations are always high for this squad.
Tampa Bay (10-5-1 ATS) - The Bucs are like the Lions here in that last year they snuck up on people and were better than expected. Also like the Lions, people are paying attention to them far more this year, and those higher expectations should bring bigger spreads that are harder to cover. This team really seems to be moving in the right direction, though, so I give them a better chance than the Lions of continued ATS success.
The Worst
Carolina (4-12 ATS) - Last year the Panthers were terrible. This year they should be even worse. A whole new coaching staff that has to change everything and has not had the time to do it. A quarterback -- no matter which one wins the Derby -- that is totally outclassed and unprepared for the league at this point in their preparation. Talent issues at several positions. If this team isn't one of the worst ATS teams in the league again this year it will be a huge shock.
Cleveland (5-11 ATS) - The Browns are making some good moves forward. They have a QB they can build around, and they finally got rid of their total moron of a coach. It's going to be a slow climb, though, as the cupboards are pretty bare. They are going to try hard, but I am not convinced that they have the talent to win many more games than the five they did last year. The good news from a betting perspective is that if you like this team is that the public will ignore them so there could be real value on them.
Arizona (5-11 ATS) - I am not on the Kevin Kolb bandwagon yet. I think the team overpaid for an unproven guy. He may very well turn out nicely, but it is going to be much tougher for him than the public seems to think. They will get some support from bettors early on, and I don't expect them to reward it. I don't expect big things from this squad this year, so they could easily be back near the bottom again.
Minnesota (5-11 ATS) - They got rid of the soap opera that dragged them down, and changed around some other personnel as well, so there are some reasons to be somewhat optimistic. It all comes down to whether Donovan McNabb can produce. Unlike last year in Washington I don't feel like many people are optimistic this year, so if you are an optimist you may be able to get some nice value on this team. I am reasonably optimistic.