NFL Handicapping: Pros and Cons of Resting Players
by Trevor Whenham - 12/28/2011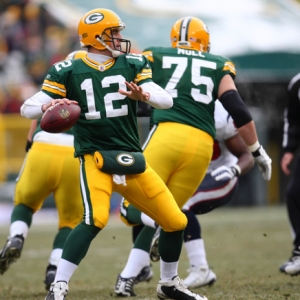 I hate the fourth game of the NFL Preseason and several games in Week 17 of the regular season for the same reason. When teams have nothing left to play for and they are trying to save themselves for when games matter again then you are destined for some lousy football.
Starters aren't likely to play at all, and if they do they will only play for a short time and at half speed. In both cases people pay full price to see a poor excuse for football.
This week there will be at least four games featuring playoff-bound teams that are likely to rest some or all of their starters to save them for the playoffs.
New Orleans could clinch a first-round bye with a win over Carolina and a San Francisco loss, but the Niners are playing the Rams, so the Saints aren't likely to kill themselves for a win that likely won't matter.
The Falcons can't change their fate whether they win or lose against the Bucs. Houston hasn't shown up for the last two weeks, so they aren't likely to show up now.
The worst game of all, though, will be Detroit at Green Bay. Both teams are secure in their playoff spots, so we're going to see water boys piling up playing time in that one.
For NFL handicappers these games featuring rested starters are a total nightmare. Unless the team is explicit with their plans before the game you can never be sure who will play and how long they will play. All you can be sure of is that the team isn't likely to put a full effort into the game.
Sometimes, though, a good team putting forth a weak effort with second string players is still enough to beat a bad team that has long since given up on the season. When you are trying to figure out how to deal with these games here are five factors to consider:
Is there any reason for the team to try?
There could be some less obvious reasons why a team could still put in a strong effort even if they can't improve their playoff position. Perhaps they have an important personal or team record that they can set. New Orleans would have been far more likely to perform at full effort, for example, if Drew Brees hadn't already broken the passing record.
Maybe a team has key players returning from injury who will be looking to get some game reps in before the playoffs start. Or maybe a win could get them a playoff pairing they like better than the other.
Maybe the coach just doesn't believe in letting his team play at less than full strength regardless of what is at stake. In their prime the Colts showed that it isn't always easy to let your foot off the gas and then rev back up again.
What is the status of the opponent?
Before you can be too concerned about what kind of effort the playoff team is likely to put forth you need to look at the status of the opponent. If they are also headed for the playoffs and are secure in their position — like the Lions and the Packers this week — then it can be hard to predict either team.
If the team is out of playoff contention and looking forward to a merciful end to a horrible season then motivation is likely going to be hard to find as well. The same can be said if the head coach is all but certain to be fired after the game.
The worse the opponent is likely to play, the less concerned you need to be about the rested players.
What would the NFL odds be if both teams were at full strength?
This is a good starting point for evaluating these games. By looking at what the line would be and comparing that to what the line is you can get a sense of what impact the potential resting of players is having, and how the oddsmakers and the betting public are viewing what is likely to happen. Once you do that you can easily see if there is potential value.
Who is going to play?
If the starters don't play a lot then it only makes sense that you should spend the time looking at the backups and how good they are. Players who get a chance to play are likely to try to show that they deserve the opportunity.
If they are talented and prepared then they could perform well. If they aren't, though, then the talent drop off could be significant.
Before you make any assumptions about the impact of resting starters it is important to look at the depth chart and the injury report to see what is likely to actually happen on the field.
Do you need to bet this game?
This is the most important question of all. You should never be making any bet unless you are confident that you are betting with an edge. That's particularly important in games like these when there is added uncertainty about what is going to happen.
If you have a very good reason to bet the game then by all means do so. If not then you should just pass on these games and look towards the ones featuring teams that will be playing their hearts out because they have something meaningful on the line.