NFL Handicapping: Should Packers Go For Undefeated Season?
by Trevor Whenham - 12/15/2011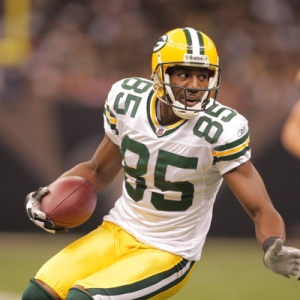 The Packers have already clinched a first-round bye and are all but certain to have home field advantage through the playoffs wrapped up in a few days thanks to their next game coming against the Chiefs.
Given that, the debate is raging right now as to whether the team should try to go undefeated, or if they should rest their players to be ready for the ultimate goal — the Super Bowl.
The fact that the Patriots didn't win the Super Bowl when going 16-0 fuels those on the side of the debate that advocates the conservative approach. I couldn't disagree more, though.
The Green Bay Packers should play as hard for their next three games as they have for their last 13. Here are nine good reasons why:
It's a shot at history
The Patriots went 16-0, but no team has ever gone 19-0 and won the Super Bowl. This is already clearly a very special team, but by achieving that they would be an eternal one. Why overlook an opportunity to establish a legacy like that?
Regret has a bitter taste
If the team does rest their players and that leads to a loss then they will be haunted by regret — especially if it seems like they could have won the game if they had played at full strength. That hint of regret could weigh them down as they head through the playoffs, and as good as they are they don't need that.
The Green Bay Packers schedule isn't grueling
Their win against the Chiefs seems all but certain given the turmoil on that team — even though that's a road game. After that they finish at home against the Bears and the Lions. Both teams are solid, but they both have issues, and the Packers have already beaten both on the road this year.
It's a schedule that could allow them to go 16-0 even if they aren't perfect.
The last two games are against divisional rivals
The last type of team you want to lay down against is a divisional rival — especially intense rivals like the Bears and Lions.
Being the team that ended the winning streak would give that team confidence for the rest of the year, and would give them confidence heading into the two meetings next year.
There is no good reason to give an opponent more confidence than you have to at any point, and especially not in a tough division.
The Bears or Lions could be playoff foes
The NFC is not particularly strong this year, so the Lions at 8-5 and the Bears at 7-6 are both very relevant in the wild card race. There is no reason to make that chase any easier for them than you have to — especially because both could come back and be your opponent in the playoffs.
Resting players doesn't always work
The biggest argument I have for not resting players down the stretch is simple — the Colts have only one Super Bowl win. That is far less than they should have won given their talent over the years, but no team has been more aggressive in resting players over that time period.
I'm not saying that the resting and the playoff disappointment are perfectly correlated, but it can't be a coincidence, either.
They are reasonably healthy
Greg Jennings is out, but he'll be back by the playoffs. James Starks and a few others are banged up. Compared to a lot of teams, though, this is a very healthy squad at this point in the season.
You could more convincingly make the argument to rest if they needed time to heal, but they really don't.
This team obviously can handle the pressure
When a team wins a Super Bowl — especially their first in a while — they often struggle to play at their best the next year as the Super Bowl hangover takes hold.
The Packers certainly haven't had that issue. In the face of intense scrutiny and pressure they have thrived.
The pressure of heading into the playoffs at 16-0 will be dramatically higher than doing so at 15-1, but there is no reason at all to think that this team isn't totally capable of handling that pressure.
Why mess with what is working?
Despite some issues — they give up a lot of passing yards, for example — what this team is doing is working extremely well. They are winning everything, and usually doing that pretty easily.
When they are winning and making it look so easy what's the incentive for them to do something different?