Free NFL Picks for Saints-Falcons and Titans-Chiefs
by CarbonSports - 9/4/2014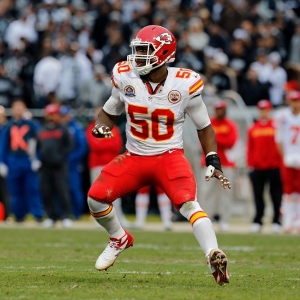 The first full Sunday NFL action is hours away and that's got recreational and professional bettors salivating with anticipation. NFL football is the most heavily bet sport in North America so you know sportsbooks everywhere will be flooded with action. Some of the best lines can be found at Carbon Sports and here are two spreads I don't believe anyone should leave off their Sunday NFL card.
Pick #1: Atlanta +3 (-105)
The New Orleans Saints have been a favorite of bettors all summer to go all the way again this year and that comes as no surprise with the talent they have on offense. Drew Brees and his aerial attack only got better this year with the addition of rookie WR Brandin Cooks and since Brees plays no favorites in the passing game, they are a hard bunch to stop.
Money has come flooding in on the Saints since the first lines were posted months ago as New Orleans opened up as a +2 dog and have been pushed all the way to laying a FG on the road. That's a significant move and should not be ignored, but I believe this line has gotten out of whack now and it's best to come back with the home dog.
Atlanta lost both meetings with the Saints last year by scores of 23-17 and 17-13. Losses like that sting, especially the first one as it was the season opener as well, but the Falcons didn't come close to performing well last season en route to a four-win season. This was a team that made the playoffs in three consecutive years from 2010-2012 and Atlanta is hungry to get back there this year.
It's not as if the Falcons were a terrible team either a year ago, they just got ravaged by key injuries early on and could never recover. Defensively they were one of the few teams that could keep the Saints offense in check and that bodes well for them in this one, especially since they are 14-7 ATS since 1980 as underdogs in the season opener and have a 7-3-1 ATS mark when they open up the year at home.
With everyone expecting big things from the Saints this year and continually pounding them in this opener, I have no problem taking the 4-12 team from a year ago that everyone believes is worse than they actually are. Atlanta's got the offensive weapons to keep pace with New Orleans if the game turns out that way, but it's the way this team played defensively against Brees and company during a down season in 2013 that has me confident the Falcons will win this game outright.
Pick #2: Tennessee +4 (-115)
The Chiefs are another team many bettors believe they have a great beat on this year as they expect KC to struggle this season with a tougher schedule and revert back to the .500 team we've grown accustomed to seeing. QB Alex Smith just signed a huge extension as Andy Reid and KC believe he will be there leader for the foreseeable future, but I just don't see it.
KC benefited greatly from a very soft schedule last year - especially in the early going - and rode their 9-0 SU start to a playoff berth. But when the going got tough down the stretch they stumbled to a 2-5 SU run and finished their year with a monumental collapse against Indy in the Wildcard round. In my opinion they are a one-trick pony with RB Jamaal Charles and quality defenses can easily negate that and force Smith to beat them with his arm. This is a QB that was pushed aside from San Fran for a reason and it's puzzling to think why the Chiefs believe he will be the guy here.
Tennessee isn't going to be a great team this season, but their strength is on defense. The Titans will expect a heavy dose of Charles in this one and they'll be ready for him. QB Jake Locker is serviceable and they do have some new weapons on offense that should surprise some this year. I'm not sure it will be enough to get the outright win in this game, but it will be a FG contest one way or another.
I say that because despite seeing 65%+ of the bets coming in on the home team from KC, this line has dropped significantly from it's opening -5.5 number. Like the Falcons game I mentioned earlier, this is a line move you can't ignore yet, it's this kind of reverse line move that I'll tend to always side with. The common perception here is the Chiefs were a playoff team in 2013 and the Titans weren't even close as the recreational bettor believes this will be an easy 1-0 start for KC. I wouldn't be so sure about that and would grab the points with Tennessee sooner than later here.
Open an account at CarbonSports get a $100 FreeBet. Use promo code: FREE100
(Make a deposit of $25 or more and enter code: FREE100 get a 50% freebet bonus, no rollover up to $100) Click Here to Sign Up Today