2014 Miami Dolphins Opponents and Schedule Highlights
by George Monroy - 4/8/2014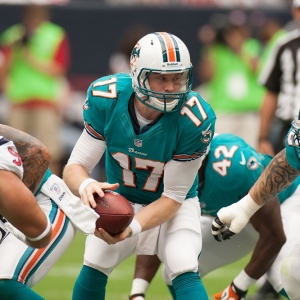 The Miami Dolphins have finally gained some distance from last season's bullying scandal that showed just how dysfunctional and out-of-sync the team really is. The Dolphins managed to finish the year with an 8-8 overall record and 4-4 splits both at home and on the road. The team was in the mix for the final wild card spot heading into the last few weeks of the season and could have ended up in the postseason if not for two horrible losses to close out 2013.
The Dolphins could be a playoff team this season if they can make a few free agency signings over the next few weeks or manage to make a few shrewd draft pickups. The 2014 season is still a few months away, but we do know who each team will be playing, so let's take a closer look at Miami's future opponents and schedule highlights.
2014 Miami Dolphins Opponents: Home Schedule
Buffalo Bills : Miami hosted the Bills during a Week 7 loss that came in the middle of a four-game losing streak. The Dolphins ended 2013 with an 8-8 record and a game out from the final wild card spot and will need to win these home games against division rivals if they want to compete for a postseason spot.
New England Patriots : Ryan Tannehill put up his best numbers of the season with 312 passing yards in a Week 15 victory over the Patriots. The Dolphins were a 2.5-point underdog and played their best game of the year. Miami should be a threat to cover the spread during next season's matchup.
New York Jets : Miami closed off the year with a disappointing Week 16 loss to the Jets, and it went from controlling its own postseason destiny to not even making the playoffs. The team ended 2013 with a decent 5-3 ATS home record, but it could not put together a consistent effort when the games mattered most.
Kansas City Chiefs : Kansas City ended the year with the best road ATS record in the entire NFL at 7-2 (playoffs included). The squad won those games by an average of 11 points per game. Miami did not rank in the Top 20 in either offensive passing or rushing yards last season and might struggle against an excellent Chiefs defense.
San Diego Chargers : The two teams met last season in Week 11 in a matchup that saw Miami cover a 2.5-point spread on the back of a solid defensive performance. The victory started a stretch where the team won four of five games and set itself up as a wild card contender.
Baltimore Ravens : Miami lost a Week 6 game to the Ravens by three points while it was a favorite heading into the matchup. The Dolphins produced only a 3-4 ATS record during the seven games it was installed as a favorite and may struggle against Baltimore in 2014.
Green Bay Packers : The Packers ended last season with a 4-4 road ATS record and a 3-5-1 mark as an ATS favorite (playoffs included). Green Bay will almost certainly be a betting favorite heading into the game, but Miami has the talent to at least keep it close and cover the spread.
Minnesota Vikings : These squads have not played in the last three seasons, and each are set with entirely different rosters at this point. The Vikings were 4-4 ATS, which helped make up for the team's 0-7-1 SU record. This is a matchup that Miami needs to win.
2014 Miami Dolphins Opponents: Road Schedule
At Buffalo Bills: Miami lost both games to the Bills last season and ended the series with a 19-0 road loss as a one-point underdog. The team didn't cover a single spread against the Buffalo and produced a 4-4 road ATS record for the year.
At New England Patriots: Miami lost by 10 points during a Week 8 meeting between the teams. Tannehill had 192 yards but was harassed by the Patriots defense and could not produce any meaningful drives until late in the game.
At New York Jets: Miami's defense shut down the Jets and allowed them to score only three points for the entire game. Tannehill had another excellent performance by throwing for over 300 yards. The teams split the SU and ATS series for the season.
At Denver Broncos: The Broncos were monsters last season-losing only one game at home-and are expected to be even better in 2014. The team outscored its opponents by 207 points and was 6-3-1 ATS, so a win here is unlikely for Miami.
At Oakland Raiders: These teams played twice over the last three seasons, with Miami winning by 20 or more points each time. Oakland was active during free agency but did not necessarily improve its team.
At Jacksonville Jaguars: Jacksonville managed to win only one game at home last season and covered only one spread. It is likely that the Jaguars will improve on that record, but a road win for the Dolphins is very likely here.
At Chicago Bears: Chicago was on of the very worst home ATS teams in 2013, which was a huge contrast to its decent 5-3 home SU record. The Bears won their home games by an average of two points, but they did not score enough to cover the spread.
At Detroit Lions: Miami had the 24th-ranked pass defense in 2013-a point that will be tested in this matchup against an excellent passing team in Detroit-and could struggle to win or cover in this matchup. The Lions, however, had a 3-5 home ATS record last season.
Get free picks from any Doc's Sports handicapper - there is no obligation for this offer and no credit card required. Just sign up for an account, and you can use the $60 in free picks for any Doc's Sports Advisory Board handicapper and any sport. Click here to get started now.
Read more articles by George Monroy