Sports Betting Insights: Handicapping NFL Draft First-Round Prop Bet Odds
by Dave Schwab - 5/7/2014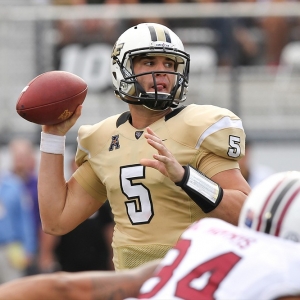 The NFL remains the most popular choice when it comes to betting on sports. Even though it is early May, it remains a perfect time to cash in on a few NFL Draft prop bets as released by BetOnline. The opening round of this year's event will take place this Thursday night, and the draft will continue through this Saturday.
Handicapping the draft has become science all to its own, with any number of experts releasing their updated versions of their mock draft even as this is being written. You could try and base your first round projections on individual team's needs, but this is hard to do given that just about every NFL team could go in multiple directions in this department. I am going with the old "best available player" scenario in my handicapping efforts for a few of the more popular prop bets for Thursday's first round picks.
South Carolina defensive lineman Jadeveon Clowney is pretty much the consensus top-ranked player on just about every mock draft board out there, so it stands to reason why BetOnline does not have any prop odds listed that he will be the first overall pick of this year's draft. It does have odds on how many quarterbacks will be taken on Thursday night, with the moneyline on "under 3.5" set at -220 and the moneyline on the "over 3.5" is set at +180.
The top quarterbacks on most lists include Blake Bortles and Johnny Manziel followed by either Derek Carr or Teddy Bridgewater, depending on the specific publications. For the purpose of this prop bet, I am going to assume that both Bortles and Manziel go in the first round, so the question becomes what happens with Carr and Bridgewater.
The current odds suggest that only one of these two will be chosen in the first round, especially since the odds that Bridgewater is selected in the first 32 picks are -260 for "no" and +200 for "yes". Despite these odds, the importance of the quarterback position in today's NFL coupled with the desperation of more than three teams trying to land that next "franchise quarterback," I am still going with the favorable moneyline on the over 3.5 for this prop.
Another key position in the NFL when it comes to the draft is offensive lineman. Looking back at last year's first-round selections, three offensive tackles went in the first four rounds, and, all told, there were nine offensive linemen taken in the first round. This year's draft is not nearly as deep at that position as suggested by the prop bet odds of +175 for under 5.5 offensive linemen going in the first round as opposed to the -215 moneyline odds that more than 5.5 will be selected.
After comparing several player ranking reports that have been released for this year's draft class, the average number of offensive linemen listed in the top 32 tends to be right around six. Once again, given the importance this position to a number of NFL teams, I would be willing to take the risk on the moneyline with a small play on the over 5.5 on this prop.
This draft has been called one of the deepest at the wide receiver position in years, so it's easy to see why the prop bet for this position has odds of +155 for under 5.5 and -185 for over 5.5 wide receivers going in the first round. Using the same exact analysis of multiple prospect lists as I did for offensive linemen, I came up with an average of five players listed in the top 32. Since there was definitely a much better consensus across all the lists I used ranking this position, I am going with a bigger play on the favorable moneyline for the under 5.5 bet on this prop.
BetOnline also has prop bet odds for how many defensive backs, linebackers and running backs will be taken in the first round as well as odds for a number of head-to-head matchups as far as which player will be drafted first to add even more action and excitement to this year's NFL Draft.
Want free sports betting picks? Doc's Sports has you covered - get $60 worth of picks free from any of Doc's Sports expert handicappers. Click here for free picks (new clients only).
Read more articles by Dave Schwab