NFL Basic Strategy Teasers: Best Betting Options for Week 3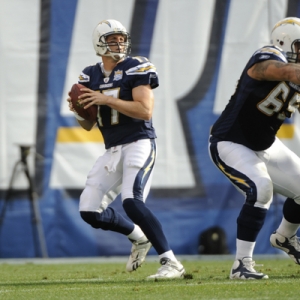 Basic strategy teasers started out the 2015 NFL season on the wrong foot. The wager went 1-2 last week and currently has a 3-3 mark heading into Week 3. Basic strategy teasers are a math-based wager that expects certain spreads - favorites of 7.5, 8.0, and 8.5 -- to be teased down by six points past the key number of three and underdogs of 1.5, 2.0, and 2.5 to be teased up by six points and past the key number of seven-to be profitable based on strength of each line movements.
In order for the teasers to be a profitable wager, they must win at a 72 percent rate, which hasn't happened during the first two weeks of the season. The bet, however, has historically won near that rate, and picking and choosing only the strongest options each week is a great way to jump way past the profitability mark. Let's a closer look at this week's basic strategy teaser options and figure out which have the most value to wager on.
St. Louis Rams vs Pittsburgh Steelers
Six-point teaser: Rams +7.5
St. Louis took a bad loss, on paper at least, last week against the Washington Redskins and seemed to fall back to its old, underachieving ways. The Rams, however, were on the road and went into the matchup as a three-point favorite. The team plays excellent defense and has just enough talent to make plays on offense. In fact, St. Louis is what you would call a "good, bad team". The group will thrive as an underdog, particularly at home, but struggle on the road and as a favorite.
Pittsburgh, on the other hand, blew out San Francisco and played a solid game against the defending Super Bowl Champion New England Patriots to open up the year. Where the Steelers still struggle will be on the defensive end. This is a teaser that could go either way, a close game or a Pittsburgh blowout wouldn't be shocking either way. Expect the Rams, however, to have a bounce back this week and cover this spread. Prognosis: decent, but not great teaser.
San Diego Chargers at Minnesota Vikings
Spread: Chargers +2.5
Six-point teaser: Chargers +8.5
San Diego started the season 1-1 with a come-from-behind victory over Detroit and a road loss against Cincinnati. Through two games the team has been on an offensive tear, ranking third in total yards, fourth in rushing and eighth in points scored. San Diego's trouble, however, is putting up those numbers in an efficient manner and stopping its opponents from scoring along with them (they are ranked 22nd in points allowed).
Minnesota is another one of those "good, bad teams," and wagering on them whenever they are an underdog or a small favorite at home will probably end up as a moneymaker for bettors. This teaser, however, pushes past eight points, and a two- or three-score difference would be need to cover the spread. The Vikings are currently 31st in points scored and may not have the talent to win by more than eight points. Prognosis: excellent teaser situation.
Cincinnati Bengals at Baltimore Ravens
Spread: Bengals +2.5
Six-point teaser: +8.5
Football math, where team A beat team B, team B lost to team C, so A should beat C, is never a great way to handicap a game. But Baltimore is coming off a horrible loss against the Oakland Raiders, who were blown out by Cincinnati during the opening game of the season. The loss probably says more about the Ravens struggles than it does about Oakland's' success. The Bengals are 2-0, sixth in points scored and fourth in fewest points allowed.
Baltimore, on the other hand, is 0-2, 20th in total yards gained, 16th in points scored and 26th in points allowed. Sure, these stats are only for two games, but they still mean something. The Ravens will be playing their home opener, so maybe they'll get a surge of energy from the crown. However, will it be enough to win this game by more than 8.5 points? Prognosis: another great teaser option.
Dallas Cowboys vs Atlanta Falcons
Spread: Cowboys +2
Six-point teaser: Cowboys +8
I cannot fathom why anyone, even a Dallas fan, would bet on the Cowboys this week. Tony Romo is out, Dez Bryant is out, DeMarco Murray is gone-the core that nearly made a Super Bowl last season is no more. Dallas did just trade for Matt Cassel, a quarterback that had one good year in New England ages ago and never really recreated the magic after he left. Maybe a miracle can happen and Cassel can hold down the fort until Romo returns, the team does have two wins and would just need to go .500 over the next six games. Maybe a miracle happens and the Cowboys win and cover this game. However, does anyone really want to bet on it? Prognosis: a risky and uncertain teaser. Skip it.
Last Week's Record : 1-2
Overall Record : 3-3
Want free NFL picks? Doc's has you covered. New clients can take advantage of this great offer of $60 in free Doc's Sports members' picks for any handicapper on Doc's Advisory Board. Just check out these guys' pages and see what great work they have done making money for themselves and their clients over the years. Click here for this exclusive $60 picks offer. Also, get three handicappers for the price of one when you sign up for a full-season football package! Click Here for details.
Read more articles by George Monroy