2015 Pro Bowl Betting: Handicapping the NFL in Hawaii
by Trevor Whenham - 1/22/2015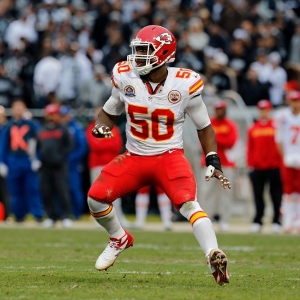 I love sports, and I'll watch pretty much anything. There is one big exception, though - I wouldn't watch the Pro Bowl unless my life depended on it, and even then I would have to think about it. It's a horrible game and a total waste of time and energy. Awful. The only thing that could only possibly salvage some shred of worth from the useless game, though, is that you can bet on it. I'm not proud - if there is value I'll bet on something that I wouldn't watch.
So, is there any value to be had betting on the Pro Bowl? If so, where is it? I'm honestly pretty hard-pressed to find spots that could offer any value in this dog's breakfast of a game, but here are three that at least have a little bit of a chance. Let's take a look:
Attrition on one team: Attrition is a fact of life in the Pro Bowl. Players get hurt, are still in the playoffs, or just don't care enough to attend so they fake an injury. I am expecting my phone to ring any minute, actually, because there have been so many quarterbacks that have backed out that I must almost be the next one up. Things are different now that there is a draft and that it doesn't happen until relatively close to the game. Before, we could see one conference get hit really hard with injuries, and that could present an opportunity for bettors. Now, though, because teams aren't picked until the days before the game, and because Pro Bowl practices aren't exactly grueling, there are limited opportunities for players to get hurt. There still could be opportunities here, though. If a big-name player - like a star quarterback - became unavailable close to the game then that could have an impact on where the value is. That value might not always be in the most obvious spot, though. The public would likely overreact if a big star were to get hurt, but in the Pro Bowl format where everyone on the roster contributes, any one player is far less valuable than he is during the regular season or the playoffs. If the public overreacted to the injury then there could be value found in actually betting on the team that has lost him.
Draft has action tilted to one team more than it should be : The draft is, at least on the surface, picked by two guys who get to choose what they want the team to look like. It's like one big game of fantasy football, I guess. When you are finished in your fantasy draft there is always those times when you look at one of the teams that someone drafted and wonder just what in the world they were thinking (If there isn't a team you think that about it's because everyone is thinking that about yours). If one of the team captains were to draft a particularly weak team - one that didn't match up well and just didn't seem good enough - then there is a chance that there could be value in the more loaded team. You'll have to be careful here, though. If the differences in caliber are completely obvious than the betting public will be all over it - or at least all over it to the extent that they care about this game, which isn't that much.
Prop bets that are attractive: There are plenty of prop bets offered on this game, and that may actually be the one spot that you could find some value if you wanted to put a bit of work into this game. In particular, anything that has to do with player matchups or individual player stats could be interesting. When evaluating such props the public has a tendency to assume a better performance than is likely or reasonable at the best of times. Add in the fact that players typically don't play as much in this game as they would in a normal game, that they don't have chemistry with their teammates, that they are playing a simplified playbook, and that motivation for players often ranges from very low to non-existent, and it can be particularly easy for the public to assume that they will get more from a player than they actually will. If there seem to be some props involving big-name players that feel like they are set higher than they should be then they could be worth at least a bit of a look.
Read more articles by Trevor Whenham