NFL Betting Odds: Week 11 Line Movements and Last-Minute News
by Chris Vasile - 11/15/2019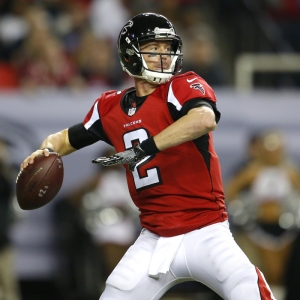 Dear Mr. Myles Garrett, what the hell were you thinking?
The Cleveland Browns were seconds away from winning their second game in a row and getting to 4-6 on the season and potentially changing the narrative of their season before Garrett lost his damn mind and hit Steelers quarterback Mason Rudolph over the head with his own helmet. That move will likely get Garrett suspended for the foreseeable future and will likely go down as one of the most selfish plays I've seen in a very long time. To do that with all of eight seconds left in a game you have wrapped up is asinine. Moving forward, the Browns will be without one of their best defensive players, and their march towards .500 and possibly a wild card (yes, the Browns still believe they are a playoff team) got 10 times harder. It'll be interesting to see what kind of punishment is dished out by the NFL as that kind of act is unprecedented.
As always, here are some line moves or potential game-changing injury notes for Week 10.
Atlanta Falcons at Carolina Panthers (-4.5, 49.5): It's crazy how much the perception of a team can change in just one short week. Before Week 10's game, the Falcons were dead to rights (still are in terms of playoffs) and never had a shot at beating or covering the 13-point spread versus the Saints. Well, Atlanta went into the Superdome and won outright by 15 points. On the flip side, the Panthers were the trendy pick to go into Lambeau Field and get a cover and potentially beat the Packers outright. They played well but came up short thanks to a last-second goal-line stand. Now the two hook up, and people are showing love for a Falcons team by betting this spread down from Panthers -7 to Panthers -4.5. Excuse me, but what are you people doing? The Falcons essentially won their version of the Super Bowl last week by beating their most hated division rival in the Saints. Now they are without their top tight end in Austin Hooper and likely their top running back in Devonta Freeman. The Panthers need to win this game, and we believe they do on the strength of their running game and their defense. The Panthers have no real injury concerns ahead of this game. And as Carolina backers in this spot, we have no issues with the line being bet down. As for the total, it opened up at 54 and has quickly been bet down to 49. Do we really think the Atlanta defense is as good as it showed last week? I highly doubt that.
Arizona Cardinals at San Francisco 49ers (-10, 45): Imagine being a coach of an 8-0 team and being ridiculed for not playing for a tie in overtime against a division rival? What kind of nonsense is that? As Herm Edwards once said, "you play to win the game". However, this week has a whole different feel to it, and we see the Cardinals sticking around and making this a close affair. The 49ers opened up as 14-point favorites, but the money coming in on the Cardinals has dropped the line to -10. The 49ers are likely going to be without Emmanuel Sanders, who is nursing a rib injury, George Kittle (again), and all three of their running backs are listed as questionable. That doesn't sound like a team ready to lay 10 points on a short week. The Cards played well last week against the Bucs but came up just short. We like what they are doing and building in the desert. And as their playoff hopes dwindle away, they should get up for this game as their Super Bowl since they don't have much else to play for. They already covered the spread against the Niners two weeks ago, why not do it again against an even more banged-up team. The total in this game has risen a single point from 44 to 45.
Cincinnati Bengals at Oakland Raiders (-11, 48.5): We are now living in a world where the Oakland Raiders are double-digit home favorites against a real football team. What a time to be alive. The Raiders could possibly be for real this season and make a late push for a playoff spot, but they need to win games like these against winless opponents. They cannot afford to lay an egg, and we as bettors simply can't trust them enough not to do just that. I get the fact that the Bengals stink. However, at some point, they have to put it all together and play a good game of football. This game opened up as Raiders -8 but has been bet up to Raiders -11, and likely with good reason. I mean, did you see the Bengals play football last week against the Ravens? The Bengals are banged up , and it's unlikely that A.J. Green gets back in the lineup this week. The Raiders have injury concerns of their own on the defensive side of the ball, but you can't trust Ryan Finley with your hard-earned money. The total has held steady all week at 48.5 points, and I can honestly see this game being a shootout or one of those 17-3 affairs
Dallas Cowboys at Detroit Lions (+6.5, 47): Will he, or won't he? That's the question all bettors are asking as it pertains to the playing status of Lions' quarterback Matthew Stafford. Stafford sat out last week's game with a back injury and is questionable to play this week. Reports indicate that he did not practice Thursday, so that may mean we'll be seeing Jeff Driskel under center once again. And the point spread seems to agree with that. This game opened up as Cowboys -2.5, then went off the board for a little while before reappearing as Cowboys -6.5. That gives me all the information I need to know about the Lions' QB situation, and it's still not enough points to entice me to take the Lions. The Cowboys are due for a bounce-back after losing in primetime on their home field. Dak Prescott had a great game, but we expected Ezekiel Elliott to have a great game running against the 27th ranked rushing defense. The total opened up at 51.5 but has since dropped to 47, and with good reason.