NFL Confidence Pool Picks Week 4
by Devon Rymarchuk - 9/30/2021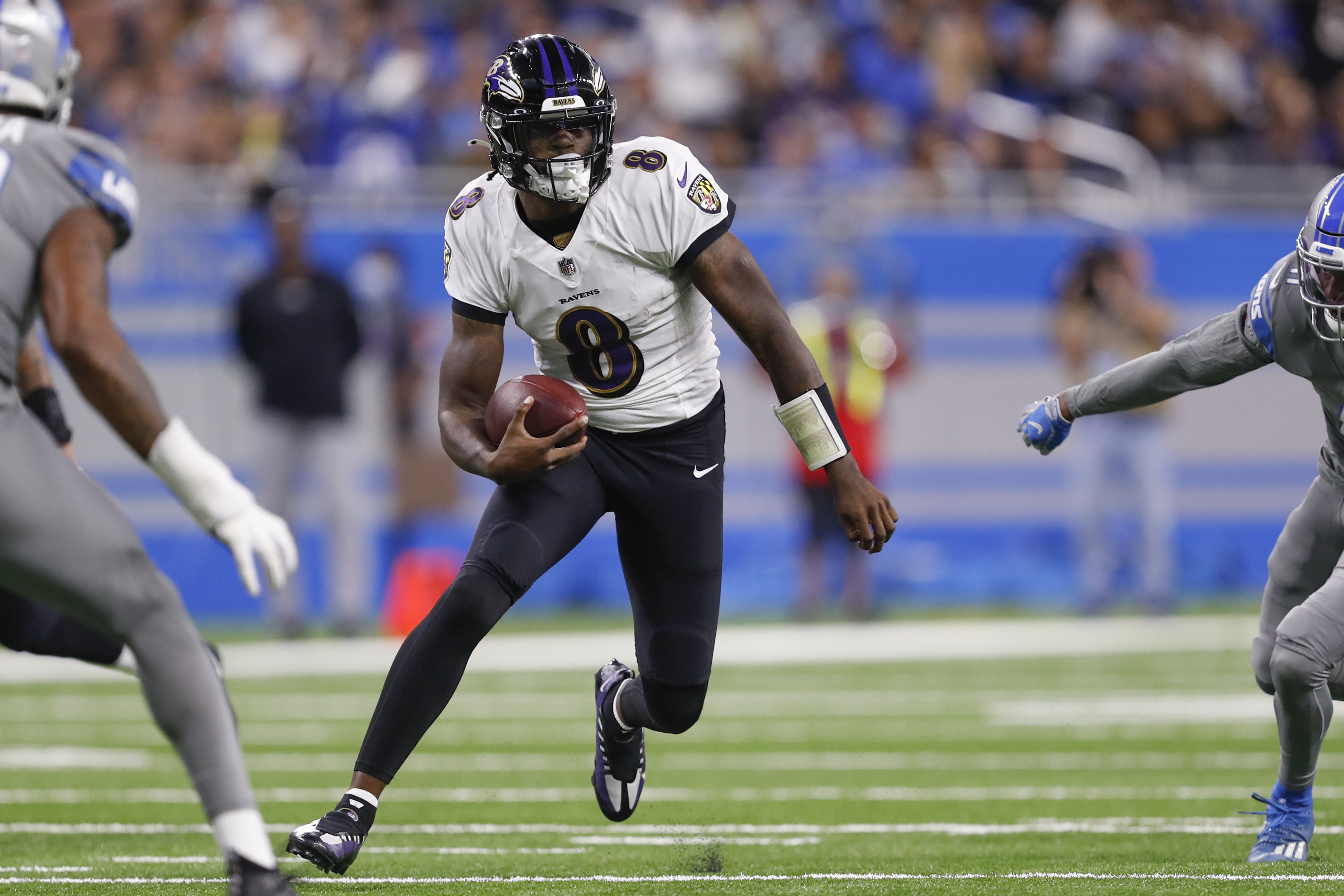 Week 3's biggest upset in the NFL took place in Kansas City Sunday where the Los Angeles Chargers were able to close out a crucial AFC West divisional victory at the mercy of Patrick Mahomes and the Chiefs. Kansas City sits last in the AFC West, the first time since Mahomes has become their quarterback. The Matthew Stafford signing in Los Angeles for the Rams has looked magnificent thus far, especially because of the fact that the Rams were able to take down the defending Super Bowl Champion Tampa Bay Buccaneers in Week 3. The Rams seem like the team to beat in the NFC.
There are also five teams that have yet to get a win this season: the Detroit Lions, Indianapolis Colts, New York Giants, New York Jets and Jacksonville Jaguars. At some point the bubble must burst; in NFL history, only five teams have had winless seasons. The reason it is important to pay attention to these franchises in a confidence pool is because they are all teams up to this point that users have very little trust in, but the proper matchup and game script could allow you to gain valuable points in your league by picking them. I have been heavily invested into the Indianapolis Colts going into 2021; I picked them as my AFC South winner and did not believe they would have this kind of start. To their credit, they have had a very hard schedule, playing the Rams, Seahawks and Titans. I still believe this roster has too much talent to be 0-3; they are still going to be a team I'm targeting to get me valuable points in my confidence pool. The Detroit Lions have showed glimpses of being a team who can upset heavy favorites in the league, almost beating the Baltimore Ravens in Week 3, where they were underdogs by 8.5 points.
On the flip side, the Oakland Raiders, Denver Broncos and Carolina Panthers have all started the season 3-0. The three teams are all very unexpected 3-0 starters. Are all three teams as strong as their record indicates? The Raiders have been the most battle tested, beating two playoff teams from last season. As far as the Panthers and Broncos go, neither have faced overly strong opponents, leaving them still not to be popular picks in confidence pools going into Week 4.
Doc's Sports offers NFL picks for every game on our NFL predictions page.
Key matchups of week are as followed:
Denver Broncos vs Baltimore Ravens
Spread -1
Pick Popularity 37%
Win Percentage 53%
The Bronco's 3-0 start has still not given the public enough confidence to jump on the bandwagon, with wins coming against the Giants, Jaguars and Jets. Week 4 will be the biggest test for the Broncos thus far. The Ravens are being picked nearly two-thirds of the time by the public. Picking the Broncos can offer you a lot of value this week, and I think their defense matches up perfectly to shut down the run heavy Ravens. With the game being in Denver at Mile High Stadium, I'm giving the slight advantage to the Broncos.
Indianapolis Colts @ Miami Dolphins
Spread +2
Pick Popularity 35%
Win percentage 41%
With their season on the line, this is a must win for the Colts. The Dolphins mighty defense of last year looks very shaky thus far, and having backup Jacoby Brissett at quarterback gives the Colts every opportunity to win their first game of the season. I have extreme confidence in the Colts winning this matchup on the road in Week 4.
Oakland Raiders @ Los Angeles Chargers
Spread +3
Pick Popularity 13%
Win percentage 43%
First place is on the line in the division, and little respect has been shown to Jon Gruden's Raiders in this matchup. Being picked at only 13% is possibly the best value of the week. Yes, this will be the biggest test for the Raiders yet, especially in defending the passing game as Justin Herbert brings a much different element then Lamar Jackson, Ben Roethlisberger and Jacoby Brissett, who the Raiders previously have had to defend. Both teams are coming off very emotional games, and expect this one to be a Monday night thriller. If you need to gain valuable points in your league, this could be a matchup to target. A healthy Josh Jacobs at running back for the Raiders is something to pay attention to heading into the week.
Dallas Cowboys vs Carolina Panthers
Spread -5
Pick Popularity 87%
Win Percentage 61%
The reason the Cowboys carry value this week is that there are seven teams with a higher pick popularity than them. Without star running back Christian McCaffrey for the Panthers, it represents a very difficult matchup on the road in Dallas Sunday. I believe you should prioritize Dallas in your top three for confidence this week, giving you an opportunity to score valuable points in your league after week 4.
Week 1 performance from Devon: 68 points
Week 2 performance from Devon: 82 points
Week 3 performance from Devon: 95 points
My Confidence picks
| | |
| --- | --- |
| Win | Loss |
| 16. Dallas Cowboys | Carolina Panthers |
| 15. Tampa Bay Buccaneers | New England Patriots |
| 14. Cincinnati Bengals | Jacksonville Jaguars |
| 13. Buffalo Bills | Houston Texans |
| 12. Tennessee Titans | New York Jets |
| 11. Kansas City Chiefs | Philadelphia Eagles |
| 10. New Orleans Saints | New York Giants |
| 9. Green Bay Packers | Pittsburgh Steelers |
| 8. Indianapolis Colts | Miami Dolphins |
| 7. Denver Broncos | Baltimore Ravens |
| 6. Los Angeles Rams | Arizona Cardinals |
| 5. Oakland Raiders | Los Angeles Chargers |
| 4. Detroit Lions | Chicago Bears |
| 3. Minnesota Vikings | Cleveland Browns |
| 2. Seattle Seahawks | San Francisco 49ers |
| 1. Atlanta Falcons | Washington Redskins |
Get NFL picks on every single game, or if you want our very best bet premium picks by the experts, sign up for your free $60 account with a guarantee.