NFL Confidence Pool Picks Week 4
by Joey House - 9/26/2023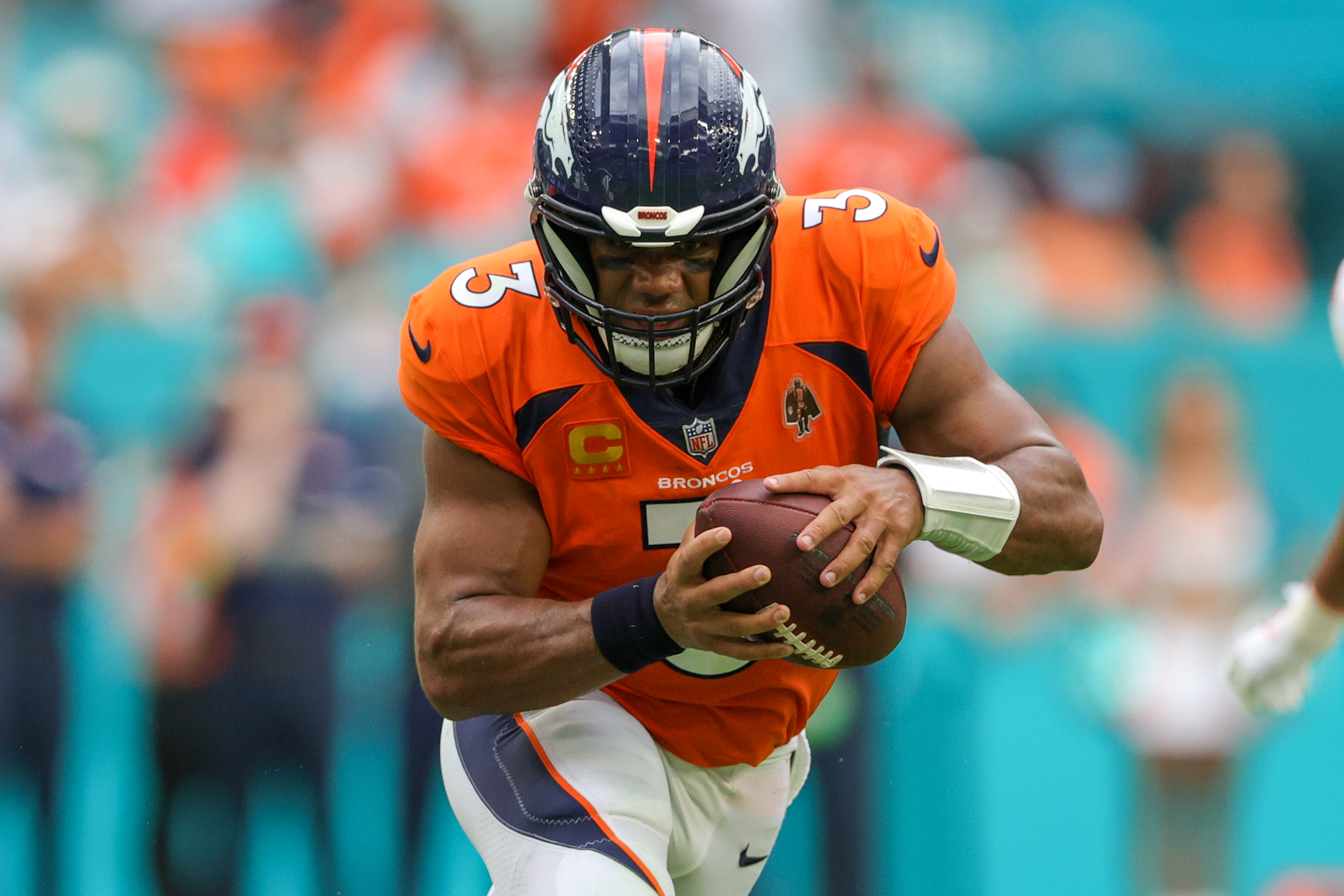 "Any Given Sunday"...besides being a great movie, it is the phrase that is used quite often to describe the unpredictable action of an NFL weekend. That phrase is the perfect description of what took place this past Sunday for our Week 3 NFL Confidence Picks. Our 16, 15, and 13-point picks all went up in flames. To put this in perspective, one 11.5-point and two 7.5-point underdogs went down in defeat. Had you made a moneyline parlay of those three games, your $10 wager would have brought back approximately $539.35. Even though we had the big point losses, our picks still went 10-6 for 79 total points.
Because of those big dogs winning, it gave the impression that this was another chaotic week, but that wasn't the complete story. Favorites went 11-5 SU and 10-5-1 ATS. Home teams had a slight rebound, going 9-7 SU. I expect this trend to continue as the home teams continue to make up some of the ground they gave up the first few weeks.
Just as a refresher for the series, I list the point value along with the winner of the game, so there is no confusion. All picks are straight up and do not involve the point spread, making these plays potential NFL Survivor Pool picks as well. All games are Sunday unless noted otherwise.
Doc's Sports offers NFL picks for every game on our NFL predictions page.
16 points- Philadelphia over Washington: I don't usually buy into "revenge" games, but this is a situation that I think may warrant it. Washington ended the Eagles' perfect season, in Philadelphia, and I think that is going to be a very motivating factor this week. Philly has not looked great yet, but here they are 3-0 SU and ATS. Bad news for the NFC East, it seems that QB Jalen Hurts and WR A.J. Brown ironed out their issues, as Brown hauled in 9 catches for 131 yards Monday night.
15 points- Kansas City over New York Jets: The Jets are playing valiant football, but unfortunately, valiance doesn't win games. After playing on emotion, and 4 Buffalo turnovers, they have scored 10 points each of the last two contests. That just isn't going to cut it against the Chiefs.
14 points- San Francisco over Arizona: This pick gives me slight trepidation after Arizona shocked Dallas. However, if San Francisco can stop Arizona's 6th-ranked rushing offense (they have the 3rd-ranked rushing defense), they should be able to win their fourth straight game.
13 points- LA Rams over Indianapolis: The Colts were part of that "upset train", winning as a touchdown road dog against Baltimore. The Rams, meanwhile, saw their record drop to 1-2 after losing against Cincinnati. With a tough month ahead, Los Angeles needs to beat a team that they're 6-3 SU/ATS over the last 9 games.
12 points- Las Vegas over LA Chargers: Los Angeles enters a very dangerous week for them. They finally can relax, having notched their first win of the season, and have their bye week after this game. Unfortunately, they're 2-8 SU in their last 10 games before their bye. Had they not won at Minnesota, we think they would have definitely won here. Now, there isn't as much pressure.
11 points- Dallas over New England: We don't think there has been a tougher schedule to start the season than New England. They get to play their second NFC East team this week, in Dallas. The Cowboys are 6-1 in the last 7 games following a loss. I like 86% trends.
10 points- Seattle over NY Giants (Monday Night): The Seahawks seemed to own the Giants, going 7-3 SU in their last 10 games against the G-Men. While the Chargers were horrible going into their bye, Seattle is the complete opposite, going 9-1 SU in the game before their bye.
9 points- Pittsburgh over Houston: Texans rookie QB C.J. Stroud goes up against another formidable defense this week. He has yet to throw an interception, but we believe that will change against a Steelers D that has four picks on the season so far. Over the past two seasons, the Texans are 1-5 SU after a victory.
8 points- Buffalo over Miami: Miami set 13 team and individual records with last week's 70-20 annihilation of Denver (I wonder what the alternate total of 89 was worth?) Their reward? Going to Buffalo, where they are 9-1 SU in the last 10 games. Buffalo cannot afford to lose and drop 2 games behind the Dolphins.
7 points- Detroit over Green Bay (Thursday night): The Lions have won three straight against their division rivals. Detroit QB Jared Goff is on track for one of his best seasons ever and his star wide receiver Amon-Ra St. Brown IS on pace to shatter last year's yardage mark. Green Bay also has a bottom-five defense in rushing yards allowed.
6 points- Atlanta over Jacksonville: To say that Jacksonville has struggled against NFC South teams would be a bit of an understatement, as they are winless in 10 tries. They have had some issues moving the ball on offense, and that looks to continue against the league's 4th-best passing defense and 8th-ranked overall defensive squad.
5 points- New Orleans over Tampa Bay: Tampa Bay is another team that struggles heading into their bye week, going 11-19 over their last 30 weeks before a bye. Couple that with the Bucs road game on a short week, and the Saints look very attractive.
4 points- Cincinnati over Tennessee: Bengals QB Joe Burrow looks like he's getting stronger every week. Meanwhile, Titans QB Ryan Tannehill is starting to show his age (he's 35 years old), as he only has 1 TD and 3 INTs on 59% completion percentage and 548 yards passing. The Bengals start a winning streak this weekend.
3 points- Cleveland over Baltimore: The Browns seemed to have summoned the spirits of the late 80's Cleveland defenses, as they have the NFL's best defense in total yards allowed. This could be a very ugly game, as both teams have been plagued by turnovers so far this season. The Browns swept their two games against the Ravens last year and look to duplicate that feat again.
2 points- Denver over Chicago: The Broncos look to gain a little respect back after getting absolutely dominated 70-20 last weekend against Miami. No better way to get healthy than to play a Bears team that ranks 29th in offensive yards gained and defensive yards allowed. Tough to win games when you can't stop anyone except for yourself.
1 point- Minnesota over Carolina: A battle of winless teams, Minnesota looks to get on track against the 7th-worst defense in the league in yards allowed. Panthers started the "Red Rifle", Andy Dalton, last week because rookie QB Bryce Young injured his ankle. Dalton threw for 334 yards against Seattle, while Young has 299 yards in two games. The Vikings are hoping that Young is healthy enough to return.
Get NFL picks on every single game, or if you want our very best bet premium picks by the experts, sign up for your free $60 account with a guarantee.