NFL Draft Odds for Virtual First Round
by Raphael Esparza - 4/8/2020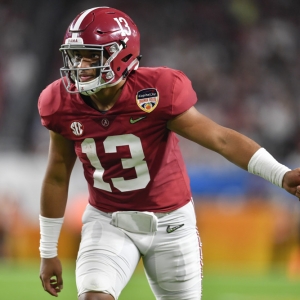 The NFL Draft is in a couple of weeks. And with COVID-19 still changing lifestyles, the NFL will conduct the draft Fully Virtual. What does Fully Virtual mean when it comes to the NFL Draft? That means all coaches, general managers and other personnel will operate from their homes.
What I've heard is that the NFL is likely to conduct a 32-team mock draft before the actual event to make sure the whole draft process goes off without a hitch. You have to figure the league, teams and security have huge concerns with the draft going completely online, like technical difficulties or a possible computer hack of any kind.
Most US and global sports books will have odds on the NFL Draft, but I can guarantee only a couple will have 'Fully Virtual' betting odds. Yes, you can place bets on the second Quarterback drafted or how many Big Ten players be drafted in the first round, but why not bet on 'Will any Draftee be Shirtless"?
Highest Number of People in Same Room
Over 9.5 -165
Under 9.5 +135
Total Dogs Shown During the 1st Round
Over 3.5 +100
Under 3.5 -130
Total Cats Shown During the 1st Round
Over .05 -120
Under .05 -120
Will any Draftee be Shown Drinking Beer?
Yes +300
No -500
Will any Draftee Pop a Bottle of Champagne?
Yes +500
No -900
Will any Draftee be Shirtless?
Yes +400
No -800
Will Any Draftee have a Suit on?
Yes -300
No +200
Who Will No. 1 Overall Pick Hug First
Mom +125
Dad +250
Girlfriend +300
Friend +700
Sibling +700
Pet +1000
Raphael Esparza is one of the best handicappers in all sports. This weekend Esparza will have plays from Horse Racing and soccer. New clients can take advantage of Doc's no-hassle $60 free picks offer and get Esparza's weekend picks.