2011 Super Bowl Futures Predictions
by Robert Ferringo - 2/12/2010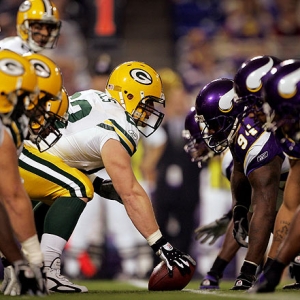 Some people are still reeling from their Super Bowl party or Super Bowl winner's parade, and the memories from a great game between New Orleans and Indianapolis in The Big Game are still as fresh as the stains on those clothes or the DWI ticket you picked up that night.
Fortunately, pending the skill of your court-appointed attorney, we'll get to do it all again next year and can start the 12-month countdown to next year's Super Bowl. Unfortunately for the Saints and Colts neither will be playing in next year's championship.
With parity, weighted schedules, and the inherent luck and fortune that factor into a Super Bowl march the odds of repeating a trip to The Big Game are decreasing by the season. And if there is an uncapped year in 2010-11 then these two mid-level markets likely will suffer. But the fact of the matter is that I can give you five or six reasons why neither team will be back, much less winning the Lombardi Trophy, without breaking a sweat.
I can give you equally legit reasons for the rest of the 30 teams in the NFL. However, before anyone could cash or destroy their tickets for Super Bowl 44 the Vegas books already had 2011 Super Bowl futures odds posted and were begging for action for next year's title game.
It's difficult to make accurate wagers on next year's playoffs when we still have a draft, mini-camps, free agency, training camp and a regular season to go through. The teams we saw in December and January don't exist any more in the same way that you never walk through the same river twice. So trying to predict things this far out is pretty tricky. However, I still feel like there is some value in these early 2011 Super Bowl 45 futures odds.
For my 2011 Super Bowl futures predictions, let's start at the top. The odds of a repeat champion are slim for a variety of reasons and the fate of the Super Bowl losers has been well documented over the past quarter-century. The Super Bowl futures odds on teams like the Cowboys (7.5/1) and Patriots (8.5/1) are always a little inflated compared to their actual odds and not worth the investment. I think that San Diego's window is closed (and will be as long as they have Norv Turner at the helm) and with at least five months of Brett Favre drama ahead of us a Vikings futures bet is toxic. (Although if Favre does return my money is on Minnesota.) Neither the Chargers (8.5/1) nor the Vikings (11/1) have any value.
As for the garbage teams, I don't think I need to explain why Detroit, Seattle, Buffalo, Kansas City, Oakland, Tampa Bay and St. Louis won't win the Super Bowl next year. Arizona will take a step back without Kurt Warner and Chicago is still a train wreck. Also, teams like Jacksonville and Cleveland may keep improving but aren't ready to make that large of a leap.
So very quickly that is 17 teams that we can reasonably eliminate from the discussion about winning next year's Super Bowl, or at least that we can eliminate as value plays for a 2011 Super Bowl futures bet. That leaves us with 15 teams left to consider.
Houston needs to make the playoffs before they can talk championship. The Giants showed a ton of cracks this year. Denver's coaching and quarterback situation are a little weak, as is their backbone after two straight late-season collapses. San Francisco doesn't have a quarterback. Carolina has QB issues and is going to get ripped up in free agency.
That leaves us with 11 teams, all of whom are valued at 10-to-1 or greater, that I feel gives us a strong pool for placing a Super Bowl futures wager. Each team is posted at odds of 10-to-1 or better and there are 10 teams. So with the math you could actually bet $100 on 10 of these teams to win the Super Bowl next year and as long as one of them does you have earned a profit.
Here are 10 2010-2011 Super Bowl futures predictions for 10 teams that I think aren't as far away from some postseason surprises as people might think:
Green Bay (10-to-1)
If Favre doesn't return then the Packers are going to overwhelm the rest of the NFC North. This team has an elite defense – slowed late by some injuries – and an offense that can score on anyone, any time. The Packers also have a lot of postseason experience; they were in the NFC title game just three years ago and made the playoffs this year. There is no doubt in my mind that this will be one of the best teams in football next year, especially if they continue to beef up their offensive line.
Pittsburgh (12-to-1)
The Steelers, Colts and Patriots have dominated the last decade, so why not? There is no doubt that Pittsburgh has some issues. But they are 12 months removed from winning it all and still have a strong core in place. And unlike the Colts and Pats there is some actual value with going with Pittsburgh.
New York Jets (14-to-1)
This team was about 25 minutes away from making the Super Bowl this year. Now, let me be the first to predict a sophomore slump for Mark Sanchez (bad news since he wasn't that great to begin with this year). But given the Jets style it may not matter. This team has a good long-term strategy for success and underrated offensive weapons. They could be set for a nice three-year run here, although the Jets are notorious for making the playoffs one year and falling on their faces the next.
Philadelphia (18-to-1)
All they do is win. Can they get over the hump? Who knows? But their offense is in really good shape as long as they don't ditch Donovan McNabb. I don't think they will. So if they can beef up the front seven this team should be playing next January. And you gotta make the playoffs before you can win a Super Bowl.
Atlanta (20-to-1)
This team had a natural regression this season that came with a tougher schedule, some rough injuries, and a failure to address their defensive issues. But with Matt Ryan, a healthy Mike Turner, Roddy White, Tony G. and a strong offensive line they will be set on offense. This team is rumored to be looking hard at Julius Peppers. That move and two secondary players (preferably one that can have a Darren Sharper-like impact on a feeble back seven) could have this team back in the mix. They are headed in the right direction.
Tennessee (22-to-1)
Jeff Fisher is the best coach in football to have never won a Super Bowl. He's the Jerry Sloan of the NFL. But with the exception of just a shockingly bad first seven weeks of the season the Titans have been pretty good over the last few years. Ignoring their injury-riddled 1-6 start this season, the Titans have gone 34-15 since the middle of the 2006 season. They could be primed for a real nice bounce back. Of course, it's all or nothing with Vince Young at the helm.
Baltimore (24-to-1)
This team is slowly but surely getting whittled away by age, injury, and mismanagement. But this is another club that has a decent foundation and is just 13 months removed from a trip to the AFC Title Game and just a month removed from a Divisional Round loss. So they have experience and some of the young guys may be entering their prime. I am still not sold on Coach Harbaugh but the foundation is in place.
Miami (30-to-1)
With the incredible, out-of-nowhere success that the Dolphins experienced in 2008 they were set up for a catastrophic fall in 2009. That didn't happen, as the Fins went 7-9 with four losses of a touchdown or less (including three to close the year). And that came despite losing their Pro Bowl starting quarterback in the third game and having to lean on a first-year starter. The Parcells Plan normally calls for a jump in Season 3. They are very raw but really should be playing next January.
Cincinnati (35-to-1)
It will be hard for the Bengals to match this year's success simply because of the amazing amount of emotion that they experienced this year, dealing with death on more than one occasion. But they have one of the best quarterbacks on this list as well as a defense in the Top 7 in just about every major defensive category. They can run the ball, play defense, and have better passing weapons than they displayed. This team is really just a couple offensive linemen (and maybe a new coach) away from being really good. And if the Aint's can get one why not the Bungles?
Washington (50-to-1)
Do not think for one second that Mike Shanahan isn't going to step in and have an immediate positive impact on this organization. Especially with a Top 10 defense to work with. They need to overhaul the offensive line and find some receiving threats. But there is a strong foundation here and if this club runs the ball and plays good defense they will be in the mix. This one is a reach, but Carolina was near these odds several years ago and they came within a field goal of winning it all over New England.