NFL Handicapping: Easiest and Toughest Schedules
by Trevor Whenham - 9/8/2009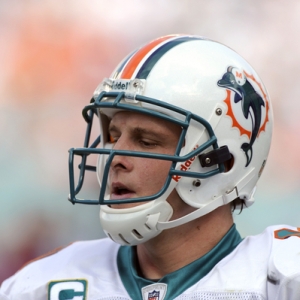 As we get ready to handicap the NFL season there are so many different aspects we have to deal with - quarterback play, offensive line, defensive line, running game, secondary depth and on and on and on. One of the most important is the team's schedule. The importance of the schedule in the NFL can't be overstated - it is much easier for a team to beat a weak team than a strong one, obviously. That means that assessing a team's schedule is very important.
Unfortunately, that can be a very difficult thing. The only thing we can do at the start of the season is use the records from the previous year, and we know that a team can play very differently than their record from the previous year - Miami was 1-15 the year before winning the AFC East last year. Still, looking at the NFL strength of schedule can give us a means of assessing how teams may perform. Here's a look at some of the team's that have schedules that will make it easier or harder for them to succeed:

Soft Schedules

Chicago - Jay Cutler picked a good time to move to Chicago. The Bears have the easiest schedule in the league this year. Or at least on paper they do. Their opponents were a league-worst 105-149 last year. Looking at their schedule shows why trusting strength of schedule can be dangerous, though. The schedule is so easy because the Bears play a lot of teams that struggled last year. Some will struggle again, but it seems very reasonable to think that Green Bay, Seattle, and even Cincinnati will be significantly better than they were last year. That means that this schedule is deceptively simple.

Minnesota - Brett Favre returns to the NFL to face the second-easiest schedule in the league. If he doesn't easily win three of his first five games - Cleveland, Detroit, and St. Louis - then we'll really know that this isn't the strong contender that people think the team is. Even better, all three of those reasonably easy games are played on the road, so that means that they get to play tougher opponents in the comforts of home.

San Francisco - The 49ers are a team that could put together a pretty good year this year, and their schedule - the third easiest according to the numbers - could help them. If the Niners can find success early on and find themselves in a good position down the stretch then they will be more than able to finish strong - their last two games are at home against the Lions and then at the Rams. Based on what we know about the Niners and those two teams now those can be penciled in as wins right now.

Rough Roads

Miami - The Dolphins' incredible turnaround last year was helped out by facing a reasonably easy schedule. If they want to maintain their momentum this year they will have to play extremely well - this is one tough schedule. The first three games alone could crush the soul of any team - at Atlanta, at home with Indianapolis, and then at San Diego. A winning record through that gauntlet would be proof that the Dolphins were no fluke last year.

Carolina - The Panthers are showing signs of recovery, but their schedule won't make it easy for them. Their road to success is only barely easier than Miami's. After opening at home to Philadelphia the Panthers have to play five of their next seven games on the road, and four of the five are against teams that stand a good chance of making the playoffs. The Panthers could be out of it by the middle of November if they aren't careful.

Atlanta - The Falcons will have to be sharp to prove that they are a good team over the long term again. They open at home with tough games against Miami and Carolina. If they can survive those then they have to get very comfortable with the inside of their chartered jet - six of their next eight games are on the road. The Falcons aren't the oldest or most experienced team in the world, so this schedule does nothing to help them.