NFL Handicapping: Effect of Three Fired Coordinators
by Trevor Whenham - 9/10/2009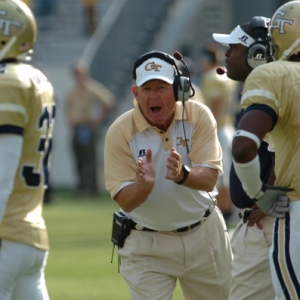 There is total lunacy going on in the NFL. Among the golden rules of the league was that coordinators simply did not get fired in the weeks before the season. Coordinators have so much responsibility for what a team does on the field that it makes little sense to disrupt a team by making a change like that. Or at least it used to make sense. In a bizarre new trend, three different offensive coordinators were fired within a week, and all in the last week of the preseason. The first time it happened - in Kansas City - the news was shocking. By the time the third firing took place all you could really do is laugh about it.

Oddsmakers have never had to deal with this kind of thing before, so like the rest of us they have no way to really know how this is going to impact teams. That's why they haven't moved the lines significantly. There is confusion, confusion leads to uncertainty, and books hate dealing with uncertainty. So, is there a way to tell what the impact of these firings is going to be? To do so you really need to look at each situation separately. Though the moves were made close together, and though the first firing likely paved the way for the other two, each one came about because of very different circumstances. Let's take a look:

Kansas City Chiefs - Chan Gailey was the first to go. He had been with the team last year, and probably should have been let go well before he was. The fact is that he was retained as part of new coach Todd Haley's staff mostly based on economics. The team had made so many changes in the offseason, and spent so much money doing so, that they preferred to use the experienced Gailey because he was under contract than to pay him not to coach and then pay another coordinator as well.
In hindsight, Gailey and Haley were a pairing that just wasn't going to work. Haley just finished being an offensive coordinator himself, and a good one at that. He was also considerably more aggressive with his offense than Gailey has ever been. Typically a new coach would have brought in someone who knows the kind of system the coach wants to run and is committed to running it. Gailey wasn't that guy, and because he had previously worked with many of the players it would have been difficult for him to change his approach and become that guy. That meant that Haley felt that he had no choice but to take over.

So will it work? I'm not sure. On one hand, I believe in what Haley does offensively, and I think that players thrive when given the freedom that he gives them. I'm not convinced, though, that he has the talent there to do what he wants to do, or the time to properly install the offense and create the mindset. I also have a real problem with Haley's decision to call plays himself. Being a head coach, especially for the first time, is an incredibly difficult, time consuming challenge. There is no way that Haley can do both jobs effectively - especially since the OC job will demand so much of his time now to get things ready. You can call me pessimistic in the short term, but I think Haley will get things sorted out in Kansas City over the long run - especially if he focuses on picking the right coordinator in the offseason.

Tampa Bay Buccaneers - This one is pathetic. I will have to see a lot on the field to believe that the hiring of Raheem Morris as head coach, a guy who has never ever been a coordinator and is barely old enough to shave, was anything other than a terrible idea. The hiring of Jeff Jagodzinski and his subsequent firing does nothing to build Morris' case. Jagodzinski was fired as head coach at Boston College for flagrantly ignoring the wishes of his employer. Morris didn't know him but had to know his reputation. He hired him anyway.
The reports of what Jagodzinski was doing are hilarious - apparently he didn't know how to run practices, he couldn't install an offense, and he wasn't comfortable calling plays. In other words, he was the worst offensive coordinator ever. That's strange because he had been an OC before - most recently in Green Bay in 2006.
In hindsight, though, the Packers were bland and inept offensively en route to an 8-8 record, and then went 13-3 the year after he left, so maybe it was clear all along that Jagodzinski is no offensive genius. The Bucs were already a team that looked to be in trouble, and this firing only makes them look and seem even worse. It's hard to take this team seriously after this firing, but it was hard to take them seriously before, too, so nothing has changed.

Buffalo Bills - This one is turning into a he said, he said debacle. Coach Dick Jauron fired coordinator Turk Schonert largely because the offense had been beyond incompetent in the preseason and showed no signs of improvement. Schonert had apparently been contradicting Jauron in meetings with his players, and after he was fired took swipes at the head coach every chance he got, saying that Jauron wanted an overly simplistic offense. Jauron kept asking for changes, and Schonert, clearly figuring he was too smart to listen, wouldn't make them. The issues were particularly intense because the team had to figure out how to utilize the massive wide receiver firepower it has, and it was trying to implement a no-huddle offense.

If things were as bad as it seems they were then getting rid of Schonert seems like a very good thing. There are problems, though. This creates confusion about just what kind of offense they are going to be running, and it doesn't immediately address the fact that this team has looked terrible in the preseason. The uncertainty and frustration isn't going to help make Terrell Owens happy, and an unhappy T.O. makes for an unhappy team. There are also real concerns about new OC Alex Van Pelt. The long time Bills backup QB is reasonably new to coaching, and this is a huge jump in responsibility for him. It remains to be see if he is ready for it. My strong suspicion is that the Bills will do what they do best - yet again waste some real potential and turn a promising season into a frustrating one.