Indian Cowboy NFL Research
by Indian Cowboy - 11/7/2009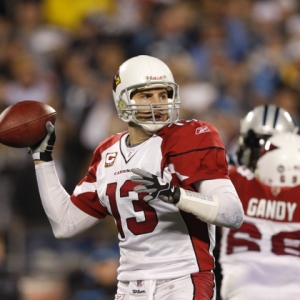 I have become well known in part for my research that I provide daily and weekly on games. This has been a staple of my NFL handicapping and this research is what I base my selections off of. In this spot I have provided my NFL research for Week 9. Check out my numbers, stats, trends and leans on the respective games. Before you bet a game, check out the research that goes with it and we are confident it will add to your knowledge regarding the game.
Arizona vs. Chicago
I have learned not to bet against Kurt Warner and the Cardinals. This team will step up when they have to and lay down when you least expect them. Both these teams come off ugly losses. The Cardinals come off an ugly loss to the Panthers, who got revenge from last year's playoff loss, and the Bears come off one of worst franchise losses ever to the Bengals. I'm just staying away from this game in its entirety.
Washington vs. Atlanta
Atlanta has had some tough losses lately, including the one to the Saints on Monday Night Football and the week before to the Cowboys. I like the Falcons here to bounce-back but the Redskins have taken a lot of heat as a team overall of late. I just don't want to ride with the 70 percent of the public here who also backs Atlanta, but certainly my lean is on the Falcons to get back on track.
Kansas City vs. Jacksonville
Watch out. The Jags are 3-4 and with a win here they get back to ".500" football. I am just staying away from this game, though, as the Jags come off a tough loss to the Titans in what was a revenge game for Tennessee. Plus, Kansas City comes off a terrible performance against the Chargers in Arrowhead. I am just staying away from this game in its entirety as well.
Green Bay vs. Tampa Bay
The battle of the Bays. Except for the fact that Tampa Bay is winless as they return home from a European trip where they got hammered by the Pats. That trip was nothing more than a show to bolster the Patriots market abroad. After all, why else would the NFL feature the New England Patriots versus the Tampa Bay Buccaneers abroad? I like the over here as TB likely puts up a few points and Green Bay looks to take its frustration out from a Favre regular season sweep.
Miami vs. New England
Miami is fun to watch. This team is 3-4 now including winning their last three of four straight up. They have also covered their last three of four ballgames as well. Heck, if they would have held on against New Orleans, they could be 4-3. I have learned not to bet against Coach Bill in a division game. And, once again, I don't want to do that here despite the fact the Dolphins are playing well. No thanks.
Detroit vs. Seattle
I seriously thought about taking Seattle here. They come off a tough loss to Dallas and the Cardinals prior to that. This was similar to their big win over Jacksonville at home by around 40 points when they desperately needed to win a game. But, I don't want to lay double-digits as it's a big blanket for the Lions to get underneath. Plus, the Lions are a bit healthier now and they can surprise you on the road like they did during the first half against the Bears earlier this year. I would not be surprised to see an over, though.
San Diego vs. New York Giants
It's tough to go against either of these teams. The Giants have their pride hurt with back-to-back losses to the Saints and Eagles in blowouts. They host the Chargers here. The Chargers were impressive against Kansas City on the road and got the job done against the Raiders. I do not want to lay or give the 4.5 here. No thanks.
Tennessee vs. San Francisco
Give Vince some credit for coming in and helping his team get its first win of the year. San Fran comes off an impressive performance against the Colts, staying inside the number and nearly winning outright. I lean on San Fran here at home as they look to get back to .500 but we'll see if last week was a fluke for Vince or if the Titans are indeed turning the ship around slowly.
Dallas vs. Philly
These two teams exchange wins, it seems, each time they play. With Dallas losing 44-6 to this team last year, this is certainly a big revenge game for the Cowboys. In that same token, Philly is playing lights out right now at 5-2 and McNabb is using all his weapons available to him. Plus, he gets back Westbrook for this game. I can see this game going both ways, frankly, as Austin has become a solid threat for the Cowboys and Romo looks to get the monkey known as the Eagles off his back.
Pittsburgh vs. Denver
Its tough to go against the World Champs but having said that, the Broncos are 6-1 and come off their first loss of the season. Bear in mind that the Broncos are the same team that defeated the Patriots at home outright by a similar spread. I would not be surprised if that happened again this time around on Monday Night Football where the public is set up to get buried each and every week. An exception to this rule was last week with the public Eagles covering easily. I like the Broncos here.