NFL Office Pool Picks - Week 15
by Trevor Whenham - 12/16/2009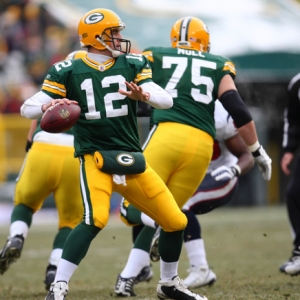 Last week looked like a reasonably straight forward week on paper and, with the possible exception of the Monday Night Football game, it turned out just that way. Let's hope that this week goes as well. As always, these picks are straight up, not against the spread:

Indianapolis at Jacksonville - I am a little bit tempted by the Jaguars here. Indianapolis has nothing left to play for, and Jacksonville is a solid team. I would have called for an upset if Jacksonville had managed to beat Miami last week, but they didn't, so I won't. Take the Colts.

Dallas at New Orleans - This is what the dreams of a perfect season come to - win here and the Saints are very likely to run the table. I think that they certainly will. Dallas is less talented and far less consistent than the Saints, and New Orleans always seems to find a way to pull it out in the end. Take the Saints.

Chicago at Baltimore - For a while it looked like the season was lost for the Ravens, but they are playing well now and things have set up for them to have a good shot at the playoffs. They can't afford to lose again, though, so they really need this game. Thankfully they are playing an incompetent offense and challenged defense, so they shouldn't have too much problem. Take the Ravens.

New England at Buffalo - It's obviously not easy to trust the Pats right now - they just aren't the team that they have been recently. Despite that, though, they are the best team here. Buffalo does some things well, and they have the ability to surprise, but if both teams play to form then New England wins easily. Take the Patriots.

Arizona at Detroit - The Cardinals played a terrible game last week, but we know that they are much better than that. The Lions played a terrible game last week, and that was pretty much exactly to form. You always have to look for the better team to win - especially when one team is significantly better. Take the Cardinals.

Cleveland at Kansas City - This is one of the worst games of the year, and if there were a way for both teams to lose they would find it. Neither team can be trusted, so I guess I'll take the home team in the absence of anything else. Take the Chiefs.

Atlanta at N.Y. Jets - Both teams have issues at quarterback - and issues all over the field, for that matter. They are both capable of decent play at times, but their problems make them both hard to embrace. In the end I'll take the Jets, but only because they are at home. I don't feel great about this game. Take the Jets.

San Francisco at Philadelphia - The Niners were pretty impressive on Monday Night Football, and they still have slim playoff hopes. If this game were being played in San Francisco then I would pick them to pull off another upset. It's not, though, so I expect Philadelphia to take a tough game at home. Take the Eagles.

Houston at St. Louis - The Texans are a frustrating, underachieving team who I have all but given up on. In a case like this, though, there isn't much choice but to go with them. The Rams can theoretically win a game - they have done it once this year already - but you sure can't expect them to do it. Take the Texans.

Miami at Tennessee - This is a very interesting game. Both teams are playing well right now, and both have slim playoff hopes that they are fighting to keep alive. This isn't quite an elimination game, but it almost is. It's hard to find a significant edge anywhere, so I'll lean towards the home team. Take the Titans.

Oakland at Denver - Don't spend much time thinking about this one. The Raiders are planning to start Charlie Frye at QB. If (and when) he falters, they are left with the pathetic JaMarcus Russell or the newly acquired J.P. Losman. None of those are good options. Take the Broncos.

Cincinnati at San Diego - This one could be a playoff preview. The big difference is that the Chargers have won eight in a row and are looking more than solid while the Bengals are coming off a dismal performance against the Vikings. San Diego is clearly the better team, and they will prove it. Take the Chargers.

Tampa Bay at Seattle - The Seahawks are a lousy, frustrating team plagued by injuries. They haven't done much at all this year, and have achieved just the results they deserve. Fortunately for them, they are up against an even worse team this week. Take the Seahawks.

Green Bay at Pittsburgh - The Packers are rounding into impressive form over the last couple of weeks. Meanwhile, the Steelers have gone on a dramatic, hard-to-believe freefall. Green Bay is playing for a home playoff game, and that's more than enough motivation here. Take the Packers.

Minnesota at Carolina - This one doesn't take much thought. Carolina is just playing out the season, and they have all sorts of injury issues. After one bad game the Vikings bounced back and looked very impressive on Sunday. They should look at least as good this week. Take the Vikings.

N.Y. Giants at Washington - This certainly isn't the most interesting Monday Night game of the year. The Giants need to keep winning to keep their season alive. The Redskins' players have three games left to figure out what they are going to get Jim Zorn as a going away present. I'll take the Giants, but I'm not that happy about it.
---
Most Recent NFL Office Pool Picks