NFL Office Pool Picks - Week 4
by Trevor Whenham - 9/29/2009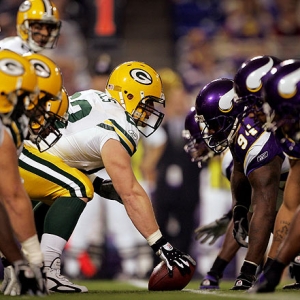 It was a good week for making NFL picks last weekend. Games generally made more sense in Week 3 than they did in the second week. This week we enter the first of eight bye weeks. That means fewer games, so fewer chances for us to be wrong. That's good news. Here's a look at this week's action. Remember, all games are picked straight up, not against the spread:

Detroit at Chicago - The Lions finally got a win last week, and they deserved it. They are in a much tougher spot here, though. The Bears have gotten better each time they have played, and Jay Cutler appears to be settling into his new surroundings. Chicago doesn't have to be at their best to win this one. Take the Bears.

Cincinnati at Cleveland - The Bengals have two gritty wins under their belts, and would have three if not for that bizarre deflection in the Denver game. Cleveland has absolutely nothing going for them - the quarterbacking is a joke, their coach is incompetent, and their defense is extremely suspect. This one won't be close. Take the Bengals.

Oakland at Houston - The Texans are the hardest team in the league to read right now. When they are at their best they are extremely good, but they can also be incredibly bad. Luckily, they are only playing the Raiders. Oakland has the worst quarterback in the NFL - not just now but over the last decade. Even the schizophrenic Texans can't blow that. Take the Texans.

Seattle at Indianapolis - The Seahawks have struggled this year. They have problems all over the field, and they haven't yet looked confident or effective. That puts them in a tough spot here. Indianapolis is coming off a huge performance at Arizona, and is playing with a real swagger on offense. Take the Colts.

Tennessee at Jacksonville - The Titans must feel like they are cursed. They haven't played particularly badly, but bad luck or bad circumstances means that they are winless. Jacksonville has a win, but they still haven't played as well as the Titans. If Tennessee can learn to field punts then they should be fine here. Take the Titans.

N.Y. Giants at Kansas City - The Giants are cruising. They played great against the Cowboys, and totally immobilized the Bucs last week. They'll continue to look good against a team that is improving, but doing it at a glacial pace. Kansas City will struggle to score, and they will struggle to stop New York. Take the Giants.

Baltimore at New England - New England badly needs this win to prove that they are still the serious contenders everyone assumed they were. I'm not sure that they'll get it, though. Baltimore is playing better than anyone right now. They have been tough on defense and explosive on offense. This game will be tough, but I give Baltimore the edge. Take the Ravens.

Tampa Bay at Washington - These are two bad teams. Tampa Bay has absolutely no offense, and will be breaking in a new QB this week, Josh Johnson, in a probably futile attempt to find some. Washington looks like a lost team, and is in real danger of getting their coach fired if they don't shape up soon. They should come through in this one at home. After all, someone has to win. Take the Redskins.

Buffalo at Miami - Over the long term I think that Chad Henne is going to be a solid NFL QB. It might not happen right away, though - especially because the Dolphins have struggled even before he was forced to start. Buffalo hasn't been particularly strong recently, either, but they are in a good position to take advantage of Miami's woes. Take the Bills.

N.Y. Jets at New Orleans - Both teams are playing very well and have been two of the big stories of the early season. One of them has to take their first misstep here. I think it will be the Jets. Not only will they be playing on hostile ground, but they weren't as strong last week as the score would suggest - they benefited from two fumbled punts, and that won't happen again here. Take the Saints.

Dallas at Denver - I have a hard time trusting either one of these teams right now. As much as I didn't think I would ever be saying this, I think that Denver will make it to 4-0. I don't really know how they are winning, but they are doing it, and they will have the advantage of being at home. Take the Broncos.

St. Louis at San Francisco - I won't spend much time on this one. San Francisco is a pretty good team who would be 3-0 if not for Brett Favre's last second heroics. St. Louis is a long way from being a good team. Take the Niners.

San Diego at Pittsburgh - The Steelers have stumbled badly out of the gate this year. Their offense has struggled, and they have totally forgotten how to run the ball. San Diego hasn't exactly been dynamic and effective, either, but they have done more things better than Pittsburgh has done so far. That gives them the edge. Take the Chargers.

Green Bay at Minnesota - Despite having a combined record of 5-1 neither of these teams has been quite as strong as they were expected to be coming out of the preseason. Back then I would have picked Green Bay to win here, but they have been far too inconsistent since. That means that Minnesota gets the edge here. Take the Vikings.