NFL Preseason Betting Do's And Don't's
by Trevor Whenham - 7/30/2009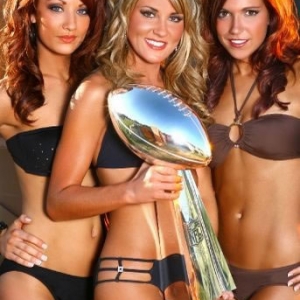 The preseason is the time when NFL players and teams try to get tuned up for a long, grueling season. The season is obviously far less physical for sports bettors, but it can be just as grueling - especially if you aren't prepared for it. Just like players and teams need to get into game shape before they can compete at their best, bettors need to use the preseason to get ready to win as much as they possibly can. To help you do that, here are some Do's and Don't's for the NFL preseason:

Do: Get familiar with the two-deep depth charts. Casual fans know the big names on the big teams. That means that if that is all you know then you don't have any edge over the rest of the bettors out there, and you aren't likely to make any money. The preseason is a good time for you to get familiar with more players on more teams. Ideally, you want to know not just the starters but also the key backups. It won't do to just know their names, either. You need to know the places where teams are vulnerable, and the places where an injury really won't matter much.

Don't: Get sucked in by big numbers from fringe players. Every year in the preseason a few players post massive numbers. That means they get hyped, and that usually means overhyped. For so many reasons, the preseason means absolutely nothing, so don't assume that the preseason numbers will have any relation to what will happen once the games count.

Do: Read local newspapers to get insights about what is happening on teams. Beat reporters spend their lives surrounded by the team they cover, and that means that they know what is going on. That can be dangerous because they can be blinded by their familiarity or can have developed subconscious biases. If you keep that in mind, though, then you can get tremendous insight into teams and the strengths they possess by reading what those closest to the team are saying.

Don't: Get sucked in by national stories. Throughout the preseason you'll be bombarded with dozens of stories from national writers or news services. Though they are interesting they are almost always useless when it comes right down to it. National writers might not even have seen a team or a player first hand before they write about them - they could rely on second hand reports, the word of their contacts, or even wire stories for what they write instead. Even if they have seen things for themselves they won't have spent a long time watching the teams, and what they write lacks context and could be just an isolated incidence that is different from what has happened throughout the entire camp.

Do: Pay attention to how rookies are adapting. You can't really predict how well rookies are going to play based on the preseason, but you can get a sense of how well they are going to adjust to the transition to the big time. Look for things like how well the veterans are speaking about the young player - especially if he is a high draft pick, how he is holding up physically to the punishment, and the tone of his comments to the media. It's often not hard to spot a guy early on that is almost certain to struggle in his first year.

Don't: Pay attention to how veterans are performing. Once a player has been through a few preseasons he knows what he has to worry about and what doesn't matter. If his job is secure then he'll do exactly what he needs to do to get ready for the regular season, but nothing more. A veteran who appears to be doing nothing in the preseason problems intends t to look that way. You can't make real assessments of veterans until the season starts.

Do: Consider how coaching staff changes will impact teams and how it is going so far. New coaches or coordinators want to put their own stamp on their teams, and that usually means new schemes, new systems, and often new personnel. The preseason is a great time for you to consider what those changes are going to look like, and how successful they are likely to be in the short term. You can also get a sense of how well things are going so far, and how well the team that is assembled suits the system the coach would ideally have.

Don't: Believe anything a coach says. Coaches lie. It's as simple as that. It is not in their best interest to answer questions from the media honestly, or to give away any more information than they possibly have to. If you ever make a betting decision based solely upon what a coach says then you almost certainly have made a bad bet.