New NFL Overtime Rules and Betting Effect
by Pat Spence - 3/8/2010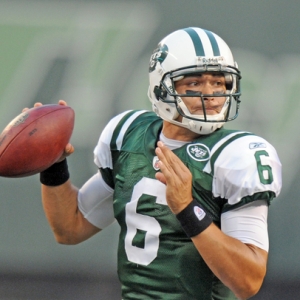 In 1974 the NFL adopted sudden death overtime for regular season games, allowing for ties if neither team scored in the 15 minute extra period. Playoff games have always been sudden death. Now, after ironman Brett Farve's Minnesota Vikings didn't get the ball and a chance to win or tie in the 31-28 NFC Championship loss to eventual Super Bowl Champion New Orleans Saints, the NFL Competition Committee is considering a rule change, but only for the Playoffs.
Under the current rules, the first team to score wins. These are the proposed rule changes: 1. If the first team with the ball scores a TD they win and the game is over. 2. If the first team with the ball scores a FG, then the other team gets the ball with an opportunity to tie or win. 3. If both teams make a FG the next team to score wins.
This new concept will be discussed with teams and players at league meetings March 21-24 in Orlando. If it comes to a vote a minimum of two thirds of the teams would need to agree to the changes for new rules to be adopted. There will be no change for the regular season as the NFL is notoriously slow in making wholesale changes, but in the playoffs it could have an effect on the lines and totals.
Betting lines on what normally might be very close games with a higher likelihood of overtime could have higher lines. What would usually be a very tight spread could move higher as the winner in overtime is more likely to score a touchdown and win by six points as opposed to the current OT situation where almost all overtime games are won by only three points, keeping the score closer. Oddsmakers will have a new wrinkle in their systems for the playoffs to account for this change.
Totals for close and high-scoring games such as the NFC Championship Game will likely also inch higher as an overtime game will increase the final score from three to nine points more than the current 'normal' three-point margin of victory. If the first team scores a touchdown the total would be three points more than the usual field goal line. If the first team with the ball only scores a field goal the other team can add three more points to tie or six more to win, and if they tie another three to six points will be added. No doubt Los Vegas will build this into their total formulas and totals for the upcoming playoff s will be higher.