Interesting NFL Championship Game Props
by Trevor Whenham - 1/21/2010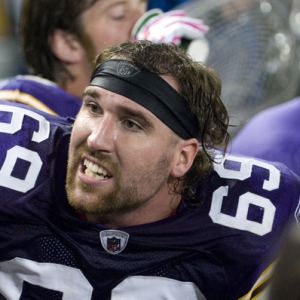 The best part about the NFL playoffs is the crazy number and range of prop bets that are available for the games. This trend really reaches a crescendo for the Super Bowl, but there is no shortage of interesting props for this weekend's Championship round. Here's a look at a few of the more interesting (all props are from Bodog):

Peyton Manning total passing yards – 'over/under' 265.5 - This one is fascinating. On one hand, Manning is coming off an MVP season, and he holds the records for most 300+ yard passing games and 400+ passing games in NFL playoff history. On the other hand, he has passed for better than 265 yards just once in his last five games, he averaged an underwhelming 5.6 yards per attempt last week against Baltimore, and he is facing the best pass defense in the league this week. It will be especially interesting since he's going to be passing a lot despite New York's defense because the Colts have no real running game right now. This one really could go any way. The 'under' is currently paying even money, so that could make it worth a shot.

Which AFC QB will have the most interceptions? - Again, another very interesting one surrounding the quarterbacks. The immediate reaction would be to pick Sanchez - he threw 20 picks this year, and is prone to panicking when things get rough. It's not that straightforward, though. Manning threw 16 picks of his own - his most since 2001. Sanchez has as many picks in two playoff games - one - as Manning had in his one. Manning has shown in the past that he doesn't protect the ball as well when stakes are high as he does in the regular season - when they won the Super Bowl he had seven picks and just three TDs. Most significantly, Manning is going to be passing like crazy against the best pass defense in the league, while the Jets are going to do everything they can to help Sanchez avoid mistakes. Both players are at -115 right now. If the public starts to back Manning and the price moves a bit then I'd be tempted by Sanchez.

Will Adrian Peterson fumble? - Peterson hasn't had the year we have quickly come to expect from him, and it seems like a lot of the highlights on TV have been of his fumbling. When I first saw that yes was at +170 for this prop, then, my instinct was to take it. On a closer look, though, Peterson only had fumbles in five of his 17 games this year, so that price is a long way away from providing value.

Totals receiving yards for Sidney Rice – 'over/under' 77.5 - Rice has emerged in the public conscience as a star in his last two games, with 253 receiving yards and five touchdowns. It's no surprise, then, that the 'over' is quite significantly favored here (-135 compared to +105 for the 'under'). Here's the thing, though - Rice was under 77.5 receiving yards in the four games prior to this outburst, and in 10 of his first 15 games. The Saints are going to be focused on Rice this week, and it's really hard for receivers to stay red hot for three games at the best of times, so the 'under' looks pretty attractive in my eyes at this price.

Jared Allen total sacks - over/under 0.5 - The 'under' is at +105, so it would be nice if that was attractive. I think that it might be. Allen had 14.5 sacks in the regular season, but only four in his last eight games. He went without a sack in five of those eight games. Drew Brees wasn't sacked at all last week, and his offensive line kept him clean in five other games during the season as well. Allen certainly isn't going to sneak up on the Saints, so the 'under' is worth a look.

Who will score the first TD for the Jets? - The Jets are going to come out early and try to establish the run. They have to - they can't pass effectively, they have the top run offense, and the Colts were only 25th against the run in the regular season. That means that it seems at least reasonably likely that the team will score on the ground. Thomas Jones is at 3/1, and Shonn Greene is at 13/4. Greene has scored in both playoffs games, and Jones has scored in three of his last four, and 11 of 17 on the year. Either one is a reasonable choice, and might even be tempted to take both - you'd still be getting even money or better that they will score their first TD on the ground, not through the air. That seems more than reasonable - especially since they ran for 21 touchdowns and threw for just 12 during the season.