NFL Power Rankings Week 14
by Robert Ferringo - 12/16/2010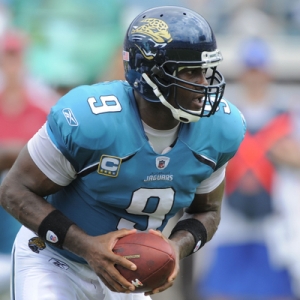 Don't mail it in.
It's been a long, grueling NFL season and we're heading down the home stretch. Some teams – like some gamblers – have strengthened their position and they are poised to make major moves through the final three weeks of the regular season. Other teams – like most gamblers – were dealt a harsh injection of Reality weeks ago and they are ready to cry "uncle" on this charade.
Motivation is generally a more important factor when handicapping college football, especially this time of year around bowl season. But discerning the motivation behind an NFL team this time of year becomes a crucial part of late season maneuvers. Which teams are mailing it in? Which teams are closing out with momentum for next year? Who is resting players and setting up for the postseason? Who is still trying to claw its way into meaningful January ball? All of these questions should be front and center when trying to evaluate who to get behind and who go against through this final month.
Here's a quick breakdown:
Rich Getting Richer: New England, Atlanta, Pittsburgh, New Orleans
These teams have the best records in their respective conference and are doing what they can to lock up first-round byes. Unfortunately for the Falcons and Saints, only one of them can earn the division title and a bye.
Playoff Shuffling (Charging In): Baltimore, Philadelphia, New York Giants, Jacksonville
If the playoffs started today these teams would be in the dance. They are teams that are trying to not only lock up their playoff tickets, but also build momentum for a deep playoff run.
Playoff Shuffling (Backing In): New York Jets, Chicago, Kansas City
If the playoffs started today these teams would also be in the dance. But right now they look more like they are just trying to take a knee on the regular season and get to the playoffs than trying to build up any steam.
Free For All: San Diego, Indianapolis, Tampa Bay, Seattle, St. Louis, Green Bay
These teams are essentially competing in playoff games every week. Seattle and St. Louis are deadlocked for a division title. San Diego and Indy are in the rare desperate situation (for them) of trying to catch a division leader. Tampa Bay and Green Bay need some wins and some help. But mainly they need wins.
Trying To Finish Strong: Miami, Oakland, Buffalo, San Francisco, Houston, Cleveland, Detroit
Some of these teams are delusional enough to think that they are still in the playoff hunt (Oakland, Miami, San Fran). The others are bad teams that are just trying to build up their win totals to respectability and not be a laughingstock.
In Limbo: Dallas, Arizona
I have almost no idea what to make of these teams. Are they going to keep playing hard? Are they not? Who knows.
Mailing it In: Carolina, Denver, Cincinnati, Tennessee, Minnesota, Washington
These are the teams that are dealing with dysfunction, injury, disillusionment, and/or some other type of internal strife to deal with. These are the guys that are just playing out the string and just waiting for this season to end.
With that in mind, here are my Week 15 NFL Power Rankings:
1. New England Patriots (11-2) – The last place that anyone looks when giving credit to a streaking team is the offensive line. However, the return of Logan Mankins was one of the most critical things that happened to this team this season and the increasing health and production from the line is at the heart of New England's five-game winning streak. The Patriots are 7-2-1 ATS in their last 10 games despite being the consensus No. 1 team in football. They will play the rest of the regular season without Brandon Spikes, who is suspended for failing a drug test.
2. Atlanta Falcons (11-2) – This week is definitely a difficult situation for the Falcons. The opponent – Seattle – is one of the most wretched teams in the league. However, Atlanta is coming off a stunningly easy 31-10 win over Carolina and they have a critical clash with hated rival New Orleans on deck. This is Atlanta's third straight road game, and if they are at all looking ahead to the Saints they could get ambushed out in Qwest.
3. Pittsburgh Steelers (10-3) – Two pick-six plays last week really bailed out the Steelers against the lowly Bungles. But don't be fooled by last week's 16-point result. If you kick out a blowout win over Oakland in Week 11 then the Steelers have an average margin of victory of less than four points. But while they don't really blow anyone out their only losses this year have all been to elite teams (Baltimore, New Orleans and New England).
4. New Orleans Saints (10-3) – Six straight wins for the Saints and they don't want to take a loss this weekend and risk Atlanta clinching the division title. However, while the Saints have quietly positioned themselves to defend their title I am seeing some troubling signs. Their defense has allowed a whopping 10 red zone opportunities in the last two games. And just because neither the feeble Rams nor the Bengals could cash in that doesn't mean that better teams won't. Also, only one of New Orleans' 10 wins this year has come against teams with a winning record (Pittsburgh, Week 8). The Saints are just 3-7 ATS on the road and 1-7-1 ATS as an underdog of 3.0 or less.
5. Baltimore Ravens (9-4) – It's funny to me how bettors are loading up against the Ravens this week. Only about 35 percent of the action in this game is coming in on the home team and I think most of it has to do with their near-collapse against Houston. However, Baltimore really dominated this game before leaving the door open late. But isn't that exactly what the Saints have consistently been doing lately? The Ravens are just 1-7 ATS on Sunday following a Monday Night Football game, but they are 44-21-1 ATS as a home favorite.
6. Philadelphia Eagles (9-4) – The Eagles have dominated this series lately, going 5-0 straight up and ATS since December of 2008. The underdog is also 10-2 ATS when these two get together, with the Eagles' last two wins – both as a favorite – the only time that the chalk has cashed in this series. Philly has hit the Giants for 112 points during the last three meetings. But there is supposed to be below-freezing temperatures, chance of snow, and 16 mph winds. We'll see how Philly's speed holds up in the elements.
7. Green Bay Packers (8-5) – Remember I said at the start of the year that the Packers could wind up being one of the most disappointing teams in the NFC? Well, they don't have to worry about that title because Dallas wrapped it up over a month ago. But Green Bay is still in a desperate position. I am handicapping this week's game in New England as if Aaron Rodgers is playing because, concussion or no, I don't see how he doesn't suit up. His hit was not DeSean Jackson-esque. But it's always tough with concussions. For as much flak as this team has taken for its running game – and no, it is not that good – they have the eighth-fewest runs stopped for a loss or no gain.
8. San Diego Chargers (7-6) – The up and down season of the Chargers continues. Two weeks ago this defense was absolutely manhandled by Oakland. Then last week they dominated both lines of scrimmage and demolished Kansas City. Now they have a quick turnaround for tonight's game and I don't expect a letdown here with in-state foe San Francisco coming down for what could be considered a playoff game for both teams. The Bolts are just 2-9 ATS after giving up 14 points or less but they are also 11-4 ATS in their last 15 December games.
9. New York Giants (9-4) – Only four of New York's last 29 games over the last two years have resulted in wins over teams with winning records. They also have eight losses against above .500 teams mixed in there and the other 17 games have come against weaklings. So excuse me if I'm not fully buying into this sketchy, turnover prone team. They are one of the few teams with the speed in the front four to contain Mike Vick, especially now that Jason Pierre-Paul seems to be turning the corner. However, if they want to finally snap Philly's dominance of them they have to push the Eagles around and avoid turnovers.
10. New York Jets (9-4) – Wait, so the Jets aren't going to win the Super Bowl? I wholeheartedly buy into the theory about Mark Sanchez struggling in cold weather. He missed way too many throws last week. And when I say, "missed" I'm talking about overthrowing guys by 10 feet. I do expect the Jets to answer the bell this week in Pittsburgh because they are back in their best role as an underdog. They are 10-4 ATS catching points and 11-5 ATS as a road underdog. This isn't a bad team. It is just a team that isn't playing very well.
11. Indianapolis Colts (7-6) – Here we have just another vintage situation for Peyton Manning to come through in. The Colts are 12-2-2 ATS against a team with a winning record and they are playing for their postseason lives this week. No chance they don't answer the bell. The last six meetings between these teams have been decided by a touchdown or less with an average margin of just 3.5. However, it has to have been at least a decade since these two played this late in the year and the Colts were looking up at the Jags in the standings.
12. Chicago Bears (9-4) – That, my friend, is reality spearing the Bears right in the chest. Chicago's 125 combined sacks and quarterback hits allowed is No. 2 in the NFL (Washington is No. 1) and their 3.8 yards per rush is tied for No. 27 in the league. But that's just the basics. Any more sophisticated metric that evaluates offensive lien play has the Bears amongst the worst in the league. I really don't see how this team can win over the next month if they can't run the ball and can't protect their mistake-prone quarterback. The defense, despite a poor outing, is still getting the job done. They are the only team that plays a Cover-2 that is in the Top 10 in defensive yards per drive allowed (25.34).
13. Kansas City Chiefs (8-5) – Matt Cassel practiced on Wednesday but I will still be surprised if he suits up for this in-state rivalry game this week. The debacle that is Brodie Croyle definitely puts pressure on him to try to rush back. But that could end up being even worse for this team if Cassel gets knocked out and they have to turn to Croyle mid-game. And how effective will he be even if he is under center? I felt that Cassel was playing well above himself as is, and this injury could be what brings him back to earth. Keep an eye on the 'under' with this team. They still have one of the most efficient running games in the league and they are No. 1 in turnovers per drive. Only one in 20 drives has ended in a TO for this club.
14. Jacksonville Jaguars (8-5) – It's very simple: if the Jaguars are for real – something I have been saying that they aren't for most of the season – they will win this weekend in Indianapolis. A victory would clinch the AFC South for the Jags and essentially eliminate the Colts from the playoffs. Good luck driving a stake through Peyton Manning's heart in Indy. The Jaguars are 5-1 ATS in their last six trips to Indianapolis and the road team is 6-1 ATS in this series. They key will be the success of their toss sweep, which is becoming one of the most effective runs in the game. I know MJ-D is getting all the love for the success of this running game, but the Jaguars offensive line is ranked No. 3 in the NFL in adjusted line yards.
15. Tampa Bay Buccaneers (8-5) – There is no way in hell that I actually think that this team is in the top half of the NFL. They are 0-6 against teams that had a winning record when they faced Tampa Bay and all eight of their wins have come against teams with losing records. Tampa is just 3-14 ATS at home and I am giddy thinking about how much I will make betting against them in 2011. They lost starting DT Gerald McCoy and LB Quincy Black for the season. They have now lost six starters in the last three weeks and had five rookies starting on offense when they kicked off against the Redskins. Also, Raheem Morris is incurring plenty of bad karma this week by vowing to start Geno Hayes, who was arrested and tasered this week.
16. Miami Dolphins (7-6) – The Dolphins are currently No. 31 in the league in offensive yards per point at a pathetic 18.53. Last year there were four teams that posted an OYPP of 18.6 or lower and they won a combined 12 games, so I'd say that the Fins have made lemonade this year out of a lemon of an offense. Their defense finished in the Top 10 in total yards, passing, rushing and points allowed. They managed just six first downs last week and only scored their 10 points because of gift-wrapped Jets turnovers.
17. Cleveland Browns (5-8) – Eric Mangini is waffling about which quarterback to go with this week, but I think that the answer is pretty simple. If Colt McCoy is healthy and fully recovered from his high ankle sprain then he has to start. He needs as many reps as he can get. For as physical as this team's front seven is they are still not making enough "big plays" with their run defense. They have the fewest tackles for loss in the NFL and they are ranked just No. 29 in adjusted rushing defense.
18. St. Louis Rams (6-7) – This is only the fifth showdown between the Show Me State rivals, St. Louis and Kansas City, since 1997. Kansas City has won and covered all four meetings. This is St. Louis' first home game in three weeks and they have been pretty spry on their own turf. They are on a 4-1 SU and ATS rush at home and their average margin in those victories is 11 points per game. I think with the pressure mounting in Kansas City and the Matt Cassel situation that this is a really strong situation for the Rams to earn a statement win. I still contest that they will be the NFC West representatives.
19. Oakland Raiders (6-7) – The Raiders are actually one of the squarest bets on the board this week, taking 85 percent of the action in their game with Denver. But before we get too loose with our loot remember that the Raiders are 6-21 ATS as a favorite, 5-16 ATS as a home favorite, and 17-35 ATS in all home games. The individual talent in the front four and secondary can keep this defense competitive. But their linebackers are still horrendous (and Rolando McClain may be out again this week, weakening it even further) and there are simply too many breakdowns for them to get the job done. They have given up 30 or more points in three of four games.
20. Houston Texans (5-8) – Despite just a 2-7 ATS mark over their last nine games the Texans are taking an astounding 82 percent of the action in this week's game. Good luck with that. Mario Williams has been shut down for the year due to a sports hernia. So now one of only about two starting defenders they have that can actually play defense is gone. Enjoy your last three weeks of employment, Gary Kubiak. If Houston were smart it would dump these last three games for draft position and then pick up Jon Gruden.
21. Dallas Cowboys (4-9) – Yet another game going 'over' for the Cowboys last week. That is now 10 consecutive games that have sailed the total and there has been an average of 53 points per game notched in Dallas games this year. That number climbs to 56 points per outing if you discount Dallas' 13-7 loss in Washington to start the year. They still can't stop anyone through the air and they are just 3-7 ATS in their last 10 games against the Redskins. Also, the favorite is just 6-20 ATS in the last 26 meetings between these rivals.
22. Washington Redskins (5-8) – I'm officially done making excuses for this team and I will never, ever understand how this club couldn't make it to .500 this year. They very, very, very easily should have been up 20-0 last week in Tampa Bay. If they can't win a game against a team that is essentially handing them a win I don't see how they are going to win another game this year. This franchise has morphed into the Bengals of the NFC and it is tough to believe that at one point they were headed to Detroit with a 5-3 mark. Oh, and brilliant move to cut your punter for missing a high snap instead of cutting A) the long snapper or B) the kicker that missed two chippy field goals earlier. Finally, if Shanny actually does start Rex Grossman this week I will lose the last shred of respect that I have for him.
23. Minnesota Vikings (5-8) – This team is not put together for cold weather. As good as their running game and defense is/was, this is still a dome team that hasn't fared all that well in cold weather over the last several seasons. Mix in some quarterback uncertainty, a short week of prep, and now a new venue and this is going to be one awkward week for a team with nothing to play for. The home team has gone 13-3 ATS in the last 16 meetings but Minnesota is clearly abdicating some of its advantage this week.
24. San Francisco 49ers (5-8) – Both Takeo Spikes and Patrick Willis will be playing with casts on their right hands on Thursday night. That's going to make it awfully tough to wrap up on a slickster like Darren Sproles or a thumper like Mike Tolbert. But the biggest thing working against the Niners this week is that I don't trust their coaching staff to properly prepare their team on a short turnaround against a far superior team.
25. Tennessee Titans (5-8) – Jeff Fisher has given up on life. The fact that he didn't even attempt to win last Thursday's game against Indianapolis (he could have kicked a chip shot field goal and then tried for an onsides kick with under a minute left) tells me that he has really mailed it in on this year. I can only surmise his team is going to follow him. They do have revenge for the ass kicking that they took in Houston a few weeks ago. But this team has no motivation, nothing to play for, and is that trashy backdoor cover away from being 0-6 ATS in their last six games. The locker room is reportedly split over the Vince Young situation as well and this team is just mailing it in.
26. Seattle Seahawks (6-7) – Still not sure if Seattle sucks or not? No team in the NFL has been blown out as many times as the Seahawks have this year, and that includes sad sack teams like Detroit and Cincinnati. Peter Caroll may not be second-guessing the decision to ditch Deion Branch and T.J. Houshmandzadeh, but I certainly am. Also, this team leads the league in rush attempts stopped at or behind the line of scrimmage, with one in four of their rush attempts resulting in a stuff.
27. Arizona Cardinals (4-9) – For years the Cardinals struggled with games in the Eastern Time Zone. But going back to last year they are 3-1 ATS in those spots, despite a 41-7 loss in Atlanta in their only 10 a.m. PST start this year. Arizona is 4-1 ATS in their last five against the Panthers, the underdog is 4-0 ATS in the series, and the visitor is 5-0 ATS in the last five meetings. Arizona is not only one of the worst teams in the league at generating big plays, but they are averaging just 22.91 yards per drive, which is No. 31 in the league.
28. Buffalo Bills (3-10) – The Bills are just 1-4 ATS in their last five games against the Dolphins. And the soft underbelly of the Buffalo defense matches up terribly against Miami's inside trap running game. Yet, with the exception of a meltdown in Minnesota their last four road games have been one win and three losses by an average of fewer than five points per game. Also, it has kind of slid under the radar, but Paul Posluszny and Donte Whitner are finally starting to pay dividends, as they are No. 4 and No. 6 in the league, respectively, in tackles.
29. Detroit Lions (3-10) – Just in case you didn't think that Drew Stanton was an accident waiting to happen, his performance last week should have cleared it up. But, to be fair, any team that is down to its No. 3 quarterback is going to have some serious offensive issues. The Lions are 8-1 ATS in their last nine games against a team with a winning record and 6-1 ATS in their last seven against the Bucs.
31. Cincinnati Bengals (2-11) – Wait, so T.O. wasn't the answer? Does anyone remember who was lamenting all the time wasted by major news networks (see: ESPN and every bobblehead media bloke in the country) on the Bengals this preseason? Anyone remember who was saying that was all just a waste of time? If you want the definition of letdown, the Bengals are 1-9 ATS in their last 10 after facing Pittsburgh. The one cover was this year against Indianapolis and came via a "meaningless" backdoor touchdown with 2:35 to play in a 13-point game.
31. Denver Broncos (3-10) – I don't even know what to say about this mess. They are ranked lower than the Bengals because at least Cincinnati is losing to good teams. Denver has played eight of its games against the two most horrific divisions in football (the AFC and NFC West) and this is the best they can muster. They are just 2-7 ATS against the Raiders, and although they have revenge for a 59-14 ass mauling they took back in October I don't see any fight in this group. The dog is 7-2 ATS in this series and the road team is 5-0 ATS. But Denver has been alternating quarterbacks this week and we don't know if there is going to be a Brady Quinn sighting this Sunday.
32. Carolina Panthers (1-12) – The Panthers looked as helpless as any team I've seen in some time last week. I nearly fell out of my chair this week when I saw that they were favored over the Cardinals. Carolina is just 1-6 ATS in their last seven games overall and 1-6 ATS in their last seven home games. They are still pathetic.
Robert Ferringo is a writer and a professional sports handicapper for Doc's Sports. He has banked profit for his clients after five of seven winning football weeks and is rolling out more predictions this week. You can sign up for his college football and NFL picks and get more information here.