NFL Power Rankings Week 16
by Robert Ferringo - 12/22/2010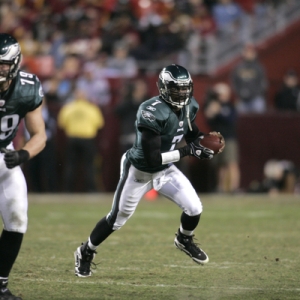 Ho-ho-home field advantage is what I'm really honing in on this week, especially in the games featuring teams that are already eliminated from the playoffs. It's Christmas weekend and think about which would be a more advantageous situation: waking up in your own bed, in your own house, with your family on Christmas Day to enjoy the holiday, or waking up in some random hotel and putting together a makeshift Christmas with your significant others because your 5-9 team is on the road this week?
I'll opt for the guys sleeping in their own beds. It's probably not an angle that's going to get a lot of play this week. But it is one of those "real world" issues that NFL handicappers need to consider when making their selections this week.
With that in mind, here is my slightly abridged and lightning fast Week 16 NFL Power Rankings (because if you are anything like me you still have holiday shopping to do!):
1. New England Patriots (12-2) – If the Patriots play like they did on Sunday night this weekend in Orchard Park, they could be tested. New England's defense is not nearly good enough to where this team can just show up and lay the wood to people. That said, the Patriots are 12-4 ATS in the last 16 meetings and they haven't lost to Buffalo in 14 chances. But I'm just saying: the Patriots are Buffalo's Super Bowl twice a year. Be wary that New England doesn't start slacking. After all, this is still a very young team.
2. Atlanta Falcons (12-2) – The Saints-Falcons rivalry is, without a doubt, the most underrated in the NFL. These teams really hate one another and I think that gets glossed over quite a bit. The Falcons have covered three straight and four of five in this series. However, their last three wins were all in the role of underdog. Atlanta has covered six straight overall and Matt Ryan is an amazing 19-1 at home as a starter.
3. Pittsburgh Steelers (10-4) – The Steelers have something to play for Thursday night. Carolina does not. This is a game where Pittsburgh could probably pick its own score, and if they give up more than 10 or 13 points there is a serious problem. With Troy Polamalu ailing that makes securing a first-round bye and a home game that much more critical for this team.
4. New Orleans Saints (10-4) – Tough loss in Baltimore last week, but that was a tricky spot for the defending champions. However, I can say that I have some concerns about this team being able to beat a quality opponent on the road. They are just 1-1 this year playing away from home against a team that is presently above .500 and that win was against overrated Tampa Bay. New Orleans does bring revenge to this game with Atlanta, as they missed a chip-shot field goal that would have won the game in OT in the first meeting.
5. Baltimore Ravens (10-4) – I just cannot get over the fact that I don't trust Joe Flacco in a big spot. He is a very good quarterback, but that guy just misses way too many big throws. And I'm talking about him bumbling easy, open throws at critical times like near the goal line and on third down. It is official: I don't think that Flacco is a big time player. Not yet (if ever). He is good. But the guy just doesn't have the "it" that Big Ben has and he never will.
6. Philadelphia Eagles (10-4) – While everyone is still applauding the Eagles comeback (or lamenting the Giants collapse) I am sitting here thinking two things about Philadelphia. First, they can't really stop anyone. Safety Nate Allen is done for the year and a bad pass defense just got worse. And against big, physical offensive lines (hello, Atlanta) they get manhandled. Second, no one (besides Chicago) in the NFC has a prayer of stopping Mike Vick. Any time he wants to run he can pretty much do whatever he wants.
7. Green Bay Packers (8-6) – Just an incredible effort by the Packers in Foxboro last Sunday. I was one of the few prognosticators – if any – that suggested that the Packers were due for a down year and would potentially miss the playoffs. I may end up being right, but I will 100 percent say that they deserve to be playing January. This is definitely one of the best teams in the NFC but they just haven't put it together.
8. San Diego Chargers (8-6) – Is it too little too late? The Chargers are 1-5 ATS as a road favorite. And even though they are twice the team that the dysfunctional Bungles are I think that this week's scenario – nearly a double-digit road favorite against a talented-but-bumbling team – is a bad one for San Diego. As bad as the Bungles are, how can you trust this Chargers team to cover 10 points on the road?
9. New York Jets (10-4) – I actually loved the Jets last week and shouldn't have been such a pansy and should have gone much bigger on them in Pittsburgh. I am very interested how Mark Sanchez handles Chicago's Cover-2. Is he going to get frustrated and try to force the ball down field (leading to turnovers) or will he take advantage of the soft underneath stuff and patiently check down. If they Jets want to win this week they need Sanchez to patiently check down and then pound it down Chicago's throat in the red zone. Maybe it works. Maybe it doesn't. But that's their best option.
10. Chicago Bears (10-4) – Kudos to the Bears for yet another dominating effort on Monday Night Football. However, I think that this week's game against a more desperate Jets team is a bad situation for Chicago. The Bears could be prime for a letdown after demolishing a rival on Monday Night Football (road teams that win on MNF and then turn around and are favored the next week only cover about -38 percent of the time; and yes, I just made that stat up). And since they have already clinched a playoff spot this game means less to them. Add in the fact that the Bears always – no matter who the coordinator is – seem to struggle against the 3-4 and the Bears could get knocked around here. Oh, and did I mention that a decisive game against archrival Green Bay is on deck? Bad spot for the Bears.
11. Indianapolis Colts (8-6) – I know that a lot of people are wary of the Colts this week. People really like how the Raiders are playing and this short line looks like a trap for square/public bettors. But the Colts are 13-5-2 ATS on the road and they are 16-6-2 ATS as a road chalk of 3.0 or less. And let's think about this: Peyton Manning vs. Jason Campbell. Who do you have?
12. New York Giants (9-5) – Like so many others, I have no idea how the Giants bounce back from Sunday's loss. This team always seems to play its best when it is an underdog and when its back is against the wall. But the reality is that this team only beats bad teams. They are just 4-10 SU and 2-12 ATS dating back to last year against teams at .500 or above.
13. Kansas City Chiefs (9-5) – Even though it cost me a pretty penny, I couldn't help but be impressed with this Chiefs team. I love that running game and if there wasn't enough information suggesting that Gunther Cunningham has absolutely no idea what he is doing as a defensive coordinator, the fact that Clancy Pendergast has completely turned around this Chiefs defense in less than a year should seal the deal.
14. Jacksonville Jaguars (8-6) – I have absolutely no idea how people haven't figured out how to stop the Jaguars offense this year. They only run about three plays: an inside trap, a toss sweep, or a pass play. And by "a pass play" I mean that they have all of their receivers run down the field or clear out and then David Garrard checks down to a back or tight end. That's all they do. Check down, check down, check down. That's it.
15. Oakland Raiders (7-7) – Regardless of how these last two games go – and even though Oakland is essentially out of the playoff hunt they have a HUGE say in who is going where this January – this has been a great season for Oakland. Had they not let that Arizona game get away in September things would look a lot different for this team right now. Oakland is 4-1 ATS in its last five against Indianapolis. Also, it has been pouring all week in California and it is supposed to continue through Sunday. Advantage: Raiders.
16. Miami Dolphins (7-7) – I have no idea how an otherwise normal, functional team could be such a great bet on the road and such an atrocious one at home. Miami is now 17-44-1 ATS in its last 62 home games dating back over the past eight years. This week their trap running game is going to have a hard time puncturing that exceptional Detroit front four. If the Fins want the win they have to be able to throw the ball. But this one feels to me like the Cleveland game all over again.
17. Tampa Bay Buccaneers (8-6) – I told you so. This team probably should be ranked about No. 24 or No. 25. But I do like their playmakers on offense. Tampa Bay is 5-16 ATS in its last 21 home games. But they have a huge advantage this week against the worst road team in the NFL. Seattle not only has to make a killer cross country road trip and play a 10 a.m. PST game, but they are also atrocious on grass. All that said, how much do you really trust Tampa as a favorite? The Bucs did hammer Seattle, 24-7, at Qwest last year but they benefited from five Seattle turnovers in that one.
18. Cleveland Browns (5-9) – I will admit: was kind of buying into this team when they beat New Orleans and New England and then took the Jets to overtime in consecutive weeks. However, this team is just 1-5 ATS in its last six and 3-7 ATS in the last 10. But at this point it's really all about getting Colt McCoy reps to prepare him to be next year's starter. With divisional rivals Baltimore in Pittsburgh to close the year the Browns are definitely not a team that is going to mail it in. But injuries (they just lost two more defensive starters) are starting to take a toll on this physical team.
19. St. Louis Rams (6-8) – The Rams kind of fell asleep for the second and third quarters of their biggest game of the season last week. But despite being outplayed they were only down seven with a chance to get a stop and get the ball back with about 3:30 to play. Of course, on the first play of that critical series Jamal Charles broke an 80-yard run, but at least the Rams didn't fold. They will have to get better play from their linebackers this week against a Niners team that will want to pound the ball.
20. Houston Texans (5-9) – I can't wait until next season when everyone tries to convince me that this is their AFC sleeper team. Can't. Stop. Anyone.
21. Dallas Cowboys (5-9) – That is now 11 straight games going 'over' the total. I know they couldn't stop the buzz saw that is Rex Grossman. But if they can't slow down Arizona and Red Skelton this week then this really might be the worst defense in football. Cardinals vs. Cowboys on Saturday night: Merry Christmas.
22. Washington Redskins (5-9) – if you think you are getting four touchdowns out of Rex Grossman, or that his career can any way match the trajectory of Jake Plummer, you are high.
23. Minnesota Vikings (5-9) – The second half of the Monday Night Football debacle was a team just mailing it in. They are 0-5 ATS against the Eagles and the underdog is 1-5 ATS in the last six in the series. I don't think that Brett Favre will play this week. But I definitely want him to. This team is going to lose by 20 regardless. Having Favre in there will just secure us a couple more points on the line.
24. San Francisco 49ers (5-9) – Do you think that anyone in this organization realizes how different their season would look right now if they had just beaten the atrocious Carolina Panthers on Oct. 24? I really don't know if there has ever been this much concern on a 5-9 team's starting quarterback but there is a little drama surrounding Mike Singletary (you don't say?) and his choice of signal caller. He is not announcing a starter until Sunday. Does it matter? I say no. The Niners have beaten St. Louis five straight and are 9-3 ATS in the L12 meetings.
25. Tennessee Titans (6-8) – Here is a stat about Jeff Fisher: he has made the playoffs six times in 16 years. Now I ask you: is that good or is that not good? Think about having a playoff team once every three years. I think there would be a lot of teams that would take that. However, I do agree that the guy gets treated like some mastermind when the numbers suggest he's probably just mediocre. Then again, having Mr. Manning in the division does tend to skew those playoff numbers.
26. Seattle Seahawks (6-8) – It looks like everyone in the bobblehead media is finally coming around to the conclusion that I made two months ago: the Seahawks really, really suck. All eight of their losses have come by 15 or more points and a majority of their wins were downright flukes thanks to goofy turnovers, special teams or other odd circumstances. This team has three-win talent and I almost hope that they do make the playoffs. Their home field advantage is so overblown this year that it might be enough to keep a spread under 10.0 against a team like New Orleans – who would beat them by 30 in a postseason game.
27. Buffalo Bills (4-10) – The Bills are now 7-2 ATS in their last nine games and there is no doubt that Chan Gailey has had a positive influence on this team. There is also no doubt that the Bills are a long ways from being truly competitive in their division. And I am willing to guarantee that you didn't realize that Ryan Fitzpatrick has a passer rating approaching 90.0 for the season (85.9) and a nearly 2-to-1 touchdown to interception ratio (23 to 12). That said, throw out a 49-point outburst against the Bengals and this team is averaging just 14.7 points per game in its last seven.
28. Detroit Lions (4-10) – This team has been one of the best bets in football and I think that they remind me of the Houston Texans, circa 2005. We'll see if they make the same mistakes Houston did, though, and not upgrade that horrendous secondary ASAP. This team is 7-3 ATS in its last 10 and the only losses were a two-point game at Buffalo, a bad game in Dallas, and a blown halftime lead against New England. I don't know how there could be talk about firing Jim Schwartz when he so clearly has this team headed in the right direction. Especially after they held on to Matt Millen about four years too long.
29. Arizona Cardinals (4-10) – Never in my handicapping life have I been so right about a team in April – you could see this train wreck coming months away – but done so little about it during the regular season. Ugh.
30. Cincinnati Bengals (3-11) – A big part of me really, really wants the Bengals to keep Marvin Lewis. Sure, he's one of the worst coaches of the last decade. But he's predictably awful and in the gambling world that is gold.
31. Denver Broncos (3-11) – Wow.
32. Carolina Panthers (2-12) – Hey, nice win for the Panthers. This team is horribly overmatched every time they get on the field. But I give them credit for the fact that they never mailed it in on this season.
Robert Ferringo is a writer and a professional sports handicapper for Doc's Sports. He has banked profit for his clients after five of seven winning football weeks and is rolling out more predictions this week. You can sign up for his college football and NFL picks and get more information here.