NFL Predictions: Most Improved Defenses
by Trevor Whenham - 9/4/2010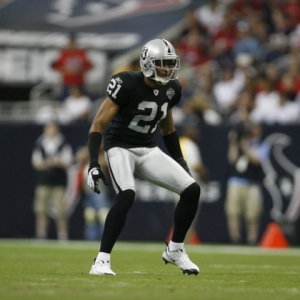 Last week I took a look at the five NFL offenses that had the best chance of being significantly improved. It's only fair, then, that we look at the four defenses with that distinction as well. Without further ado:
Oakland Raiders - This defense had some real issues last year - especially against the run. They should have that under control this year - at least they shouldn't be so laughably bad. The defense last year was chaotic - not a surprise given that it's the Raiders.
Rob Ryan left in a huff and John Marshall took over in what wasn't a smooth transition. They were very strong against the pass thanks primarily to the brilliance of Nnamdi Asomugha at corner. They just couldn't stop the run or force turnovers particularly well. Richard Seymour was supposed to help, but he joined the team late and it wasn't easy for him. He's been here for a full offseason now, and he's been joined by another wily veteran in John Henderson. Neither guy is as young as they used to be, but there is still some rubber on the tires. They are joined by a few very nice additions - Kamerion Wimbley could be a still if he works out since he only cost a third round pick, and Rolando McClain and Lamarr Houston are rookies with a whole lot of upside.
Most significantly, a franchise that has been beaten down for so long is now finally showing some swagger again, and that can't help but affect the play of this defense. There will still be some issues, but this team will be much better than 29th against the run, and that will help them as a team significantly.
Miami Dolphins - The Dolphins weren't a disastrous defense last year, but the unit was pretty much the same as the team - a little bit disappointing given what they were capable of on paper. I expect much bigger things from the defense this year.
The first reason for my optimism is Mike Nolan. The Dolphins were a long way from aggressive on defense last year, but Nolan is a bulldog, and he'll make this unit tough to contend with. Nolan has had a rough few years, but he can certainly coach, he's in the best position he has been in for a long while, and he'll be hungry to find success again. He has a lot of nice pieces to work with. Karlos Dansby was an excellent free agent addition at linebacker, and Koa Misi and Jared Odrick are rookies who are ready to play. The guy I am most excited about, though, is Cameron Wake. I watched this linebacker from Penn State play a lot when he played defensive end in the CFL for two years. He was a one-man wrecking crew, winning Defensive Player of the Year both years. He was impressive in limited duty last year for the Dolphins, and all reports are that his game has taken a real step forward this year. His skills and Nolan's aggressiveness could lead to a very exciting breakout season. The guy has drawn praise from Jason Taylor and many others. He could be one of the centerpieces of a good unit on a very good team.
Detroit Lions - The Lions really can't help but be better than they were last year since they were the worst defense in the league. They have been aggressive in the offseason, adding as many as six new starters to the unit.
The pass rush was brutal last season, and it has been a real target for improvement. Kyle Vanden Bosch still has some game left in him, and he's extremely confident in and familiar with Head Coach Jim Schwartz. Add in Corey Williams and all-World rookie Ndamukong Suh and you suddenly have a team that can make opposing quarterbacks uncomfortable.
The secondary hasn't added as much quality, but it has gained a bunch of depth, and has opened some options for improvement. The Lions have lost a couple of name players at linebackers, but Ernie Sims won't be missed as much as it seems because his attitude and mental focus weren't ideal.
This defense won't be topping the league in any categories, but they are going to be - like the rest of the team - much better than they have been.
Kansas City Chiefs - The Chiefs haven't made a lot of changes to what was a lousy unit last year, so some will be surprised to see them here.
I'm optimistic about them on this side of the ball for two reasons, though. First, Eric Berry is a freak, and his presence in the secondary will give the team an immediate boost. Most significantly, though, is the addition of Romeo Crennel. I'm not a believer in Charlie Weis, but Crennel is a coach who got a lot out of his defense at New England, and he will have this unit working much better than it has been in a short time. Weis gets billed as the genius, but Crennel is the better coordinator in my eyes. If he can get his message across then it will almost be like he is adding two tremendously talented players up front - neither Glenn Dorsey nor Tyson Jackson have even remotely lived up to expectations, but they have the talent, and I think Crennel stands as much of a chance as anyone of getting them back on track.