NFL Public Action Report: Championship Round
by Trevor Whenham - 1/22/2010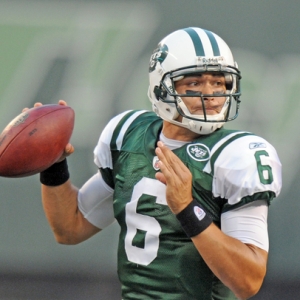 We are into the nitty-gritty of the NFL Playoffs, so now is where things really start to get good. There are, of course, only two games on tap this weekend. That means that betting volumes on each of the games is going to be much higher than a typical NFL game. High volumes means that the spreads and totals are going to be under a whole lot of pressure, and they will react strongly to unbalanced betting activity. Any line movement that we see this week, then, will be educational and should help us as we prepare to handicap the two big games. Here's a look at how the lines have moved:

New York Jets (+7.5) at Indianapolis Colts (Sunday, January 24, 3 pm ET) - This is an extremely interesting game. No one would have expected the Jets to be in this position with a week left in the regular season - they hadn't even clinched a playoff spot. In fact, they wouldn't have even made the playoffs if the Colts hadn't quit in the second half of their game and given the Jets the easy win. Not only are the Jets here, but they have received a huge amount of attention because of the prowess of both their running game and their defense in the playoffs. A couple of weeks ago it would have seemed likely that the line here would have been in the range of about 10 points. Now it opened at just a touchdown. That sound you hear is people jumping on the Jets' bandwagon.

The line has opened at seven, but moved up to 7.5 so quickly that it was there before a lot of books even posted their number. The reason for that quick pressure was likely some fast smart money hitting the Colts - perhaps in an attempt to hit a nice middle if the line climbed up significantly. Just under 60 percent of all bets placed have been on the Colts. That's a significant amount, but not nearly as wide of a divide as you might expect when a public team with a reigning MVP hosts a Cinderella squad with a struggling rookie QB. Still, that split of bets has been enough to move the line up to eight in some places, and it is even flirting with going higher. It seems likely based on current trends that it will be in the 8.5 range by kickoff unless something changes.

Bettors are giving the Jets' defense a lot of credit. The total opened at a reasonably modest 40.5, but that wasn't low enough for bettors - it has fallen hard, and is now widely available at 39. Neither team has shown a particular preference for going 'over' or 'under' totals - the Jets are 8-9-1 in 18 games, and the Colts are 9-8 in 17, so the line movement does sound any alarms for either side.

Minnesota Vikings (+3.5) at New Orleans Saints (Sunday, January 24, 6:40 pm ET) - It seems likely that this one is going to be an exciting, offensive game. The problem, though, is that bettors don't seem to have a good idea of how it is gong to turn out - more bets have been made on the Vikings, but it's a very slight majority. The line first appeared at four, but widely opened at 3.5. There hasn't been much pressure on it since then. It can be found both at the key number of three and as high as four online, so this is truly a game where shopping around for the best price will be crucial regardless of which side you are on - the Vikings look better at three than 3.5, and vice versa for the Saints.

It's not a surprise that the line isn't moving on this one. Both sides are coming off of very strong games, they both have highly-regarded quarterbacks, their offenses are potent, and their defenses are underrated. You can make a compelling case for either team depending upon your view.

It's no surprise that the total is much higher here than in the earlier game. The Saints faced an astronomically, historically high total of 57 last week and still went over it. This week the line opened only slightly lower at 53. That's slightly too high for bettors, it seems - no book has moved it higher than the opening level, and it is showing an inclination to move downward. Neither the line nor the total is likely to make a big shift from where it is now.