NFL Futures Betting: Value in 2-0 and 0-2 Teams
by Darin Zank - 9/21/2011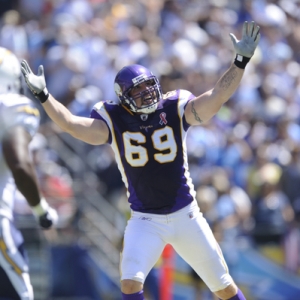 This NFL season may be headed into Week 3, but that doesn't mean we can't continue to search out value in the NFL futures betting market. There have been a few early surprises this season, such as the Buffalo Bills and Washington Redskins, and some early disappointments, like the Kansas City Chiefs. The trick now is to figure out if there's any long-term value in any of these surprise 2-0 outfits, or if they're just fly-by-night pretenders, or if there's an 0-2 team worth a gamble.
Seven teams have started 2-0, and some come as no surprise, such as the Patriots, Jets and Packers. But few expected the Bills, Texans, Redskins and Lions to rank among the undefeated at this point.
Seven teams have also started 0-2; the Dolphins, Chiefs, Colts, Vikings, Panthers, Rams and Seahawks. Now, 0-2 isn't a death sentence, but it is a problem. So we're left wondering if any of these teams is still worth a futures bet.
Bullish on Buffalo?
Before this season began most "experts" thought Buffalo was getting better under Head Coach Chan Gailey, but probably still destined to finish last in the AFC East. The Bills then pulled a pretty good shocker on opening weekend, pounding Kansas City, 41-7, at Arrowhead Stadium. And last week Buffalo rallied from down 21-3 at halftime in their home opener vs. Oakland to win, 38-35, on a late Ryan Fitzpatrick TD pass. So hopes are running high among Bills faithful of breaking their 11-season playoff drought.
But remember, the Bills were "good" enough to fall behind by 18 points last Sunday. And last year their defense ranked dead last in the league vs. the run. Last week they allowed the Raiders to rush for 131 yards.
So is Buffalo really that much better than last year's 4-12 performance? While they're 2-0, the Buffalo Bills schedule doesn't get any easier from here. The Bills still have two games each against the Patriots and Jets, and matchups with the Eagles, Giants, Redskins, Cowboys and Chargers. So it's still difficult to see how Buffalo is going to get to 10 wins.
Buffalo's good start hasn't meant much yet to its' futures odds, which means linesmakers still have their doubts. But that also means bettors bullish on their long-term fortunes can still get good deals. Bodog is offering the Bills at +1,200 to win the AFC East and 30/1 to win the AFC Championship.
What's Up in Washington?
Rex Grossman doesn't get anybody too excited, but with the former Bears Super Bowl starter at quarterback the Redskins have opened this season with wins over the Giants and Cardinals. However,, both those games were at home, which leaves the 'Skins with eight more road games. This week they're in Dallas for a Monday nighter, and then they visit St. Louis.
But the rest of the Washington Redskins schedule doesn't look that tough. Other than those two games with the Eagles, Washington has just three other games with teams that made the playoffs last year. And one of those is with 0-2 Seattle. Overall the 'Skins are playing the fourth-easiest schedule in the league this year, based on last year's cumulative W-L records.
Bodog is now listing Washington at +350 to win the NFC East and at 20/1 to win the NFC.
Feelin' Minnesota
I'm not sure how this is going to sound to anyone else out there, but of the seven 0-2 teams the outfit with the best chance to make the playoffs, in my opinion, is the Vikings.
Remember, this is a team that two years ago that -- had Brett Favre not thrown one of his patented stupid interceptions -- could have played in the Super Bowl. This year Minnesota led San Diego by 10 points in its season opener before losing by a touchdown, and they were 17 up on Tampa last Sunday before choking that one away.
Donovan McNabb is obviously not the long-term answer at QB for the Vikes, but if they can get some decent play out of him, and ride Adrian Peterson like the thoroughbred that he is, the Minnesota defense is still good enough to win games. And this week they get back veteran DT Kevin Williams from suspension.
The Vikings' bad team of last year played the Packers tough at Lambeau, and there's no reason to believe they can't play with the Bears and Lions in the NFC North this year.
Bodog is offering the Vikings at +4,000 to come back and win the NFC North this season, and at that same 40/1 to win the NFC.