NFL Handicapping: Teams That Have Thrown in the Towel
by Trevor Whenham - 12/20/2012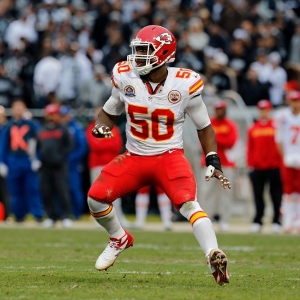 The last two weeks of the NFL season are very depressing in parts of the league. For some teams the season has been over for a long time, and everyone on and around the team knows it. They still have two games left to play, though, and for most of them there is nothing harder to do than to motivate yourselves and care when nothing is at stake. Here's a look at the eight teams that appear to have given up, and what remains for them over the last two weeks. If a team could be expected to actually show up for a game, then that could create some nice betting value:

Kansas City Chiefs - This team has dropped 10 of their last 11. The only win, of course, came on the roughest weekend in the history of the organization, and it was clearly fueled by adrenaline and emotion. They have since come crashing back down to earth and have had little fight against two lousy teams in Cleveland and Oakland. Their coaches are doomed, it's quite possible that no quarterback on the roster will be with them next year, and there is absolutely nothing from this year to build on for next year. They close out against a Colts' team that is fighting to secure their playoff berth, and at Denver, who will be looking to secure a first-round bye. In other words, they will be badly outclassed both weeks. They are desperate to have this season over, and they will continue to play like it. They will be massive underdogs both weeks, but there aren't enough points that you could be given to comfortably bet on them at this point.
Jacksonville Jaguars - After taking Houston to overtime in Week 11 and beating Tennessee the next week, it seemed like this team had found new life with Chad Henne at the helm. Since then, though, they have just looked tired and defeated. They haven't put up a fight three weeks in a row, and they will get blown out by the Patriots this week. They could theoretically challenge the Titans in the closer, but at this point in the season there is no reason to trust either team.
Detroit Lions - By not even bothering to show up against the Cardinals last week, they officially ran the white flag up the flagpole for the season. Atlanta and Chicago will both be looking to win their remaining games against the Lions, and Detroit will likely just lay down and let them. This team's locker room is completely broken.
Philadelphia Eagles - Nick Foles is going to be a decent quarterback, and despite everything else facing this team that could be a reason to at least take a look at them in their final two. The problem is, though, that they face Washington and the Giants — two superior teams in the midst of a very tough playoff battle. Philly will have a big disadvantage in motivation in both cases, and it will be tough for them. I don't expect them to get blown out like others on this list, but I don't expect them to win, either.
Arizona Cardinals - The Cardinals showed surprising competence last week,, though it came against a team in almost as rough shape as they are. I suppose there is a chance that they could build some momentum from the win. They play Chicago and San Francisco, though, and both games will likely have playoff implications. I prefer to think that last week was one of those totally senseless flukes that happen in this league — and isn't likely to happen again.
Buffalo Bills - The season has been a massive disappointment, and the defense was totally exposed yet again last week by the Seahawks. The only reason to have even a little faith in this team is their weak remaining schedule — at Miami and then home against the Jets. Miami is playing well enough to beat them, but the Jets are a bad joke, and that game isn't worth watching — never mind betting on.
Oakland Raiders - Things were supposed to have changed in Oakland in the post-Davis era. They haven't. There isn't a great answer at QB, there are problems all over the field, and the coaching isn't a long-term solution. The Panthers should beat them up this week. Next week against the Chargers should be impossibly ugly.
San Diego Chargers - The Norv Turner era is finally about to end — about three years after it should have. This team has never had any heart under Turner, and it has been worse than ever this year. After starting out 3-1 there is absolutely no reason they should be 5-9 right now. They should be able to easily win their last two against the Jets and Raiders, but at this point the only thing you can trust them to do is to disappoint you. They certainly won't be playing to save their coach's job this time around.