2012 NFL Power Rankings - Week 9
by Robert Ferringo - 10/30/2012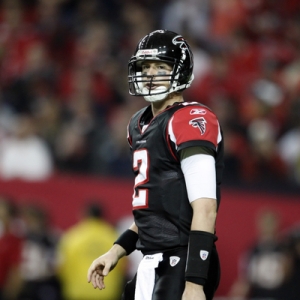 There are a lot of seemingly juicy lines on this week's NFL board. And Week 9 appears likely to be, in terms of betting action, one of the most lopsided of the season.
As of Wednesday, Denver (88 percent), Baltimore (91 percent), Detroit (83), Chicago (83), and Tampa Bay (82) were all taking the overwhelming majority of public bets. Houston (78 percent) and Green Bay (75) were not far behind.
One-sided betting is not a new phenomenon in the NFL. However, those seven games comprise half of this week's schedule. The public is loading up on some very shaky favorites, and after a month of really taking it to the books this could be the week that Joe Public gets caught with his hand in the proverbial cookie jar.
Conversely, as we get later in the season it generally becomes better to position your wagers on the opposite side of the public onslaught. We will see if that form holds during the NFL stretch run despite the fact that the league seems to be as polarized, in terms of performance, as it has been in some time.
With that in mind, here are Doc's Sports Week 9 NFL power rankings:
1. Atlanta Falcons (7-0) – Sean Witherspoon is going to be OK for the Falcons and shouldn't miss any time. But his ankle injury really highlights the one true weakness on this team: their poor depth on defense. Injury luck is really going to be the determinant of how far this team can go. But right now they are clearly the best in the business. Atlanta is 18-7-1 ATS in their last 26 games against a team with a losing record, and the Falcons will take advantage of one of the most underrated home field advantages in the league Sunday night.
2. New York Giants (6-2) – What's left to say? The Giants are the champions and they are playing like it. Unfortunately, we will have to wait to see what impact Hurricane Sandy has on this team this week. It's poor form to even think about football compared to the tragic storm, but there are logistical issues facing this team in the lead-up to Sunday afternoon's game. The G-Men thrive on the emotion of crisis. But they are just 7-17-1 ATS as a home favorite.
3. San Francisco 49ers (6-2) – San Fran's Monday night blowout actually snapped an amazing streak of 11 straight primetime – Thursday or Monday – games in which the underdog covered the spread.
4. New England Patriots (5-3) – Two weeks of rest and relaxation for this group. The Patriots have been shaky in the fourth quarter so far this season. But they can avoid that by being more efficient in the first three quarters, as they were against the Rams. There is still some value with this team.
5. Chicago Bears (6-1) – The Bears really pulled one out of their asses against the Panthers last week. Their offense was atrocious for the first three quarters. But when Jay Cutler had to get the job done he force-fed the ball to Brandon Marshall. Chicago's defense continues to just eviscerate opponents. But if this team doesn't do a better job of protecting a quarterback there is a clear ceiling for this group. The Bears demolished Jacksonville on the road earlier this year. And they have had back-to-back subpar efforts. Do they have a breakout performance in them this week or is this train slowing down?
6. Houston Texans (6-1) – Well, let's see which Texans team is going to show up this week. Is it going to be the one that legitimately thrashed the Titans and Ravens or the one that let the Jets hang around and got mauled by the Packers? I know the numbers on paper look great for Houston. But I'm telling you, the body language and the tape of this team tell me that they are not nearly as good as everyone thinks they are right now. That said, the Texans should be able to do whatever they want against the horrid Bills this week. Houston is 7-2-1 ATS in its last 10 games and 15-4-2 ATS against the AFC. They are also 5-0 in their last five games as a favorite of 9.0 or more.
7. Pittsburgh Steelers (4-3) – Big Ben looked outstanding last week against Washington. I know that every offense looks good against the Redskins, but Roethlisberger was on point. Pittsburgh had some creative wrinkles in the game plan last week. But the whole key this Sunday will be how the offensive line holds up against the Giants front four. If they get run over then this team is in for a long night. Pittsburgh is just 1-7 ATS on the road. But the Steelers are 7-4 ATS as an away underdog since 2007, with three of those losses coming last year.
8. Denver Broncos (4-3) – I hate to say, "I told you so" (no I don't) but I kept Denver in my Top 10 even when others weren't so sure. Just two weeks ago people were mocking Peyton Manning's arm strength and writing him off. Now some people are calling Denver the second-best team in the AFC. THAT is why you never listen to the bobblehead media. Denver needs a more explosive running back. Willis McGahee moves the sticks. But they need a game breaker in the running game to help relieve some pressure on the short passing game. Also, John Fox needs to be more judicious with McGahee's carries in blowouts. He didn't need to be logging carries on third-and-17 in a 30-point game last week.
9. Baltimore Ravens (5-2) – The public obviously doesn't care that the Ravens are down about four defensive starters and that they have been outgained by more than 400 yards their past two games. Over 90 percent of the early action is coming in on Baltimore this week as they head to Cleveland. The Ravens have dominated the Browns (who hasn't?), and they are 4-0 ATS in their last four trips to the Dawg Pound. But Baltimore is on an 0-5 ATS slide and they are on the verge of a possible meltdown.
10. Minnesota Vikings (5-3) – Here is another team that is teetering. The Vikings have lost two of three games outright and the makeup is starting to come off. If you look back, this team played one good game, with a great situational advantage, against San Francisco. Other than that, the Vikings have beaten a bunch of bad football teams. None of the other teams they have beaten currently have a winning record. They are only +18 in scoring this year and only +58 in yardage this season. So their record doesn't really reflect the rest of the stats.
11. Green Bay Packers (5-3) – This team desperately needs the bye week to get here. Offensively, they may still be without Greg Jennings and Jordy Nelson again this week. And their defense was a disaster even before Charles Woodson, Sam Shields and Nick Perry got hurt. They are one injury to Clay Matthews away from turning into the Saints. Green Bay is 11-2 ATS the game after failing to cover a spread. But they are just 1-4 ATS at home and they are 0-3 ATS this year as a favorite of a touchdown or more with uninspired efforts against New Orleans, Indy and Jacksonville.
12. Seattle Seahawks (4-4) – I'm not sure where to go with this Seahawks team. If you throw out their 20-point beating of Dallas then every game the Seahawks have played has been decided by a touchdown or less. This team has actually faced a very difficult schedule, with just three home games, three divisional road games, and four games against 2011 playoff teams. But they play virtually an identical style to the Vikings, and I'm not sure Seattle has done enough to warrant laying five points to any above-.500 team. The Seahawks are 5-1 ATS in their last six home games, though.
13. Philadelphia Eagles (3-4) – Of course Andy Reid should go to Nick Foles. It is actually ridiculous that he didn't do it sooner. Mike Vick is not an NFL-caliber starting quarterback. He's not. And while Nick Foles may not be great, just look around the NFL: there are all kinds of crappy quarterbacks winning games! Andrew Luck stinks. Russell Wilson is shaky. Christian Ponder never seems to throw the ball more than six yards downfield. The Eagles have one of the best backs in football and a potentially excellent defense. That should be enough. The Eagles are just 1-6 ATS this season against a harsh schedule.
14. Washington Redskins (3-4) – I predicted an emotional letdown out of the Skins last week, and that is exactly what happened. Now it is going to be interesting to see what they have left in the tank for this week's game. Washington-Carolina isn't exactly a rivalry. But it is a regional game pitting last year's "sexy" team against this year's "sexy" team. This game will come down to whoever's defense shows up
15. Dallas Cowboys (3-4) – I love the fact that because Dallas made that comeback – before their vintage, inevitable choke – it was just good enough to where people will talk themselves into believing in this team for the rest of the year. LOSERS! I can't say it enough. This franchise is a loser franchise and has been for 15 years. They are 4-10 ATS in their last 14 games and are 5-15-1 ATS in their last 21 conference games.
16. Cincinnati Bengals (3-4) – I feel like each of the past three weeks has been a make-or-break week for this young Bengals team. This week they are a home underdog to the surging Broncos, who have all of the public backing them. The Bengals lost 24-22 on the road to Denver last year and the underdog is 6-1 ATS in the last seven meetings. But the Bengals still did not have a win against an above .500 team last year, and they don't have a single victory over a team that is .500 or better this year. Until they prove that they can beat the upper crust this team is a pretender in my eyes.
17. Arizona Cardinals (4-4) – The wheels have definitely come off the wagon for this team. The Cardinals were humiliated on Monday night and that is now four straight losses straight up and five straight losses against the spread. Their incredible run – 11-2 SU run from last year into the first month of this season – was obviously a fluke. This team was consistently being outgained and, really, outplayed, but relying on goofy plays to earn close wins. They can't run, they can't protect the quarterback, and the offense – averaging nine points per game over the last four games – can't bail out what is still an underrated defense.
18. Tampa Bay Buccaneers (3-4) – It looks like corner Eric Wright will be out this week and he may miss some extended time for unexplained reasons (possible suspension). Tampa is already without Aqib Talib (suspension) for this weekend so they may end up starting a corner duo of E.J. Biggers and Brandon McDonald. Not good. But at least they have a combined nine years and 112 games of experience between them. It could be worse. I think.
19. Carolina Panthers (1-6) – Daryl Johnston, who is a guy that has been around and would recognize all-time greats, had an excellent analysis on Cam Newton last week. Newton had a ridiculous fumble into the end zone early in the game that teammate Louis Murphy fell on and fought for to get a touchdown. Instead of celebrating/thanking/congratulating Murphy after the play – like the rest of the Panthers – Newton just sulked over to the bench. The guy is not a leader, is horribly inaccurate, and is, basically, starting to look like a loser.
20. Miami Dolphins (4-3) – Matt Moore can absolutely win games for this team. I said last year that if they had gone with Moore instead of loser Chad Henne that the Dolphins probably would've made the playoffs. (And here is how bad Henne is: the Jaguars went with Blaine Gabbert with one arm last week rather than start Henne. Loser.) Anyway, Moore has moxie. And he has the backing of a surging defense that will take away Indy's running game. If you do that you can expose a grossly overrated Andrew Luck.
21. St. Louis Rams (2-5) – I said before each of the last two games and it just keeps playing itself out: Janoris Jenkins is a train wreck and can't cover anyone right now. He has been roasted for three easy touchdowns in the past two weeks and he is just getting abused. Look for that trend to continue as the season progresses.
22. Detroit Lions (3-4) – I am still not buying into the Lions at all. They can at least prove that they aren't the debacle that I think that they are by taking care of business against the "lowly" Jaguars this week. Detroit is a deceptively low 3.5-point favorite this week and will be a huge square play on Sunday. This Detroit team clearly plays up or down to its level of competition. And were it not for three instances of last-minute heroics these guys could be 0-7 right now. They have covered three straight spreads but, really, shouldn't have covered any of them. Will they continue to fluke their way to the cash?
23. New Orleans Saints (2-5) – See. I hate to say, "I told you so" (no I don't) but I told you so! This team is off the rails. And the main reason is that they can't stop ANYONE. The Saints haven't held an opponent under 24 points yet this year (including lightweight offenses like Carolina, Kansas City, San Diego and Tampa Bay) and they are giving up an average of 30.9 points per game. Things are only going to get worse over the next six weeks as they face the Eagles, Falcons (twice), Niners and Giants. I will be surprised if this team wins more than three games the rest of the way. The favorite is just 2-5 ATS and the home team is just 2-5 ATS in the Eagles series.
24. Tennessee Titans (3-5) – Here is another team that might have a chance to be something if they could just stop someone. Anyone. But the Titans still have what I refer to as an Accidental Defense, which means that they accidentally get stops. (Except Colin McCarthy, who is nasty.) And those stops usually occur when the other team screws something up rather than the Titans dictating something. Tennessee gives up six third down conversions per game, which is the sixth-most in the league. They have to get stops. Also, Matt Hasselbeck has had some success against the Bears, going 4-1 against them in the regular season in his career.
25. New York Jets (3-5) – Gross.
26. Indianapolis Colts (4-3) – Look, I know that the bobblehead media storyline is about how clutch Andrew Luck was and about how he has this team fighting for a playoff berth. But don't be fooled. The Colts should not have won last week, and just because Luck had a decent game (he had another blatant, easy INT dropped) against the No. 30 defense, I am still not buying into him. He has not impressed me at all. Playing against a cupcake schedule, Luck has a 74.6 rating, is completing just 55 percent of his passes, is 22nd in yards per attempt, has eight touchdowns to eight interceptions, and if it wasn't for an All-Pro year from stud Reggie Wayne those numbers would all be much, much worse. Don't believe the hype!
27. San Diego Chargers (3-4) – Some day we are going to miss Norv Turner. I swear we will. His incompetence is truly one of the most stable facets of a completely chaotic sport. This offensive line is the worst in football and completely sabotages the rest of the offense. There is nothing that can be done about it. And now that Philip Rivers isn't surrounded by Pro Bowlers at the skill positions he has proven that he's not good enough to carry this team. The defensive front seven is still dangerous. But the real red flag for this team – which has now lost three straight – is that they have played one of the easiest schedules in football and are still under .500. I don't see a turnaround.
28. Buffalo Bills (3-4) – Yeah, it's going to take more than two weeks to fix what is wrong with this defense. They are allowing 176.9 rushing yards per game and have yielded a stunning 234.3 yards per game over their last four outings. Now they face Houston's vaunted rushing attack. That's a problem. The Bills have pathetic personnel on defense, and only about three or four of the guys they are starting right now should be actual NFL starters. Scheme is not the problem – talent is. And that makes it worse.
29. Cleveland Browns (2-6) – Could the Browns be ready to go on a little run? Their spread is surprisingly low this week at home against reeling Baltimore. But the Browns do have revenge and a little momentum after last week's rain-soaked win over San Diego. They had one bad quarter against the Giants and Josh Morgan's dropped touchdown pass cost them a win in Indianapolis. That is all that is keeping this team from a four-game winning streak. That said, the Browns haven't stayed within a touchdown for the Ravens since 2007, so their 3.5-point spread this week might be a little ambitious.
30. Jacksonville Jaguars (1-6) – At first glance, one of my sneaky sleeper teams could be considered a massive flop. However, the Jaguars are 4-3 ATS in their games this year and they have two overtime losses by just three points. Both were on the road. This team is that close to being 3-4 despite a rash of injuries. They really aren't as bad as the record, and even their stats, suggest.
31. Oakland Raiders (3-4) – The Raiders have actually won three straight games in each of the last two seasons. This week they are favored to win their third consecutive game, this one over Tampa Bay. But the public apparently isn't buying in. Over 80 percent of the early betting has come in against Oakland, which is 8-25 ATS as a favorite going back to 2005. Oakland is also 18-39-1 ATS against a team that is below .500.
32. Kansas City Chiefs (1-6) – The Chiefs had not had a lead for a single second this season. Think about that for a second. (Their lone win came in overtime on a "walk-off" field goal at New Orleans.) The Chiefs completely imploded in their last game against the Chargers, turning the ball over a stunning six times. But, then again, they are the Chiefs. I can't believe that there is a human being alive that thought that a Romeo Crennel-Matt Cassel combo was a winner. But don't let all the bobbleheads fool you: a lot of people picked this team to win the AFC West this year. Not so much.
Robert Ferringo is a professional NFL handicapper has banked nearly $10,000 in football profit over the last 11 months he has had football picks. He nailed his 7-Unit Monday Night Football Game of the Year last week and will have another top play on MNF again this week. He will keep it going this week and is looking forward to building on his stellar football handicapping resume again this fall. You can check him out here.