NFL Preseason Handicapping: Common Betting Mistakes
by Trevor Whenham - 8/15/2012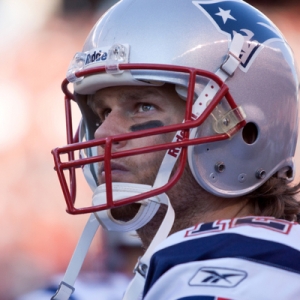 I hate the NFL Preseason. It is, for too many reasons to count, painfully pointless. For bettors who read too much into the games it can also be seriously misleading and, ultimately, very damaging to their bankroll. There are a lot of ways to make handicapping mistakes watching the preseason. Here are three big ones:
Buying into quarterback stats
Repeat after me — quarterback statistics in the preseason are totally and utterly meaningless. Veteran starters are limited in their playing time, so they are going to get outpassed and outperformed by the second stringers who are carrying the heavier loads for their teams. You can never be sure whether a particular player was lined up against a starting defense, or if the backups were getting their shot on that side of the ball. You don't know what kind of playbook the quarterback was using — were they using all the bells and whistles, or were they keeping things simple to make new players comfortable, shake off the rust, and avoid giving away secrets to their opponents? For those reasons and countless others any significance you attach to these stats is misplaced and potentially very costly.
That doesn't mean that you should just ignore quarterbacks entirely in these four games, though. How comfortable do they look in the face of a tough pass rush? When their primary and secondary receivers are covered do they adapt easily or panic? How is their mobility? Do they have good touch on their long ball? Do they seem to have strong chemistry with a newly-arrived player? The insights and useful information will come from observation, not perusal of the stat sheet.
Reading too much into 'camp reports'
People must love to read training camp reports because every major media outlet has multiple national reporters criss-crossing the nation giving first-hand accounts of what they see at training camps. The stories are almost impossible to avoid. They are also, for the most part, all but useless for serious handicappers. In fact, they can be misleading and can lead to real mistakes if you aren't cautious. What are the issues? There are too many to count, but let's look at the highlights:
These are national writers, or at least regional writers, who pride themselves on the number of camps they visit and the grueling schedule they keep. You really can't get a good sense of where a team is at in just one day, and you are very unlikely to get the best insight when you are seeing a different team every day — and traveling and writing in between.
Because of the tight timeframes and the number of teams they are covering the journalists have to be prepared before they get there because they don't have time to start from scratch. That means that they have decided what they are looking for and who they want to talk to in advance. It's almost impossible to get a true sense of where a team is at when you have made assumptions in advance.
The demands the writers face requires them to rely on the PR people for the teams to point them in right directions and to make players and coaches available. If the team is in control of the message then how much can you really trust that message?
When you only see one day of practice you lack context for what you are seeing. You'll often see one of these writers talk about the jaw-dropping performances a particular player had, and how that could mean they are due for a huge year. Those writers have no first-hand knowledge of what the player has done earlier in camp, though — how consistent they have been, how the coaches are using them, how they respond to different game-like experiences, and so on. Writers will always make big pronouncements about players, but they will only rarely be meaningful.
Worrying about records
There is no trophy for winning the preseason. Even if there was no one would care about it. The only point of the preseason is for teams to make sure they are ready when the games actually count. For some coaches that means that they will play at full intensity to learn how to win early on. Other coaches will focus only on portions of the game and the development of their players, and they will pay no attention to the final score. Teams with veteran stars will likely play their starters less, so their results will have little to do with the team that will be on the field during the season.
Think of it this way. If two guys are having a race, but one runs as fast as he can while the other just jogs, is the winner of the race the fastest? Maybe, but maybe not — and there is no way to be sure. It's even less meaningful if both of the guys jog, or if you can't tell how hard they are actually trying. That race is the preseason. All you can meaningfully learn from watching the race is what you can observe — like whether one runner has a more natural gait, a body more suited to running, and so on.