This Week in NFL Betting by the Numbers
by Adam Richard - 9/4/2012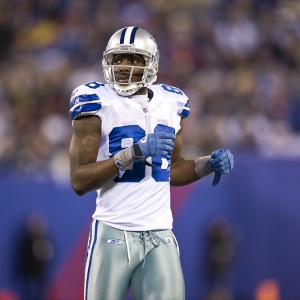 "I can't believe they let Mike Goodson steal that last touchdown!" one worker exclaimed. "I only needed three more points from McFadden to win."
"Did you watch the Cincy-Baltimore game?" another worker replied. "Jermaine Gresham caught that little 10-yard hook, but broke a tackle and scored a 65 yard touchdown. That sealed my win this week."
While nobody likes to hear other's stories of victory and defeat, we all love to experience it ourselves, and fantasy football has transformed the NFL into a juggernaut beyond compare. This has allowed the NFL to expand its schedule over the last couple years to often include an additional weeknight game as well as two games on Monday night to open the season.
This season Thursday games will be the highlight of the betting world before Sunday's matchups, while Monday night remains a time to capitalize on Sunday matchup victories with one last win or a final chance to recover from Sunday losses.
The first game this season falls on a Wednesday and it is a legitimate battle of two squads with high hopes every season. Dallas against the New York Giants in a heated, early division fight that will likely have major implications on the division late in the season.
So while we can make fun of fantasy football bad beat stories, we do have to thank its popularity for giving the world more access to relevant statistics as well as allowing the schedule to expand beyond Sundays and one Monday game.
The first week is a learning experience for the coaches, players, fans and bettors. We all get to see the strengths and weaknesses in live competition, so while it is more difficult to project outcomes without current statistics, here are some numbers to think about for the first week of the season (all odds are from 5Dimes).
1 - The number of arrests for Dallas wide receiver Dez Bryant this offseason. Normally, this number would seem like too many. However, this was an improvement over last season when he had an altercation at a mall for his pants being too saggy and allegedly fighting star rapper Lil Wayne at a night club in Miami.
19.5 - This is not the age of Bobby Petrino's latest girlfriend. This is DeMarcus Ware's sack total last season. He has averaged an astounding 16 sacks per season over the last five years. He is an unrelenting beast of a man that doesn't miss games and doesn't miss quarterbacks.
3.5 - Giants starting LT Will Beatty gave up 3.5 sacks last season for more than 30 yards lost in only 10 games (along with three holding penalties and a false start). He has a bad back and might not play. Sean Locklear, the backup, has averaged over 3.5 sacks a season for his seven-year career. The Cowboys are a four-point underdog against the Giants on Wednesday night.
0 - The number of games I've started in the NFL. By coincidence, this is the same amount of games Brandon Weeden has started, yet Cleveland is only a five-point underdog against what will be a very good Eagles defense.
20 - The number of sacks the Eagles defense had in their final five games last season. This is also the approximate number of altercations involving the police and NFL players last month. Surprisingly, no active Cincinnati Bengals made that list.
4,400,000 - The salary difference between Kevin Kolb ($4.9 million) and John Skelton ($450K) this season.
14,900,000 - The salary for Kevin Kolb in 2013. Seriously Cardinals, seriously.
14,900,000 - The amount of times Larry Fitzgerald will yell "Damnit!" over the course of his contract as passes sail over his head and hit his feet.
8 - The number of police encounters involving Tennessee wide receiver Kenny Britt. He's been involved (allegedly) in a bar room brawl, drug charges and a DUI is the latest infraction.
2 - The number of knee surgeries for Mr. Britt in the last year. No, these were not on the same knee either. He's had a surgery for each knee, one of which was for a torn ACL. He is supposed to be the key to the Tennessee offense, and he is missing the first game due to a suspension for the aforementioned legal issues. New England is only a six-point favorite Sunday at the Titans.
257 - The amount of receptions the Kansas City defense allowed last season. This was easily good enough for best in the NFL, and the Chiefs get LB Brandon Siler and DB Eric Berry back this season.
257 - The third-highest yardage total for Matt Cassel last season. This number was put up against the worst team in the league (Indianapolis) and the second-highest (260 yards) was against lowly Minnesota. If the Chiefs keep this Sunday game against Atlanta close, it will be because of defense.
10 - On a scale of 1-10, how excited Aaron Rodgers will be to torch the team that took Alex Smith over him in the 2005 draft. I know it's been many years, but the California native has to still enjoy sticking it to the club that overlooked him despite his in-state efforts in both high school and college (University of California).
4 - The number of games before LaGarrette Blount punches something randomly and breaks his hand after he realizes that Doug Martin and Michael Smith get more playing time than he will.
30,000,000 - The number of viewers that will be tuning in to see Peyton Manning's return to the NFL against alleged sexual assailant Ben Roethlisberger and the Pittsburgh Steelers.